Kristen Bell Performs Frozen Songs, Helps Another Co-Star's Family Escape Irma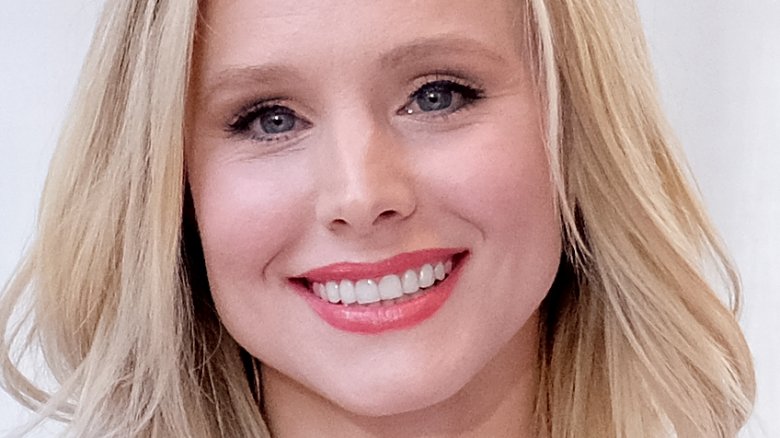 Getty Images
Kristen Bell isn't letting Hurricane Irma rain on her parade — or anyone else's for that matter.
On Sept. 10, 2017, the actress performed for children and their parents at Meadow Woods Middle School, a local school that is being used as a shelter during the storm. A video posted by the middle school on their Facebook page shows Bell singing "For the First Time in Forever" from her movie Frozen.
"I hope maybe some of these songs are running through your head the rest of the day and will take your mind off of it," she told the audience.
Bell took to Instagram to document the event writing, "When youre #singinginahurricane, your volunteer back up dancers can & will steal the show. Richard and Rebecca everyone! #hurricaneirma"
Although Bell is stranded in Orlando, Fla. in the midst of Hurricane Irma, she's made the best of a tough situation and spent her time helping people in need. As Nicki Swift previously reported, Bell helped secure shelter for Frozen co-star Josh Gad's family by getting them a room at her hotel and moving them more inland.
Later on Sept. 10, former Dexter actress Jennifer Carpenter took to Twitter to share that Bell had once again lent a helping hand to a former co-star's family. Carpenter had reached out to Bell to see if she could offer any shelter for her aunt and grandmother who were preparing to brave the storm in Tampa with only helmets and a closet for protection — and Bell delivered. The Dexter alum wrote, "Gma&aunt were ready2 wear helmets N closet under eye of #HurricanIrma til @IMKristenBell found them a way out!!"
While some people might have a problem with Bell and hubby Dax Shepard, the actress' goodwill in the midst of Hurricane Irma has only cemented her spot as one of Hollywood's biggest sweethearts.