The Hilarious Way Ashley Tisdale Shaded The Met Gala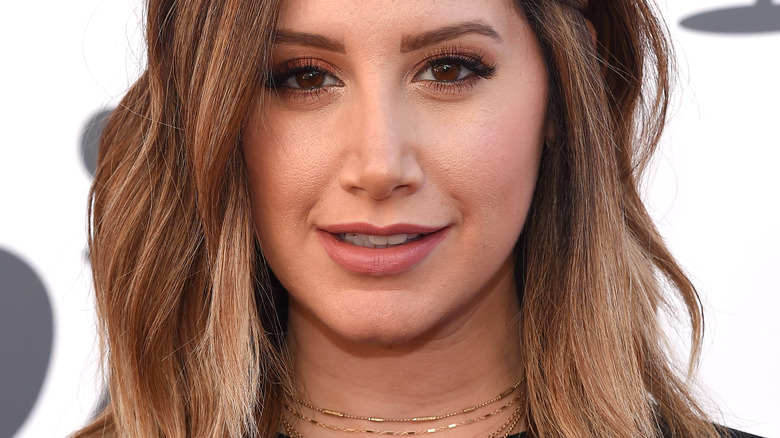 DFree/Shutterstock
While watching the annual Met Gala, it may seem like every person to ever have been called a "celebrity" is in attendance. The truth is that even VIPs like "High School Musical" star and millennial icon Ashley Tisdale are sometimes excluded from the invite list. Since her fellow "High School Musical" alumn, Vanessa Hudgens, is a Met Gala regular, we'd understand if Tisdale was a bit salty about being left off the invite list. But, the queen that she is, Tisdale made a self-deprecating joke about it on Twitter instead. 
The best part about watching the Met Gala from the cheap seats at home is the outfits, which are always over the top and sometimes unintentionally hilarious. The 2022 Gala's theme was "guilded glamour," and the stars arrived at the museum in a variety of shimmery and ostentatious couture. Over on Twitter, Tisdale joked that if she got an invite, she'd recreate a different, but equally vibrant, era of fashion history — the 2000s.
Ashley Tisdale promised to recreate one of her own iconic looks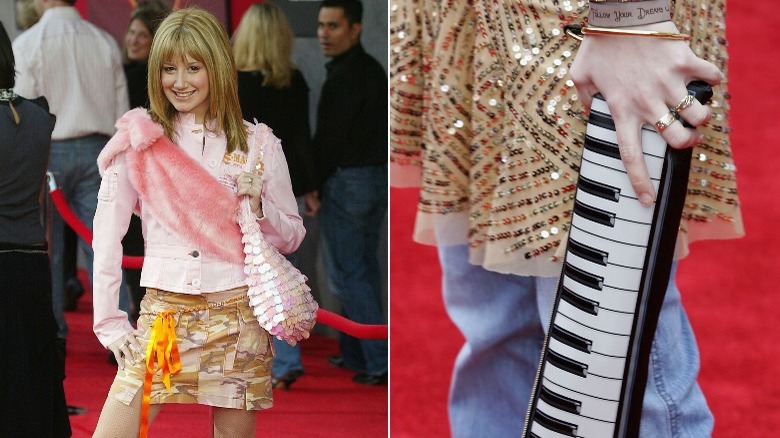 Frederick M. Brown & Frazer Harrison/Getty
As the celebrities began arriving at the Met Gala, Ashley Tisdale tweeted, "If I ever get invited to the Met Gala I would replicate one of my past iconic looks..." alongside a four-photo grid of herself on the red carpet in the early 2000s, wearing some of the most iconic early 2000s outfits imaginable. The actor's playful comment sparked an immediate social media campaign to get her an invite. Who doesn't want to see Tisdale bring back beaded belts, skirts-over-jeans, or pink feather boas?
"'2000s Ashley Tisdale red carpet fashion' should be the theme next year," tweeted one extremely wise social media user. Another user had a similar idea, tweeting, "Forget an invite, we need a whole Ashley Tisdale theme." One person even offered a little help, quote-tweeting Tisdale with an iconic outfit of their own and writing, "If you need help sourcing in the year of our lord 2022 I am here."
Others just wanted to know who would be in charge of righting this gross injustice. Olympic figure skater Adam Rippon demanded, "Somebody call Anna [Wintour]." Many people noted that Tisdale was already perfectly embodying a previous Met Gala theme: camp. "Ashley Tisdale would've gotten camp right," one fan tweeted. Another agreed, tweeting, "I'm actually offended no one invited Ashley Tisdale to camp: notes on fashion. SHE UNDERSTOOD THE ASSIGNMENT ALL ALONG."
Are you listening to the people, Vogue?