Zac Efron Has Everyone Talking With His Potential Next Career Move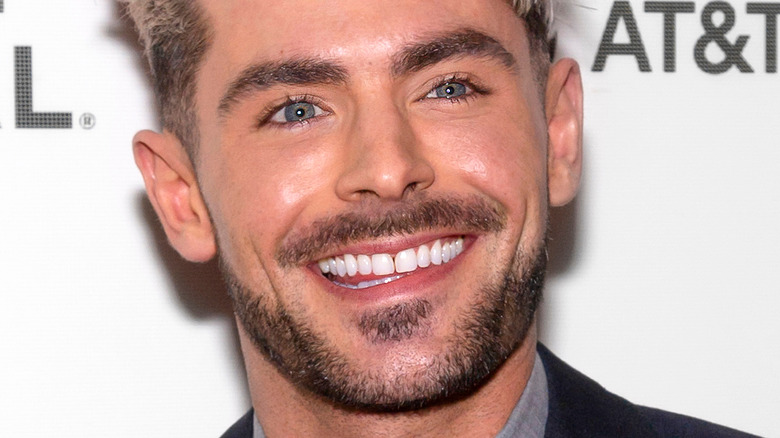 Ovidiu Hrubaru/Shutterstock
When most fans hear Zac Efron's name, they think of his role as Troy Bolton in the High School Musical franchise. He also starred in "Hairspray" and several other musical roles that just seemed to be made for him. However, the actor has shown off his acting talents in other films like "Neighbors" and "17 Again," proving his range beyond musical roles, as he took a little breather from song and dance. In 2017, the star signed on for his first musical in 10 years, "The Greatest Showman," alongside Hugh Jackman and Zendaya. However, he didn't have a lot of trust in himself at first. "I was nervous: Can I dance, still? Can I keep up with choreography? This was gonna be a level up from anything I'd ever done before," he told The Los Angeles Times in 2017. "People keep thinking I'm a dancer. I'm not a dancer! I do the same two-step with a little twist."
One of the star's more recent projects will show him in a different light than fans are used to. The series, titled "Killing Zac Efron," will follow the star as he goes "off the grid" on an island with only basic gear. "I tend to thrive under extreme circumstances and seek out opportunities that challenge me on every level," Efron told Variety of the project, adding that he was "excited to explore" as well as "discover what unexpected adventure awaits!"
Now, he's hoping for another role that you wouldn't expect.
Zac Efron would love to star in a Marvel film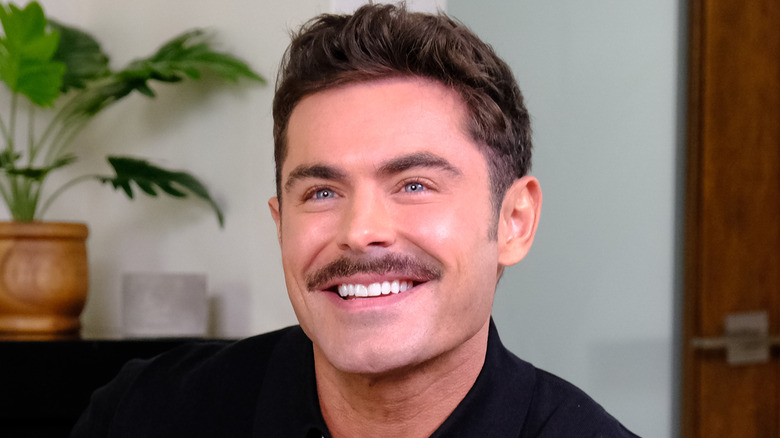 Joe Scarnici/Getty Images
Zac Efron has come a long way from his "High School Musical" days. Now, he has his sights on a particularly popular film franchise, and he's not shy about promoting himself for an upcoming role. In an interview with Extra TV, the "17 Again" actor revealed one of his dream jobs. "I love the Marvel universe," the actor dished. "I've been a fan of Marvel since I started walking. If the right character comes along, and they want me to jump in, I would jump at the opportunity." 
Upon hearing the news, many fans took to social media to suggest possible Marvel roles for the star. "Who could @ZacEfron be in the Marvel Universe? I'm thinking, and it may come down to an X-Men or F4 character," one fan tweeted. "@ZacEfron would, in my opinion, be perfect as Richard Rider 'Nova!' Marvel, make it so!" another wrote.
Efron has showed off his acting skills in plenty of genres, and we're sure he'd do a Marvel role justice if he gets offered the part. But, if he ever were to play an MCU superhero, don't expect him to get into the same shape he did when he starred in "Baywatch." Efron has made it no secret that he doesn't want to put himself through that kind of rigorous routine. "I never want to be in that good of shape again," he said on "Hot Ones." We can't say we blame him!