What We Know About Queen Elizabeth's Security Scare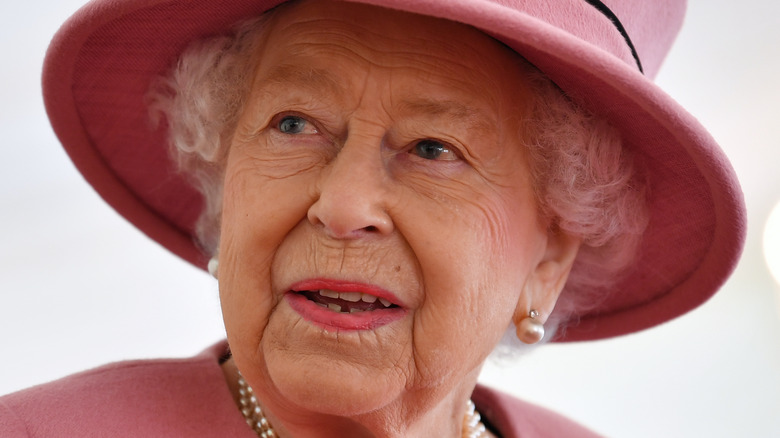 Wpa Pool/Getty Images
Queen Elizabeth has found herself in the middle of a security scare again. It wasn't too long ago when someone had breached Windsor Castle while the queen was at home. According to reports, the intruder was carrying a crossbow and was found on the premises while she was celebrating the holidays with Prince Charles and Camilla. The good news is the intruder, who was a "19-year-old man from Southampton," didn't get the chance to enter the buildings.
"The man has been arrested on suspicion of breach or trespass of a protected site and possession of an offensive weapon. He remains in custody at this time," a statement from the Thames Valley Police read at the time, per Deadline. "We can confirm security processes were triggered within moments of the man entering the grounds and he did not enter any buildings."
And now, not even half a year since the incident, yet another security scare occurred at Windsor Castle.
An intruder talked his way into British Army barracks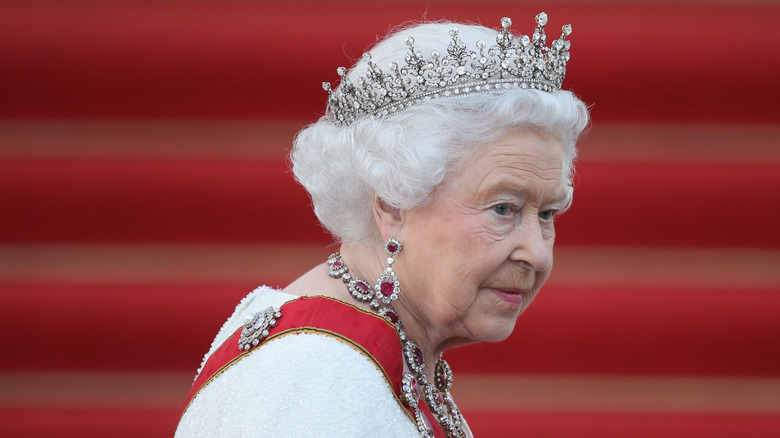 Sean Gallup/Getty Images
It looks like Queen Elizabeth's security team may want to re-evaluate their strategy, as another intruder managed to talk their way into staying at the barracks. Per People, a stranger pretending to be a priest spent a night at the Victoria Barracks while the queen was away.
The intruder allegedly pretended to be a friend of the Coldstream Guards' military chaplain and made his way inside without having asked to show any identification. He even got to socialize with the senior officers that night. "Within a couple of hours, he was drinking with the officers in the bar and telling them stories of how he had served in Iraq," a source told TalkTV (via People). "He was telling lots of tall stories and the lads were enjoying his banter and having a few drinks." Luckily, he was removed from the premises before the monarch returned.
This incident comes off the heels of reports saying that the queen's security team made major upgrades at her home in the Scottish highlands ahead of her retirement. Per the International Business Times, new CCTV cameras, a security gate, and a police entry point were installed in the area. More stringent security measures were also being proposed. It's unclear whether Windsor Castle would get the same treatment, but according to a spokesperson for the British Army, they are taking the string of security breaches "extremely seriously."