The Bizarre Beyonce Conspiracy Theory Explained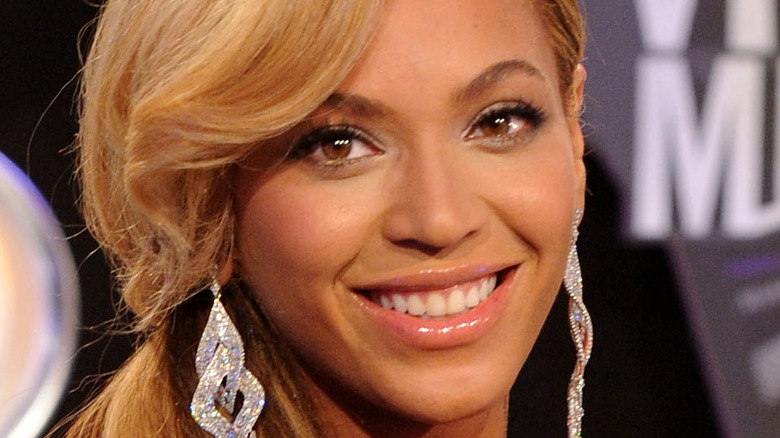 Jason Merritt/term/Getty Images
Celebrities are often the victims of strange conspiracy theories. Avril Lavigne was at the center of a death hoax, with some claiming the musician died in 2003 and was replaced by a body double. Singer Lorde was accused of being a 40-something-year-old woman who was posing as a teenager. But few instances have been more disturbing than the slew of rumors surrounding Beyoncé's pregnancy with her eldest daughter, Blue Ivy Carter.
Internet sleuths collected a series of "findings" that proved that the "Crazy In Love" singer was faking her pregnancy. Some theorized that Beyoncé was never biologically pregnant but had instead hired a surrogate to carry the child, while she wore a prosthetic stomach, according to Billboard. Beyoncé addressed the speculation in 2012, per The Hollywood Reporter, stating, "That was crazy. It wasn't hurtful, it was just crazy. Where did they come up with this?"
Queen Bey has since given birth to her child, who she shares with her husband of 13 years Jay-Z, in addition to welcoming twins Rumi and Sir Carter in 2017. But for anyone wondering how Beyoncé became the target of this bizarre conspiracy theory, the "proof" is in the belly — or so some believe.
Here's where Beyoncé's pregnancy rumors stems from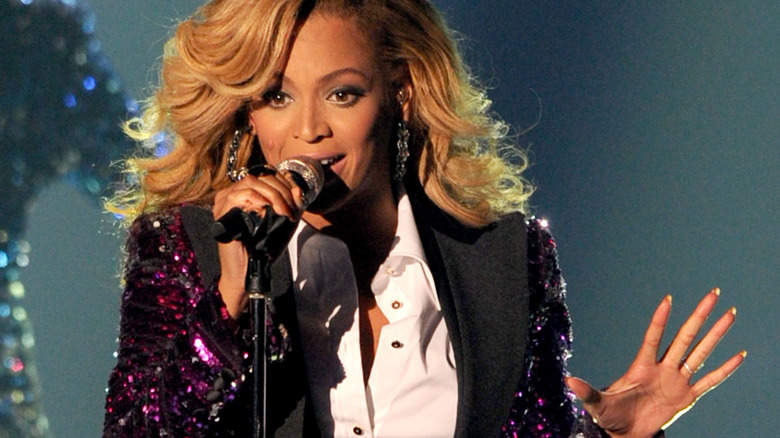 Kevin Winter/Getty Images
Rumors that Beyoncé faked her pregnancy with her daughter Blue Ivy Carter started almost immediately after the entertainer showcased her baby bump at the 2011 MTV Video Music Awards. The most telling piece of evidence — according to internet detectives — was an October 2011 interview, where the singer's baby bump appeared to fold under as she sat down.
The moment in question came during an appearance on the Australian talk show "Sunday Night HD." According to TMZ, Beyoncé's bump seemingly "collapsed" as she sat for the interview. But of course, images from the interview quickly went viral, further exacerbating the bizarre pregnancy rumors. In response to the influx of speculation Beyonce's publicist, Yvette Noel-Schure told E! News that the rumors were foolish. The singer herself also spoke about the rumors, via The Hollywood Reporter, stating, "It was a fabric that folded — does fabric not fold? Oh my gosh, so stupid."
For conspiracy theorists, the denial from Beyoncé's camp was not enough to extinguish the rumors. However, the theory became less believable when both Beyoncé and Jay-Z also came under fire for reportedly shutting down a wing of New York's Lenox Hill Hospital, according to reports from the New York Daily News.
Beyoncé got ahead of rumors with her second pregnancy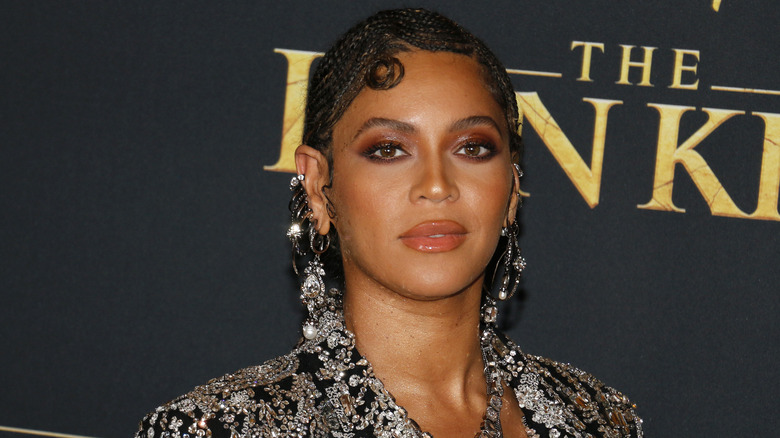 Tinseltown/Shutterstock
Beyoncé has since opened up about the preposterous rumor, addressing the internet trolls directly in her 2013 HBO documentary "Life Is But a Dream." In it, she states, "It's actually the most ridiculous rumor I think I've ever had about me but there are actually a lot of people that believe this rumor and it's crazy." She later adds, "I guess there are some crazy celebrities in the world, so we get a bad rep."
In addition, Queen Bey and her husband Jay-Z have since expanded their family. For her second pregnancy, the multi-hyphenated star made the announcement by sharing an image via Instagram of her exposed pregnant belly. The caption reads, "We would like to share our love and happiness. We have been blessed two times over. We are incredibly grateful that our family will be growing by two, and we thank you for your well wishes. — The Carters." And while Beyoncé did not address internet trolls directly, some may think that the image of her bare belly was a way to thwart future conspiracy theories.