Kim Cattrall Finally Reveals What She Really Thought About And Just Like That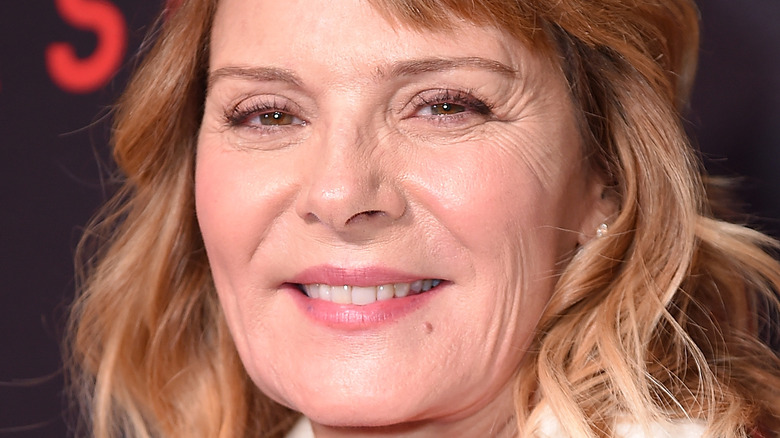 Michael Loccisano/Getty Images
When the "Sex and the City" reboot "And Just Like That" was announced, fans needed to brace for the absence of Kim Cattrall's beloved Samantha Jones character. Leading up to the series premiere, Kristin Davis, who plays Charlotte York, promised that the character's departure would be handled delicately. "There is respect for Samantha, there is ... it's part of the story," Davis said while appearing on "Today" in December 2021.
In the first episode of "And Just Like That," Sarah Jessica Parker's series lead, Carrie Bradshaw, explained that Samantha and she had a falling out. Carrie was forced to fire her long-time friend as her publicist which led to Samantha moving to London. "She said fine, and then fired me as a friend," Carrie recalled, per Entertainment Weekly. Parker, who also served as executive producer, believed that Cattrall's notable absence was explained with care. "Samantha's present, and I think was handled with such respect and elegance. She wasn't villainized," Parker told Variety in February.
Although Parker was comfortable with how the series explained where Samantha had gone, she was seemingly in the minority as many fans voiced their displeasure with the show's explanation. "Put more respect on Samantha Jones. She was the most understanding friend in that group and would never go ghost like that. Lazy-ass writers," one viewer tweeted after the premiere. Months later, Cattrall herself weighed in on both the "SATC" reboot and how the show handled her character. 
Kim Cattrall didn't appreciate Samantha's excuse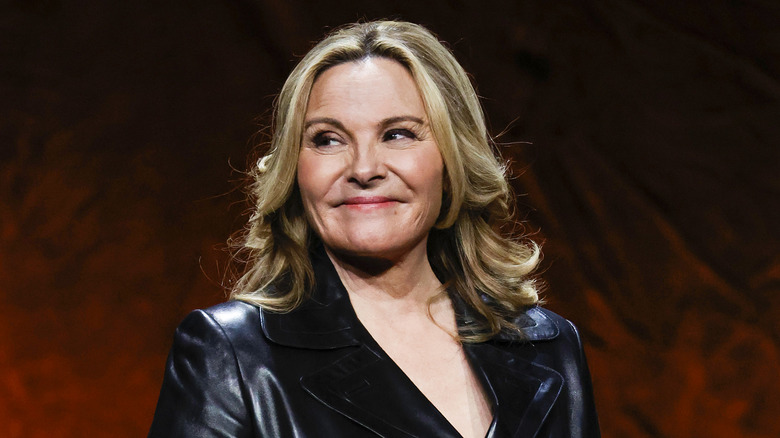 Frazer Harrison/Getty Images
Kim Cattrall had unflattering words when she opened up about her feelings on "And Just Like That." The former "Sex and the City" star found the premise — especially how Mr. Big's character was killed off — to be derivative. "The series is basically the third movie. That's how creative it was," Cattrall told Variety in a candid interview. The actor also explained why she declined to appear in a third "SATC" movie. "I would have preferred for all of us to have some kind of event to warrant a third film," she told the outlet. Originally, Cattrall was satisfied with how the series finished, and was even comfortable with the first movie, but eventually grew tired of revisiting the characters.
Although Cattrall gave her input on "And Just Like That," she admitted to never actually watching the show, and only knew plot points that were related to her character. Cattrall did not care for the way Samantha Jones's absence was explained. "Well, that feels different than the Samantha that I played," she told Variety. The "How I Met Your Father" actor was happy to have moved on from the HBO series. "This feels like an echo of the past," she said.
Even at the height of "SATC," the relationship between Cattrall and her co-stars was very unlike their on-screen counterparts. "We've never been friends," she said on "Piers Morgan's Life Stories" in 2017. "We've been colleagues and in some ways it's a very healthy place to be."