Dolly Parton's Rock And Roll Hall Of Fame Induction Has Everyone Saying The Same Thing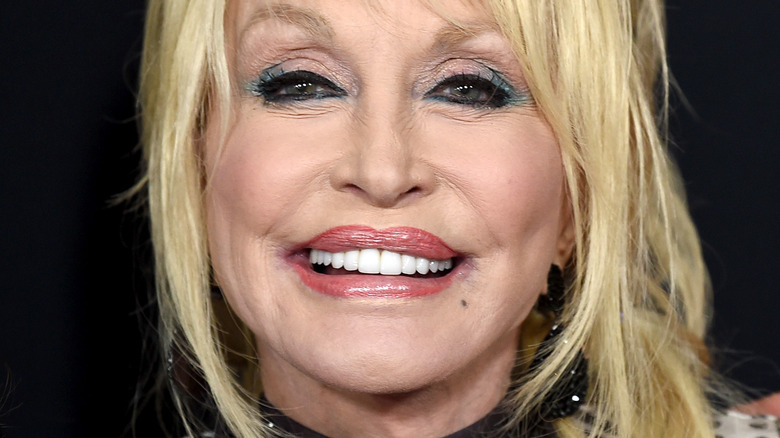 Kevin Winter/Getty Images
Dolly Parton, as she tends to do, caused the internet to gush with praise when she gently tried to decline her nomination to the Rock & Roll Hall of Fame in March. She said, via social media, that she shouldn't be eligible because she doesn't make rock and roll music.
At the time she said, "Even though I am extremely flattered and grateful to be nominated for the Rock & Roll Hall of Fame, I don't feel that I have earned that right." However, Parton was inducted into the Rock & Roll Hall of Fame in May and is officially a member of the 2022 class. The country music icon's response to the honor was just as gracious as when she was first nominated (because of course it was). The statement, which Parton posted on Twitter, read in part, "I am honored and humbled by the fact that I have been inducted into the Rock and Roll Hall of Fame. Of course, I will accept it gracefully."
But she doesn't seem to have nearly as much to say about the honor as her fans on social media.
Dolly Parton's fans are glad she reconsidered the honor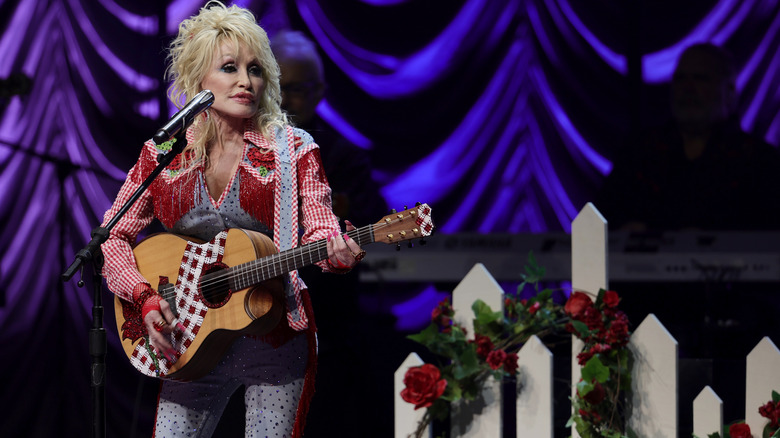 Michael Loccisano/Getty Images
She explained her stance in more detail during an interview with NPR's "Morning Edition." During a conversation about her book "Run, Rose, Run," she said of the nomination, "I just felt like I would be taking away from someone that maybe deserved it, certainly more than me, because I never considered myself a rock artist." Ever gracious, she added, "I'll accept it because the fans vote." Even if the songwriter of "I Will Always Love You" and "Jolene" may not feel worthy, her legions of fans certainly think she is. 
"I love that Dolly Parton was like 'I don't think I've earned my place in the Rock and Roll Hall of Fame' and everyone just completely ignored her. Sorry, but you are just universally beloved, lady. You're in," wrote one person on Twitter. "Queen said she didn't even want it because she thought she didn't deserve it, yet was STILL voted in. Because she is so deserving. We stan," tweeted another.
Her wishes may have been ignored, but don't think Parton isn't grateful. In her tweet accepting the induction she also wrote, "Thanks to everyone that voted for me and to everyone at the [Rock & Roll Hall of Fame]. I will continue to work hard and try to live up to the honor."  We will always love you, Dolly!