Elizabeth Olsen Opens Up About Having To Promote Her Latest Project Without Paul Bettany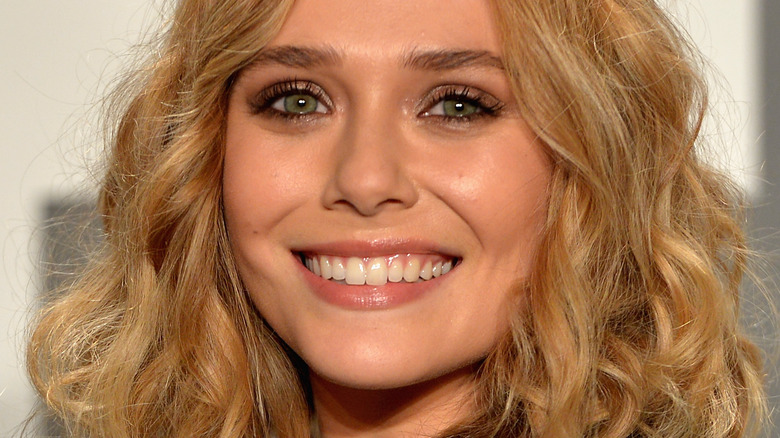 Charley Gallay/Getty Images
Over the last 12 years, Marvel Studios has taken over the lives of moviegoers around the world. In 2008, the studio released the Robert Downey Jr.-led film "Iron Man," which prompted the official start of the Marvel Cinematic Universe (MCU). Since then, fans have been introduced to an array of superheroes like Captain America (Chris Evans), Black Widow (Scarlett Johansson), Thor (Chris Hemsworth), Hulk (Mark Ruffalo), and more. But one of the reasons viewers return to the expansive universe is its dynamic and interconnecting storylines. What was once only seen within multiple comic book volumes has made its way to the silver screen in exciting ways.
Recently, the MCU began to explore the intricate multiverse with projects like "Avengers: Endgame," "Loki," "Spider-Man: No Way Home," and "WandaVision" — which starred Elizabeth Olsen and Paul Bettany as Scarlet Witch and Vision, respectively. In a 2021 interview on the "D23 Inside Disney" podcast, Marvel president Kevin Feige said the multiverse was coming in a big way. "There's interconnectivity there that people have already started to see and suss out," he explained (via Syfy). 
With the impending release of "Doctor Strange in the Multiverse of Madness," fans will see the multiverse further explored through the eyes of the titular character and Scarlet Witch. But even though the movie is set to have an expansive cast, the inclusion of Bettany's Vision has remained up in the air. Now, Olsen is opening up about her co-star's absence amidst the "Doctor Strange" sequel promo.
Elizabeth Olsen she misses doing press with Paul Bettany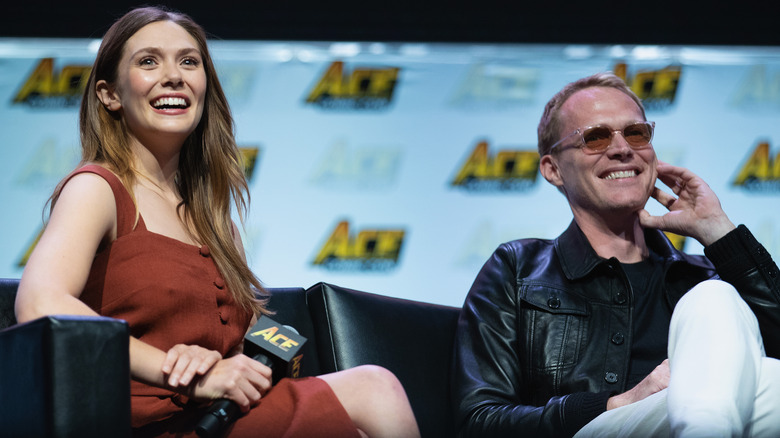 Mat Hayward/Getty Images
For the last few Marvel releases, Elizabeth Olsen has had Paul Bettany by her side during numerous press junkets. However, due to Bettany's character vanishing at the end of "WandaVision," the actor has been absent from press appearances regarding "Doctor Strange in the Multiverse of Madness."
In an interview with People, Olsen revealed how she felt not having Bettany this time around. "I did text him last weekend, and I was like, 'I miss you,'" she explained. "Because I'm so used to doing press with him and I just miss him so much and Wanda's really alone in this film and I feel it as an actor," she added.
Although Bettany has been absent from the press junkets, there still is a chance that he might appear in the film. During an interview with Stephen Colbert, the "A Very British Scandal" star was asked if Vision would be returning to the MCU. In response, Bettany gave a rather suspicious answer, stating: "This is a really great question. And, again, I said I was going to be entirely honest with you. You're asking if ... 'Am I in Doctor Strange?' ... Yes. No. Yes. No. Yes, no. I don't know. Am I?" After his playful response, the 50-year-old actor said that he could "neither confirm nor deny" if he appears. Fans will just have to wait to see if Wanda and Vision will reunite in "Doctor Strange in the Multiverse of Madness."