Extremely Troubling Claims About Johnny Depp Surface As Trial Takes A Turn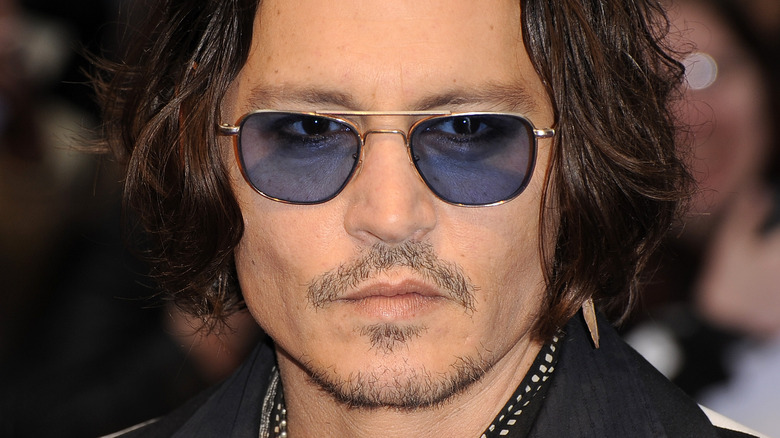 The Image Worx/Shutterstock
The following article includes allegations of domestic abuse and sexual assault.
The highly-publicized defamation trial between Johnny Depp and Amber Heard is far from over. Depp already took the stand, and his legal team made his case. It's now Heard's camp's turn to disprove the other party's claims. But the more we learn about what supposedly happened between the two in the past, the more convoluted the case seems to become.
When Depp delivered his testimony, he strongly denied his ex-wife's claims that he had sexually assaulted and physically abused her, saying that "the only person I've abused in my life is myself," per Inside Edition. The actor said that Heard's accusations blindsided him, as he never reached "the point of striking Ms. Heard in any way." He also claimed that he never "struck any woman in my life," per The New York Times. The people close to Depp, including his bodyguard, Travis McGivern, corroborated his statements, alleging that it was Heard who was the abusive one in the relationship.
After 13 days of testimony, Depp's legal team rested their case, with forensic accountant Mike Spindler concluding that the actor "suffered lost earnings of approximately $40 million," per CNN, from the allegedly defamatory Washington Post op-ed piece that spawned the entire trial. With Heard's team now opposing Depp's claims, the case has become more difficult to follow.
A psychologist claims that Johnny Depp 'kicked' and did a 'cavity search' on Amber Heard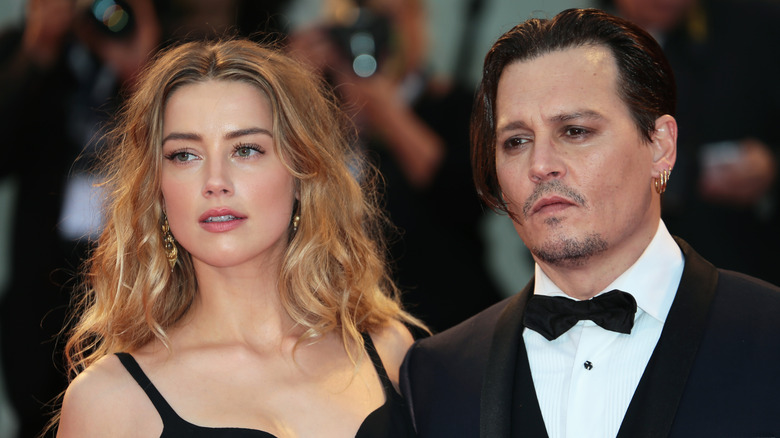 Matteo Chinellato/Shutterstock
Shortly after Amber Heard's legal team attempted to get the entire case dismissed, their first witness took the stand and made shocking claims about Johnny Depp. Clinical and forensic psychologist Dawn Hughes offered a lengthy testimony, saying that Heard was sexually abused by the "Pirates of the Caribbean" actor, per CNN. She also diagnosed Heard with PTSD, even after the psychologist whom Depp's team hired claimed that she didn't show signs of PTSD, only borderline and histrionic personality disorders, per Bloomberg.
After meeting with Heard for 29 hours, Hughes divulged that she was a victim of sexual abuse. She then recounted multiple instances of sexual violence Heard shared with her, including a time when "Mr. Depp performed a 'cavity search' and felt it acceptable to stick his fingers up her vagina to look for cocaine." She also discussed in detail the supposed fight that happened in May 2014, where the former couple allegedly fought about James Franco. Depp was apparently in a fit of rage brought about by jealousy, and "kicked [Amber] in the back" when she got up to leave," per People.
It should be noted that Heard herself reported these accounts to Hughes, who has never met Depp. When the actor finally took the stand, she said how difficult it is to have to recall past traumatic events. "This is horrible for me to sit here for weeks and relive everything," she said, per Variety. "This is the most painful and difficult thing I have ever gone through."
If you or someone you know is dealing with domestic abuse, you can call the National Domestic Violence Hotline at 1−800−799−7233. You can also find more information, resources, and support at their website.