The Real Reason Sophie Turner Wants To Permanently Leave The US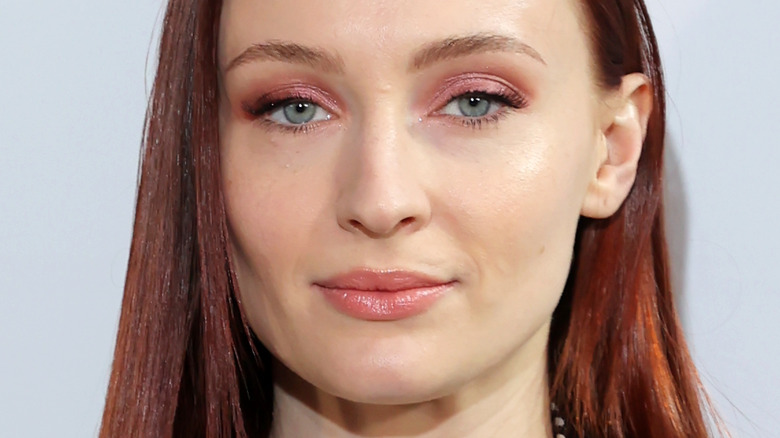 Victor Boyko/Getty Images
Hollywood "it" couple Joe Jonas and Sophie Turner have finally confirmed what everyone has been thinking: the two are expecting! After stepping out for fashion's biggest night, aka the Met Gala, the couple posed with Jonas' hand lovingly sitting on Turner's baby bump. Turner then confirmed the news in an interview with ELLE UK, saying, "We're so excited to be expanding the family. It's the best blessing ever."
This marks yet another chapter in Jonas and Turner's fairy tale love story. According to Brides, the two first met in 2016 and made their relationship Instagram official by January 2017. Then, months later, Jonas and Turner  announced their engagement in October 2017. In May 2019, the pair tied the knot in an impromptu Las Vegas ceremony live-streamed by DJ friend Diplo, followed by another ceremony in the South of France. Then in July 2020, the couple became a family of three with the birth of their daughter Willa.
Now, ahead of the birth of her second child, Turner is changing her tune on where she wants to raise her family.
Sophie Turner wants to raise her family in the U.K.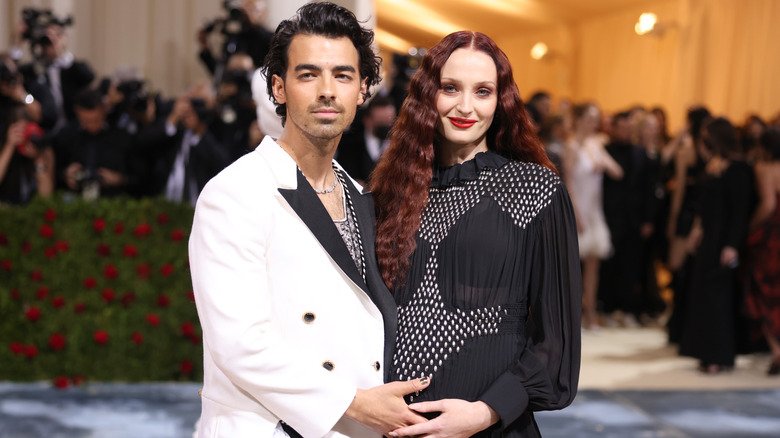 John Shearer/Getty Images
Not all Brits who move to the States see it as their permanent address. Sophie Turner is one such Brit who would rather call her native England home than her current home in Miami, Florida. In an interview with ELLE UK, Turner opened up about the many reasons she wants to make the permanent move to the U.K., mainly citing her well-being and how she wants to raise her family. "I miss England so much. The people, the attitude, everything," she told the magazine. "I'm slowly dragging my husband back. I really love living in America but, for my mental health, I have to be around my friends and my family." She went on to say that the move would also be for the benefit of her daughter. "I would love her to get the education and school life that I was so lucky to have," she explained. "England would ideally be the final destination, but [Joe] might take quite a bit of convincing!"
Becoming a mother has not only changed Turner's mindset on living in the States, but it's also impacted her as an actor. She explained while on the "UnWrapped with Emily Vogel" podcast that after giving birth she has much more empathy, which has sharpened her acting skills. "It's made me a better actor, becoming a mother," she said. "This is just another little part of life that I'm experiencing that I get to bring in, and hopefully it helps my performance in one way or another."