What's The Real Meaning Of Western Wind By Carly Rae Jepsen? Here's What We Think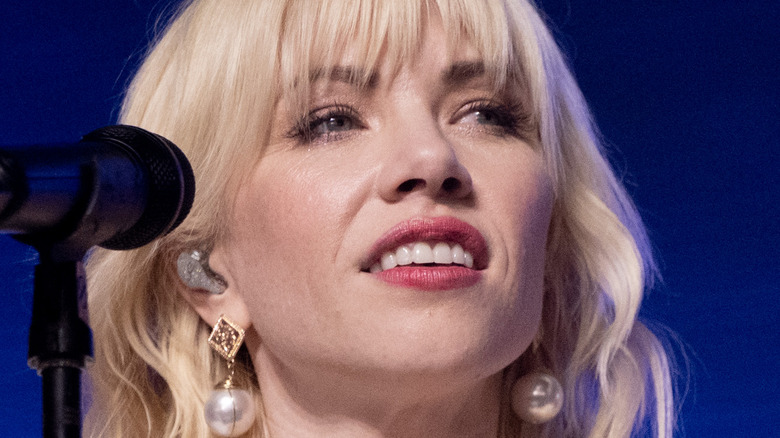 Scott Dudelson/Getty Images
Carly Rae Jepsen is back! After a two-year-long break from the music world, Jepsen took to the stage again to thrill Coachella fans with a show-stopping performance of her new single "Western Wind." Jepsen sprang to fame with the annoyingly catchy "Call Me Maybe," which seemed to be the only song everybody was playing during the summer of 2012.
Despite her hitting it out of the musical ballpark, Jepsen is one of those rare performers who doesn't want the glitz and glamor that accompanies fame. She shuns the spotlight and loves to live a regular life — rather than Cristal, Maybach, diamonds on her timepiece. Initially, Jepsen had thought maybe she'd enjoy the trappings of celebrity; she soon learned otherwise, however, after being thrust into the media glare.
"I found it to be a really jarring experience," she told the Independent, explaining that pop star life so wasn't her jam. "I was really confused about how I would fit into that because it was so unlike me," Jepsen explained. "I think I'm a little bit private," she concluded. However, a decade later, Jepsen returned with a new track — and her music is bigger and better than ever. Jepsen was dropping hints about the song for weeks, tantalizing everybody's tastebuds as to what it's all about. So, what's the real meaning of "Western Wind" by Carly Rae Jepsen? Here's what we think.
Western Wind is all about Carly Rae Jepsen's journey to Cali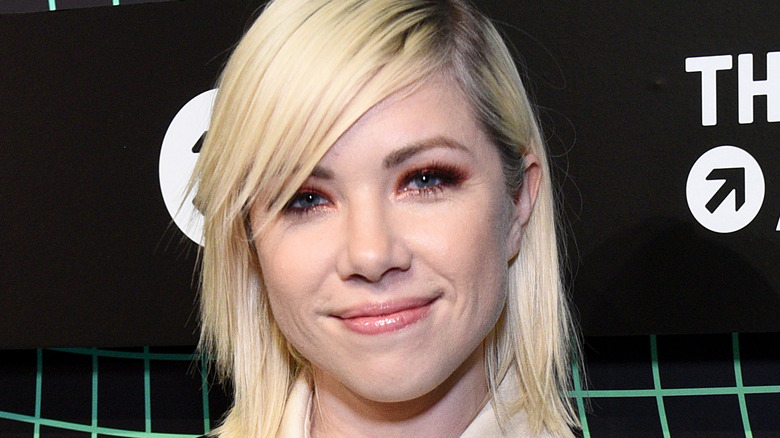 Mike Pont/Getty Images
In May 2022, a month after Carly Rae Jepsen performed "Western Wind" at Coachella; the official video dropped alongside the song's studio version. The video sees Jepsen rocking a number of vibrant dresses while dancing amongst luscious springtime sceneries. Its color grading provides a complementary tinge of melancholy. The real meaning of "Western Wind," however, lies in her hand-drawn map and the lyrics.
"Western Wind" is a springtime love ode to Cali and pinpoints Jepsen's journey from her native Canada to where she ultimately ended up. As echoed in the lyrics, the map connects the dots between her past, her life in California, and her career. "California, it crossed my mind / Once, we were pressed into the — / Love, we were pressed into the breeze up on the mountain," Jepsen starts. "Comin' in like a western wind / Do you feel home from all directions? / First bloom, you know it's spring / Remindin' me, love, that it's all connected," she sings in the chorus.
It's been quite a journey for Jepsen, despite still having many miles ahead. "The part of this whole [career] that blows my mind is sometimes I feel like I would be very lost if I wasn't ... I don't know how to say this properly, but I would be putting out music whether or not anyone listened to it. The fact that anyone ever does blows my mind," she told Elle.
Western Wind's unique rollout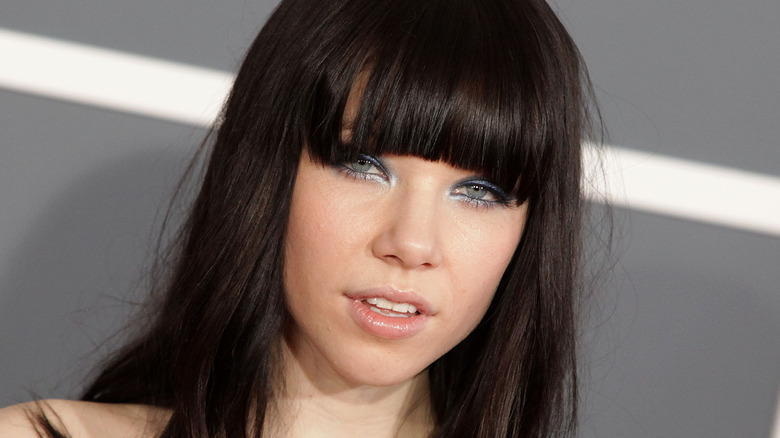 DFree/Shutterstock
Prior to "Western Wind's" release, Carly Rae Jepsen teased the new drop via billboards and social media. She offered a cryptic clue on Twitter in April 2022. Jepsen posted a hand-sketched map of California with drawings and diagrams — which featured a love heart and an arrow pointing to Canada and including an "X" on Exit 130 of the I-10 highway that leads to the Indio Valley, where the annual double weekend Coachella festival is held.
The map included snippets of lines like, "Reminding me love that it's all connected," and "Coming in like a western wind." She followed the cryptic map by tweeting a billboard pic with "Western Wind" and a telephone number: 213-732-3275 written next to a photo of Jepsen.
"Hello, you've reached the Carly Rae Jepsen hotline. Text me here to stay in the loop about all kinds of things: new music, tour, secrets that I haven't even come up with yet, nudes ... No, wait, there will be no nudes. Sorry, but there will be music for sure," Jepsen's message stated when calling the number (via People). It was pretty obvious what the new single's title was and where she would perform it for the first time — and that she'd be fully clothed when she did so.