Coachella's Plan To Replace Kanye With The Weeknd Almost Went Up In Flames, Source Claims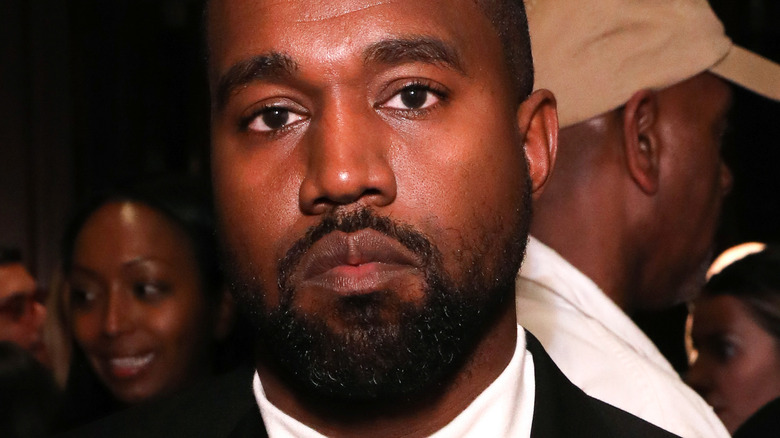 Robin Marchant/Getty Images
Coachella 2022 is not going as planned. In case you haven't heard, Kanye "Ye" West pulled out from the Coachella Music and Arts Festival as this year's headliner mere weeks before its kickoff.
Ye was initially slated to headline the annual festival for two weekends, along with Billie Eilish and Harry Styles. TMZ reports that he was to receive a whopping $8 million plus a $500,000 production fee for his supposed performances, but sources say that the rapper hadn't "seriously rehearsed," whereas other artists typically take months to gear up for their stages. While it's unclear whether his unpreparedness factored into why Ye pulled out at the last minute, sources told Page Six the primary reason behind his decision was that he "wants to stay out of the public eye after all the drama with Kim [Kardashian] and Pete [Davidson]." The "Donda" rapper apparently "wants to get help."
The good news is that Coachella was quick to find replacements, tapping The Weeknd and Swedish House Mafia to fill in for Ye. However, the drama still isn't over. The Weeknd is apparently demanding compensation that rivals Ye's.
Sources say The Weeknd wants to be paid the same as Kanye West for Coachella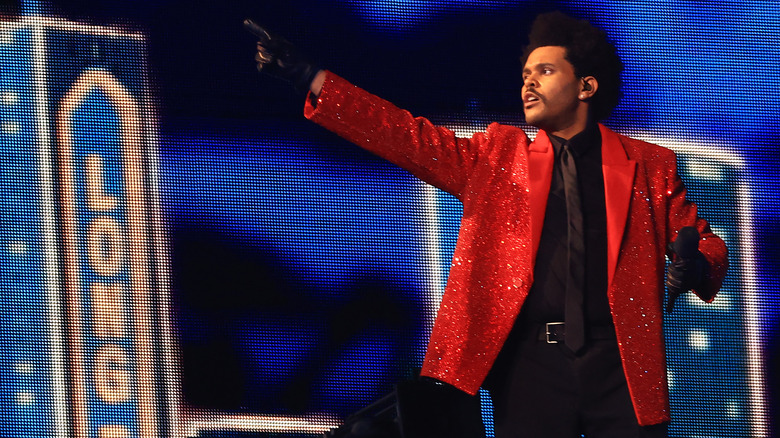 Mike Ehrmann/Getty Images
The Weeknd is refusing to get low-balled by the Coachella organizers for his upcoming headlining gig. According to Page Six, the "Blinding Lights" singer is threatening to pull out of the festival if he doesn't receive the same compensation as Kanye "Ye" West
"The Weeknd came in at short notice to take Kanye's top spot. But Phil Anschutz [who owns the Coachella Festival through AEG Live] wanted to hold on to Kanye's money and pay The Weeknd far less, just a few million. The festival would pocket the rest," the source dished, adding that, because the singer's team strong-armed the organizers, they eventually gave in to his requests. "Finally, on Wednesday — faced with the prospect of a second headline act pulling out of Coachella at the last minute — Anschutz's company caved and agreed to pay The Weeknd the same money."
While The Weeknd has a big check coming his way this time around, he has been known to take a massive pay cut for the opportunity to headline one of the biggest annual events. According to Forbes, The Weeknd actually spent money to perform at the 2021 Super Bowl halftime show, contributing $7 million of his own fortune to ensure the coveted gig was a spectacle befitting the event. While The Weeknd has yet to issue a statement regarding his new gig, he did share Coachella's poster on his Instagram, as did Swedish House Mafia. "See you in the desert @theweeknd," the group wrote.