Fans Are In Meltdown Mode Over Coachella's Kanye West Replacement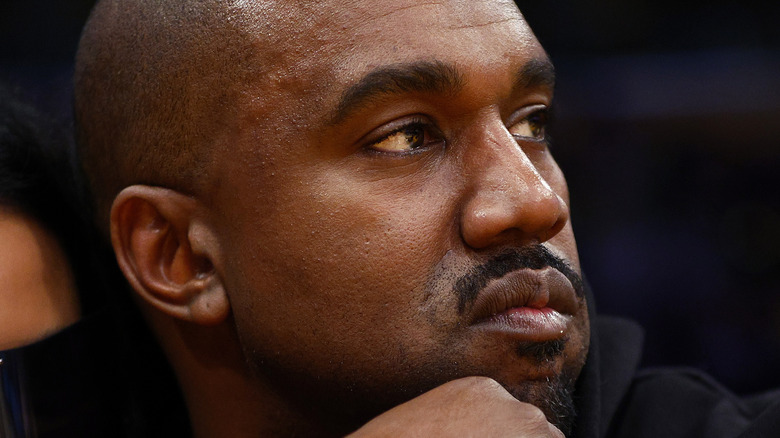 Ronald Martinez/Getty Images
Fans of Kanye "Ye" West — as well as fans of Coachella, the annual celebrity-bait music festival he was originally scheduled to headline in 2022 — were thrown for a loop when news broke that the rapper would no longer be performing. But wait until you get a load of his replacement — and the online meltdown that greeted the news. 
Ye's reasons for pulling out of Coachella, according to TMZ, are still unknown. What we do know is that the decision came in tandem with a lot of other Ye-related controversy, including a confusing beef with Billie Eilish, who he claimed on social media dissed Travis Scott, who he apparently had planned to bring on stage with him, according to The Hollywood Reporter.
On top of all that, Ye has, of course, been facing a lot of backlash for his social media behavior, which has taken sometimes disturbing aim at his ex-wife Kim Kardashian, her new boyfriend Pete Davidson, and TV host Trevor Noah. These social media posts are also what reportedly led to his Grammys performance cancellation. 
The Weeknd will be headlining Coachella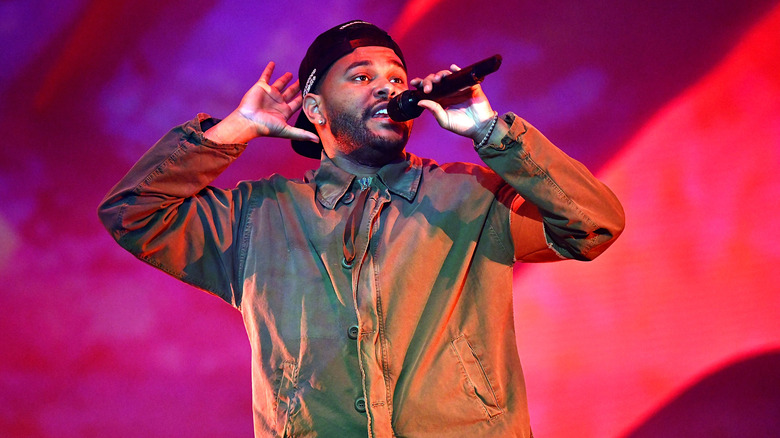 Scott Dudelson/Getty Images
On April 6, The Weeknd, real name Abel Tesfaye, posted an updated Coachella lineup poster to his Twitter — which featured his name as Kanye "Ye" West's replacement headliner on day three of the festival, along with Swedish House Mafia. The Weeknd posted the news without further comment, but fans of both artists, on the other hand, had lots of comments. 
Some social media users were solidly in the pro-Weeknd camp. One person quote-tweeted, "Coachella this year gonna be everything." Another tweeted, "suddenly I love Coachella and wanna go." Many excited fans wrote variations of, "LETS F**KING GO." And one satisfied future Coachella attendee tweeted simply, "It's a good day today."
Not that everyone was quite as jazzed with the news. "Bruh remember when u cancelled GOV Ball to perform at Saturday night live? Lol," one tweeter commented. "Weak ass lineup lol," tweeted another. "Flop," wrote another non-plussed Twitter user. But some people had more specific grievances. Specifically, they were hoping for a different replacement. "Boy f**k you... move over and let Doja headline," wrote one person on Twitter. "I asked for Nicki. Send my refund," tweeted a disappointed Barb.
This could get ugly, so we're just gonna stay out of it.