Charlamagne Tha God Revealed The Worst Celebrity Interview He's Ever Done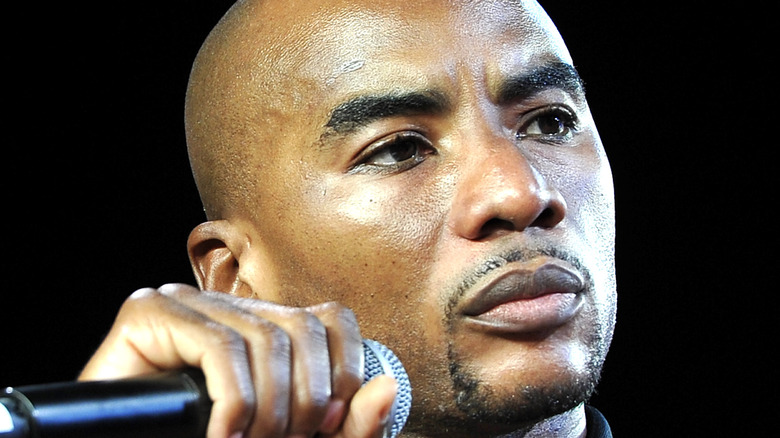 John Sciulli/Getty Images
Charlamagne tha God is known for his semi-awkward yet entertaining interviews on the popular morning radio show "The Breakfast Club" on New York's Power 105.1. He's interviewed seemingly everyone from Travis Scott to Pete Davidson alongside his co-hosts DJ Envy and Angele Yee. However, sometimes his interviews don't go as planned. Charlamagne is known for getting into heated conversations with his guests and has been called out by several celebrities, including Master P in 2015.
For those who remember, when the radio host made a disrespectful comment about a female artist's butt, multi-hyphenated businessman Master P was not having it. "Don't talk about Mercedes like that," he remarked. "No, she ain't family, but still with all my people you know how I am." Charlamagne then tried to apologize, but P continued, "I know that you do your radio thing and I respect that, but at the same time Mercedes is a female."
This was not the first or last time Charlamagne tha God has gotten into a verbal tussle with his interviewees. He also had confrontational and controversial conversations with Birdman and Post Malone. With little to no filter, Charlamagne's interviews are often filled with jaw-dropping remarks and/or shocking questions. He even told Post Malone's girlfriend back in 2018 that he would end up leaving her once he got more famous. 
So with hundreds of celebrity interactions under his belt, who does Charlamagne consider the worst celebrity interview he's done of all time? 
Charlamagne tha God's worst interview is a surprising choice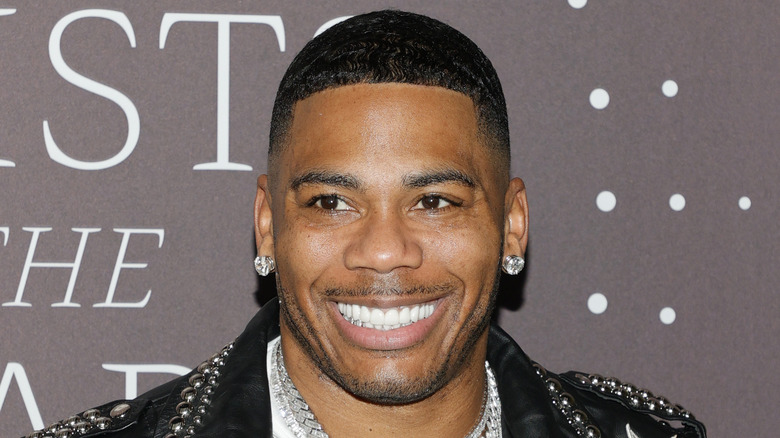 Jason Kempin/Getty Images
During an episode of "Patriot Act With Hasan Minhaj" in 2019, Charlamagne tha God joined Hasan Minhaj for a candid conversation about mental health. When Minhaj asked who gave the radio host his most heated interview, Charlamagne originally answered Birdman. "The most obvious answer would be the Birdman interview when he came in there with like six or seven guys and then all the goons filed out in a single file line," he explained. However, Charlamagne quickly changed his answer to rapper Nelly.
"Actually, the most intense one where I was like, 'Aight, this dude might knock my head off,' it was Nelly," he revealed. "Because you gotta think, Nelly is an athletic brother. He's in shape and he was very calm. And he just looked at me and he said to me, 'You know I keep retainers for guys like you, cuz.' I understand that talk!"
The interview occurred in 2012, two years after Charlamagne tha God debuted on "The Breakfast Club." The host told Nelly that he used to be the biggest rapper in the world, but clearly not anymore. Charlamagne also continued saying, "Musically, you kind of cold out here," a subtle jab to the rapper's popular song "Hot in Herre." Nelly repeatedly made ambiguous remarks throughout the interview and warned Charlamagne that one of his friends was a "hothead." It was definitely tense, to say the least; is there any lingering bad blood a decade later?
Charlamagne tha God has turned a new page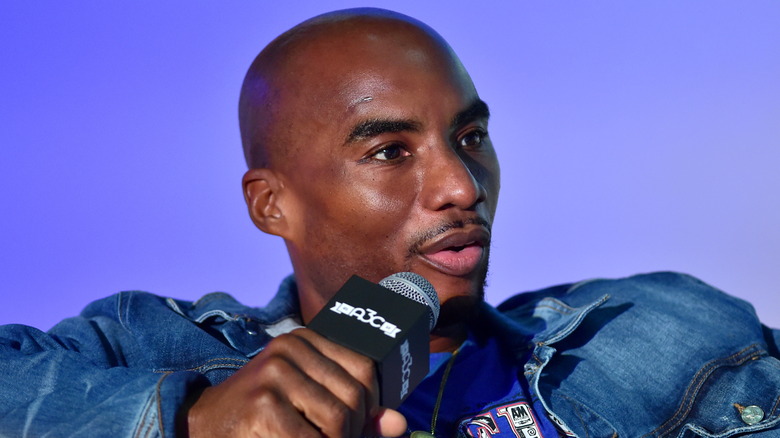 Prince Williams/Getty Images
Everything appears cordial between Charlamagne tha God and Nelly at this time. Nelly was a guest on "The Breakfast Club" multiple times in the years that followed that heated interview. It doesn't seem as though it took the rapper much time to get over the tense interaction. In fact, he returned to "The Breakfast Club" for another interview a year later in 2013. The two even shared laughs as the radio host made jokes and continued to ask Nelly unfiltered questions. The energy was much more positive and relaxed that time around. Of course, his unfiltered style lives on. 
Charlamagne told VICE in a 2015 interview, "The difference between me and everybody else is, I don't have to just tweet about it. I can ask the person right then and there," he explained. "I've always said I don't consider myself a shock jock, because I feel like there's no value in shock whatsoever. And I'm never saying things just to get a rise out of people. All I'm simply doing is asking what's out there."
These days, it seems that both Charlamagne and Nelly are focused on working on their own projects and probably haven't thought about that interaction in years. Nelly kicks off his U.S. tour in May 2022 beginning in Massachusetts. His most recent album, "Heartland," was released in 2021. Charlamagne tha God continues to host "The Breakfast Club" and also interviews celebrities on his personal YouTube channel. He also has a late-night show on Comedy Central titled "The God's Honest Truth."