Inside Britney Spears And Natalie Portman's Surprising Connection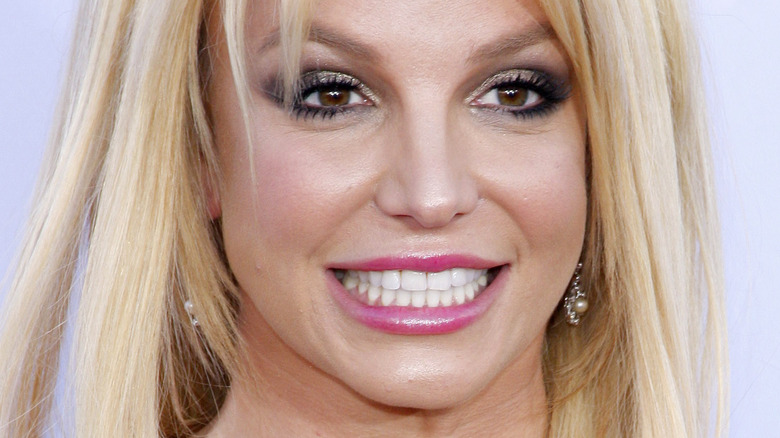 Tinseltown/Shutterstock
We may receive a commission on purchases made from links.
Britney Spears and Natalie Portman both skyrocketed to fame around the late '90s/early '00s. However, the two talented celebs have a surprising connection that goes back even further than that. Per MTV, Spears and Portman made headlines in December 2002 when the then-21-year-olds co-hosted a New Year's Eve party, inviting about 40 friends to celebrate.
At the time, Portman, who played the legendary Padmé Amidala in the "Star Wars" prequels, had just seen the release of the trilogy's second movie, "Attack of the Clones," a few months prior. Meanwhile, Spears had just appeared in one of her only film roles, the 2002 coming-of-age film "Crossroads," and was about to be nominated for two Grammys — one for Best Pop Vocal Album for her 2001 album "Britney," and one for Best Female Pop Vocal Performance for her 2001 smash hit "Overprotected" — a few days later. 
While Spears and Portman have certainly forged their own paths over the years, they've also seemingly managed to maintain a sweet relationship.
Britney Spears and Natalie Portman were understudies for the same role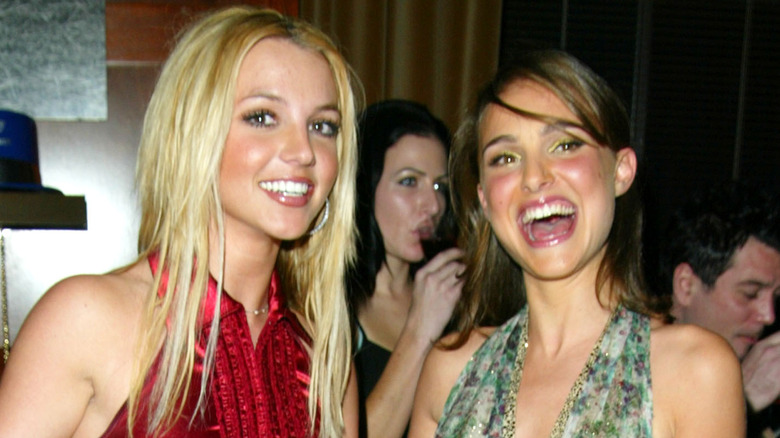 Matthew Peyton/Getty Images
Before making a name for themselves in Hollywood, Britney Spears and Natalie Portman, who were born almost exactly six months apart in 1981, were understudies for the same role in a play in 1992, per the New York Post. The play was an all-female, off-Broadway production called "Ruthless!," which is about an eight-year-old girl who is prepared to do "anything," including commit murder, to land the lead role in her school musical, according to Concord Theatricals. 
Per the New York Post, the lead role ended up going to now-celebrated actor Laura Bell Bundy (also born in 1981). However, it was ultimately determined that the then-10-year-old needed an understudy. "We thought, 'We're never going to find another [girl] — we're really screwed,'" bookwriter/ lyricist Joel Paley told the outlet. "And that's when we found Britney Spears."
Spears only lasted for about eight months, knowing that she didn't want to do the same thing "night after night," as she wrote in her autobiography, "Britney Spears' Heart to Heart." After her exit, Portman was brought on as Bundy's understudy. This led to Portman and Bundy developing a friendship. "We had sleepovers and prank-called people," Bundy told the New York Post. 
That being said, it seems as though it is Spears and Portman's bond that has stood the test of time.
Britney Spears wants Natalie Portman to play her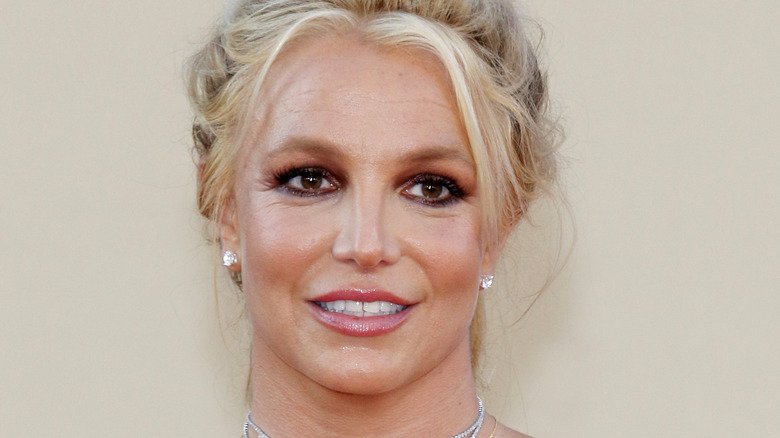 Tinseltown/Shutterstock
As it turns out, Britney Spears and Natalie Portman have maintained their connection over the years — at least, as far as Spears is concerned. Case in point? In April 2021, Spears took to Instagram to share a since-deleted photo in celebration of her younger sister Jamie Lynn Spears' 30th birthday (via The List). The photo, which had been taken several years prior, showed the Spears sisters, Justin Timberlake, and Portman.
A month earlier, amid COVID-19 lockdowns and Spears' conservatorship struggles, the pop star posted a tweet celebrating a number of women who have "truly inspired" her, including her sister, Sarah Jessica Parker, and, unsurprisingly, Portman. Spears added, "These cool ladies always add a spark to my day."
That wasn't Spears' only noteworthy tweet about Portman, however. Back in 2013, Spears told a fan on Twitter that Portman was her choice to play her in a biopic on her life (via Insider). Well, if that is how it indeed turns out, it seems there would be no better way to tie a bow on their special bond.