Fran Drescher Makes A Bold Statement About Her Health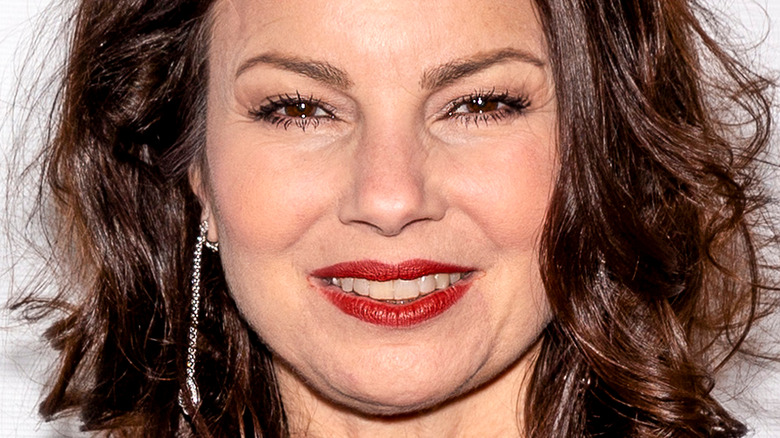 Ovidiu Hrubaru/Shutterstock
The following article includes discussion of sexual assault.
When most people think of Fran Drescher, they think of her most iconic role as Fran Fine in "The Nanny." According to IMDb, the hilarious series ran for six seasons from 1993 to 1999. In an interview with Harper's Bazaar, the actor talked about the role she got to bring to life and how much the show as a whole meant to her. "[The series was] an anomaly unto itself. It's laugh-out-loud funny ... It's a Cinderella fantasy," she told the outlet. "The clothes are just like a beautiful, incredible fashion show every single week." The star added that ​​"every different age will enjoy it in their own way," and we can see where she's coming from!
The show's success has presented Drescher with plenty of other opportunities in life, including a musical revival of "The Nanny." When talking with People, Drescher gushed about the future show and where it's headed. "'The Nanny' the musical is moving forward at a really good pace," she shared in May. "We're having our first official read at the end of July." 
The show has also presented Drescher with book opportunities. In the new book, "N is for The Nanny," written by mega-fan of the series Rebecca Kelly, Drescher contributed a foreword to the revisiting of the iconic series, per Extra. While promoting the book, Drescher has also revisited her personal history and made some bold claims about her health.
Fran Drescher's traumatic history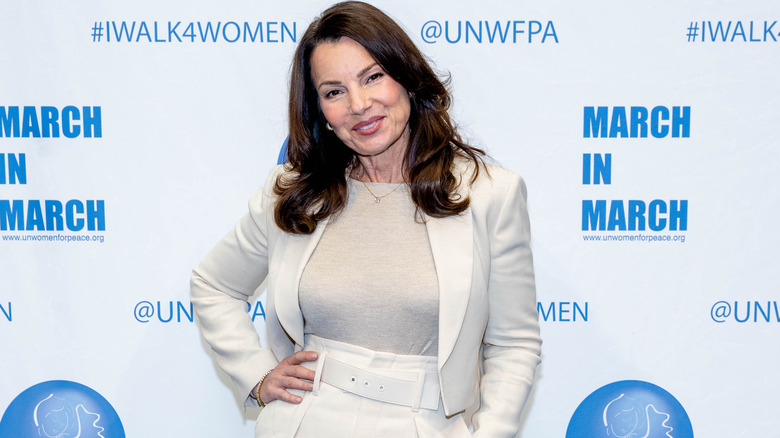 Roy Rochlin/Getty Images
Fran Drescher has been an open book while promoting the new book "N is for The Nanny." The actor has talked about various topics while on her press tour, including her cancer diagnosis decades ago. According to Page Six, doctors diagnosed Drescher with uterine cancer in 2000, and she had to get a hysterectomy. Drescher revealed she believes the diagnosis resulted from a 1985 incident where she was raped by a home invader. Drescher says at first, she "didn't dive into how it impacted me emotionally."
But, after giving it some more thought, Drescher believes there's a correlation between the attack and her cancer diagnosis. "I think, it's, you know, not a coincidence that I didn't deal with being raped and ended up with gynecological cancer," she told the outlet. The star also blamed one other factor. ​​"Americans are in a revolving door of toxic exposure, chronic illness and drug dependency," she shared, adding we need to get to the bottom of "what is weakening our immune system."
Drescher has been open about how the 1985 assault has affected her life, but it took her a little while to come to a conclusion. "Afterward, I didn't really get into my feelings or my vulnerabilities," she told InStyle in 2019, stating she didn't want to come off as "weak." But there's a silver lining. "The cancer was my opportunity to ask for help and basically become a more well-rounded person," she said.
If you or anyone you know has been a victim of sexual assault, help is available. Visit the Rape, Abuse & Incest National Network website or contact RAINN's National Helpline at 1-800-656-HOPE (4673).