Elon Musk Sets The Record Straight About Trump's Twitter Ban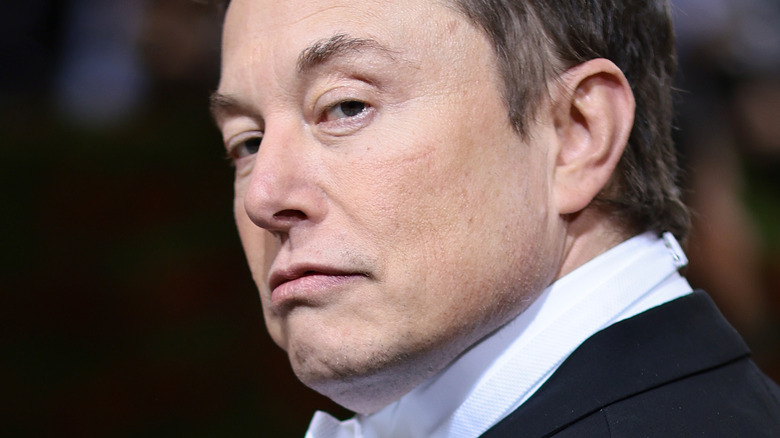 Dimitrios Kambouris/Getty Images
In case you hadn't heard, Elon Musk has decided to buy Twitter — like, the whole site — and everyone has been freaking out. Another relevant factoid that you probably already know is that former president Donald Trump was permanently banned from the site in January 2021 after the January 6 insurrection. Considering Musk's literally-anything-goes free speech ethos, it's pretty rational to guess that once the SpaceX billionaire takes control of the social media platform he might decide to reverse the Trump ban. 
For several weeks, Musk has been pretty cagey about whether or not he'd let Trump come back. He did make it clear that whatever he decides to do about the ban, he has not been in communication with Trump personally — despite Devin Nunes telling Fox News that the former president had actually told Musk to buy Twitter himself. 
But now, finally, Musk has come clean about his plans for Trump's Twitter exile.
Elon Musk would reverse Donald Trump's 'morally wrong' Twitter ban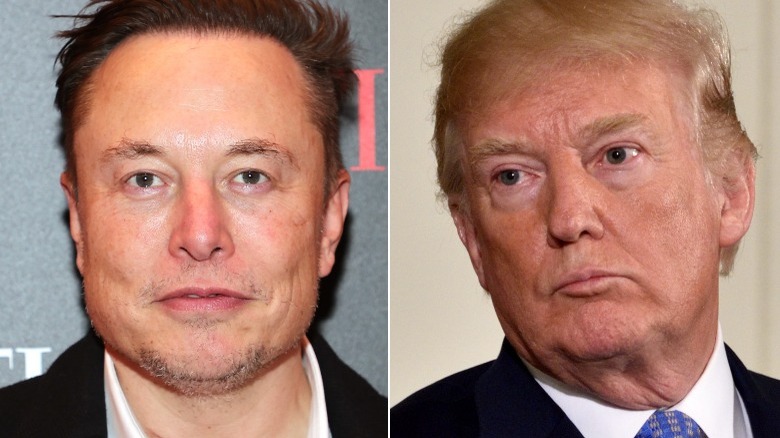 Theo Wargo/Getty & Evan El-Amin/Shutterstock
Speaking at a Financial Times conference (via the New York Times), Elon Musk said that he would reverse Donald Trump's permanent Twitter ban. What's more, he called the ban "morally wrong and flat-out stupid." Well, the Tesla CEO and tunnel-enthusiast has never been known for his subtlety. He described kicking the president off of the platform as "a mistake because it alienated a large part of the country and did not ultimately result in Donald Trump not having a voice." He also said that such bans "fundamentally undermine trust in Twitter."
Keep in mind, even if Trump is technically allowed back on the site, that's no guarantee he'd actually start tweeting again. The former president has only recently made a return to social media, finally posting to TRUTH Social, his own social media site designed to be a direct competitor with Twitter. In fact, when asked about a possible return to the bird app by Fox News, Trump said that no matter what, he'd stick with his own platform. "TRUTH Social will be a voice for me," he said. "And that's something nobody else can get."