The Uncomfortable Moment Ellen DeGeneres Had With Ryan Seacrest On Her Show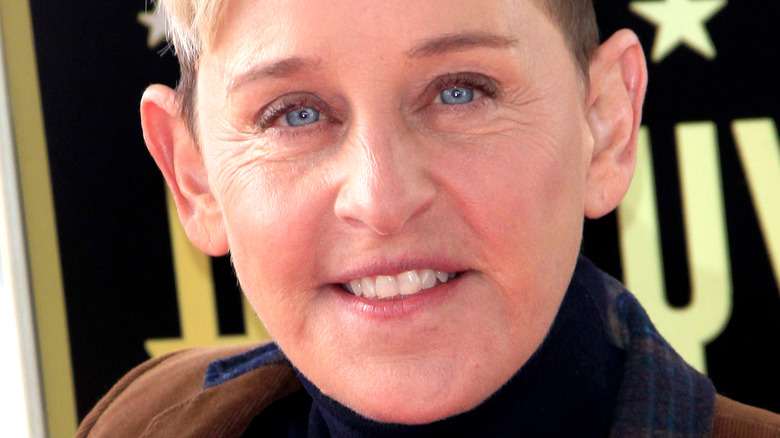 Kathy Hutchins/Shutterstock
Ryan Seacrest thought Ellen gave him a sex toy
Of all the uncomfortable, awkward, and cringey moments that take place on daytime television, the gift exchange between Ellen DeGeneres and Ryan Seacrest was top tier. Seacrest appeared on "The Ellen DeGeneres Show" in 2008 for the comedian's birthday episode. During the interview, Seacrest gifted DeGeneres a bingo game set and then discovered a second gift bag.
"What's that? More gifts?" DeGeneres asked as Seacrest looked on shockingly. The "American Idol" host then tried frantically to shove the cylindrical object back into the gift bag. The pair began laughing hysterically as they realized what was happening, as Seacrest tucks the bag out of sight. The moment left both DeGeneres and Seacrest in tears, as the audience joined in laughter.
Seacrest eventually realizes that the handheld object was a bingo marker, and not an adult sex toy. Seacrest attempted to change the topic, but was unable to as DeGeneres was laughing hysterically. You can witness the moment for yourself in the clip above.
Ellen DeGeneres and Ryan Seacrest are still friends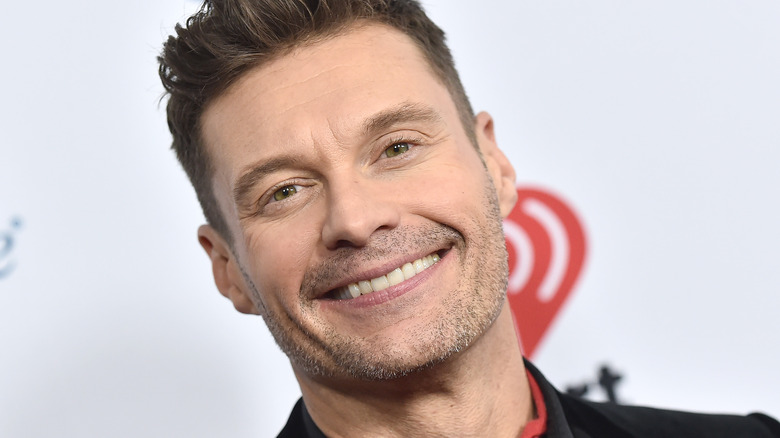 DFree/Shutterstock
Following the hilariously awkward moment on "The Ellen DeGeneres Show" in 2008, Ellen DeGeneres and Ryan Seacrest have seemingly remained close friends. Seacrest gushed over his "true confidant" during a visit to her show in March 2022. "You were probably one of the first people I became best friends with when I moved to Los Angeles," Seacrest said. "I remember coming to your house and talking about love, life and the pursuit of happiness."
For her part, DeGeneres has also shown support for the television personality. When Seacrest was named as the new co-host of "Live With Kelly" in 2017, DeGeneres tweeted a message of support. "My friend [Ryan Seacrest] is the new Kathie Lee," she wrote at the time. And for anyone wondering how genuine the pair's friendship really is, Seacrest also purchased the comedian's 9,000-square-foot Beverly Hills home in 2012. He later sold the home for $85 million, but is seemingly still close with DeGeneres, based on their most recent interview together.