Ellen DeGeneres Faces Major Snub Ahead Of Her Talk Show Ending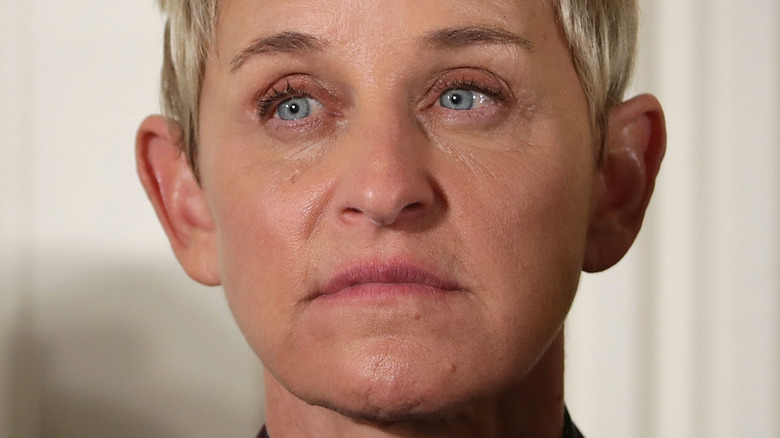 Chip Somodevilla/Getty Images
Ellen DeGeneres receives no Daytime Emmy nods for the first time ever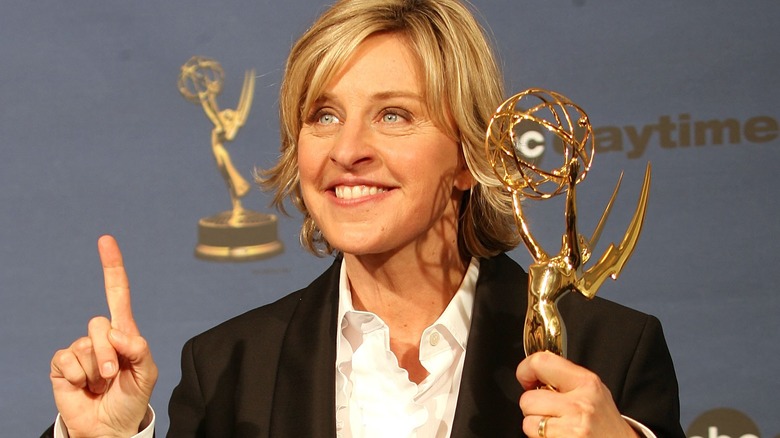 Frederick M. Brown/Getty Images
On May 5, the Daytime Emmy Awards released their list of nominees for one of the highest awards you can get in the daytime television industry. For the 49th annual awards show, "The Ellen DeGeneres Show" surprisingly — yet not so surprisingly — received zero nominations.
This omission is somewhat shocking because "The Ellen DeGeneres Show" has been up for the Outstanding Entertainment Talk Show category at the Daytime Emmy Awards every single year since its very first season, totaling 18 nominations. DeGeneres herself has even won four Daytime Emmys for Outstanding Talk Show Host, per IMDb. This is the first time in the program's history that DeGeneres and her show have not dominated at the Daytime Emmys. Instead, relative newcomers like "The Drew Barrymore Show," "Hot Ones," and "The Kelly Clarkson Show" have been nominated in her place.
When DeGeneres' wife, Portia de Rossi, appeared as a guest on the May 3 episode of "The Ellen DeGeneres Show," de Rossi was completely supportive of anything her partner wanted to do post-talk show. "I just feel like more than ever, we need love and light and laughter," de Rossi reminisced. "So I hope that you continue to do something like that." Sad as it is that DeGeneres has taken such a fall from grace, it seems like she will be moving on to better things.