Tom Hughes Talks About The Lengths He Went To As He Prepared For Shepherd - Exclusive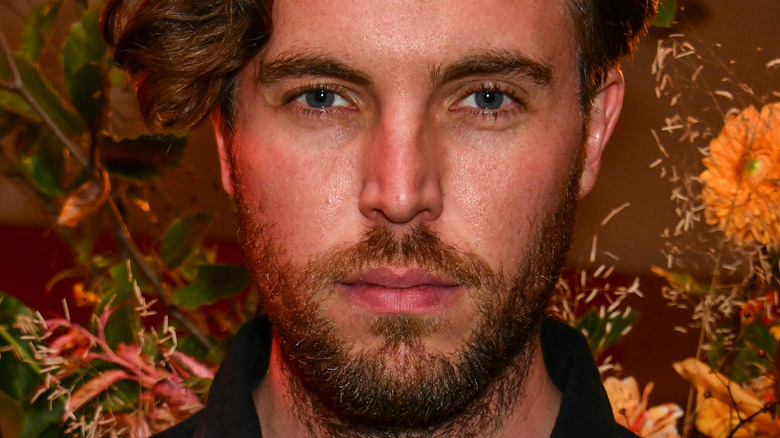 David M. Benett/Getty Images
We've all heard about some of the incredibly dedicated actors in the business who will stop at nothing to connect with their characters. Think of Lady Gaga, who lived in character as Patrizia Gucci for a year and a half, or Jared Leto, who used some really wacky behavior to prepare for his take on The Joker. Whatever the tactic, preparing for a role — especially one that requires a deep dive into the unknown — can be incredibly daunting. We wanted to get an inside look from an actor who has gone through the process themselves.
Tom Hughes, the self-described social butterfly who has starred in works such as "Victoria" and "Cemetery Junction," is bringing a new character to life on-screen: Eric Black, the leading man of "Shepherd," a horror film that will leave your soul intrigued, your mind on edge, and your skin clammy. While the actor told us in an exclusive interview that he often doesn't foray into horror, the film presented such honesty and vulnerability that he had to be a part of it. But how did Hughes prepare for such a role, and what lengths did he go to?
During Nicki Swift's exclusive sit down with the star of "Shepherd," we asked him those very questions, and were amazed at just how dedicated Hughes was to Black's experience — both mentally and physically.
Tom Hughes isolated himself from the crew to prepare for the role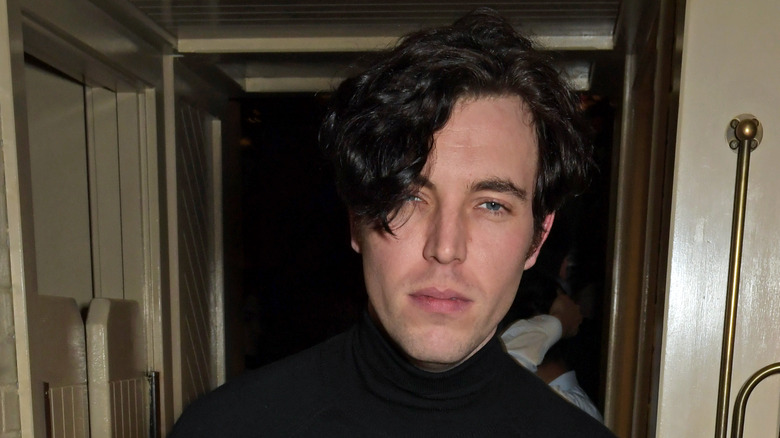 David M. Benett/Getty Images
The newly released horror film, "Shepherd," follows the character Eric Black — brought to life on-screen by Tom Hughes — as he descends into paranoia. The film is both intense and expository, and it was on Hughes to convey most of the plot to the audience. Telling us that he spent the bulk of his scenes on his own, Hughes explained the difficulties of translating emotion and subtle internal thoughts to the audience. So how did the actor prepare for such a challenge? As it turns out, Hughes' went even further — literally — than you might think.
"The real thing that got me was trying to put my body through as much as I could, what I felt Eric's body would be going through," Hughes told Nicki Swift. "I had moved myself to a hotel that was miles away from the crew, and it was only me staying there... [I] tried to live that isolation as much as I could to see how that would affect you."
Telling us that he is very social by nature, Hughes was profoundly impacted by the isolation. Furthermore, he relied on nature to help him dive headfirst into the role, both finding his character and losing himself simultaneously. "If you try and find your reflection in nature, there's something ... nature is the most wonderfully uplifting thing, but it can also be quite oppressive," Hughes mused. "That isolation, the power of being in nature as well, really informed the rhythm of Eric, I think."
The actor had to dig deep to prepare for his character in a very short period of time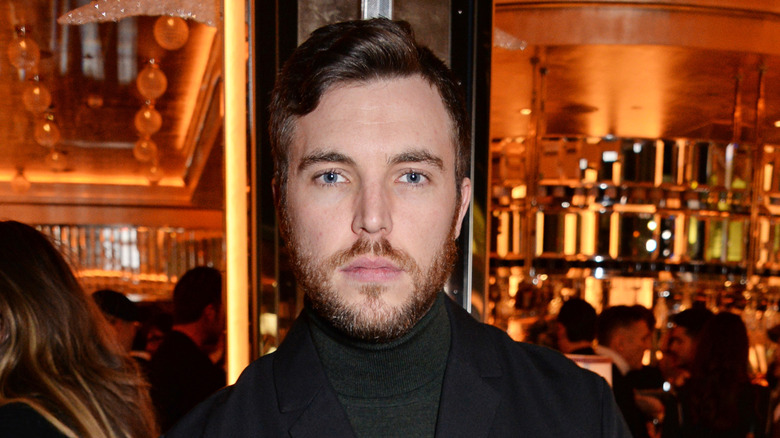 David M. Benett/Getty Images
Knowing the lengths Tom Hughes went to in order to bring Eric Black to life, you'd think that the actor spent months preparing for the role. As it turns out, Hughes did all of that internal and physical work in just a matter of weeks, researching and trying to understand just how he could manifest the character on-screen.
"I didn't have a lot of time. I literally had about three weeks," Hughes told Nicki Swift. "Therefore, a lot of it came down to once you kind of had those touch points. When I was there, a lot of it, you go back to the script, obviously."
Speaking of the film's director and writer, Russell Owen, Hughes commented on the power of Owen's script and the personal touches that the story is interwoven with. Of the written story, Hughes told us, "I think there's certain things that he might have put in there, that perhaps resonated with him on some level or he could reference. That was a very important thing to get right."
"Shepherd" will be in theaters on May 6 and available On Demand and Digital on May 10.