Royal Expert Reveals Emotional Benefit Of Prince Charles Standing In For The Queen - Exclusive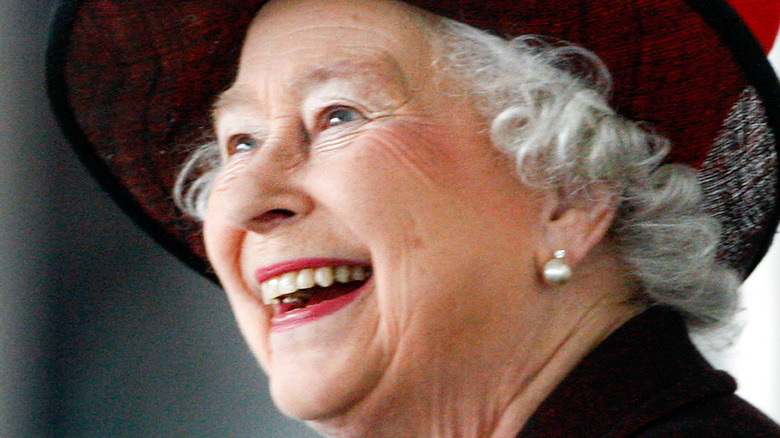 Alessia Pierdomenico/Shutterstock
We're all familiar enough with the basic principles of human mortality to understand that Queen Elizabeth cannot live forever. This means at some point her son Prince Charles will take her place as reigning monarch. Lately, the queen has been sitting out some important traditional and ceremonial events due to undisclosed "health reasons" and Charles has been stepping in as a replacement. As close followers of all things royal family, we weren't sure how to feel about this, so we went to an expert: Kinsey Schofield, entertainment reporter, royal correspondent, and founder of To Di For Daily. 
Schofield told Nicki Swift that when Prince Charles gave a speech in place of the queen for the first time at the Opening of Parliament on May 10, according to Reuters, there may have been an emotional component at play as well. "Quite simply, The Imperial State crown must make an appearance at the Opening of Parliament whether the Queen is there or not. It is a tradition and a symbol of the Queen's authority," Schofield explained. "Prince Charles has been waiting all of his life for this job. He is ready, willing, and able... but will he be welcome?" That last part is TBD, but here's what else this royal expert shared.
Prince Charles may be emotionally preparing Britons for his reign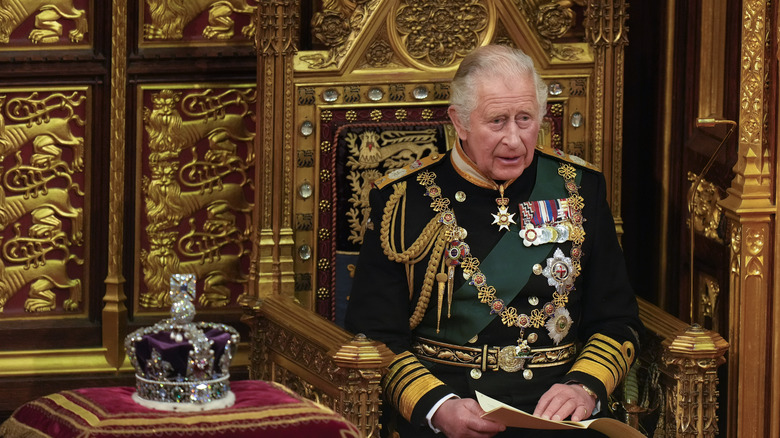 Wpa Pool/Getty Images
Queen Elizabeth has been reigning for longer than most of us have been alive, so naturally her subjects will be heartbroken when she dies and Prince Charles takes the throne in her place. According to Kinsey Schofield, this is perhaps why it is important for the people of the U.K. to get used to seeing Charles doing queen-stuff now rather than later.
"Obviously people are disappointed not to see the Queen at the Opening of Parliament. Royal watchers are dreading the day the Queen no longer reigns but these moments where Prince Charles has the ability to step in and support her are crucial and will set the tone for King Charles," Schofield told Nicki Swift. In other words, it helps people adjust to the inevitable change down the road. "I think slowly phasing him in and seeing him in this capacity versus the shock of sudden succession will make for a much smoother transition when the time comes."
It may take more than a few king-ly speeches to get the public ready for King Charles, however. Aside from the fact that the country is emotionally attached to Queen Elizabeth, Prince Charles is not exactly Mr. Popularity over there. In fact, one recent poll suggests that Britons would prefer the throne skip Charles altogether and go straight to Prince William, by a margin of 47% who prefer William to Charles' 27%, according to the Independent. Unfortunately, that's not how monarchy works.