The Truth About Michael Weatherly's Relationship With Robert Wagner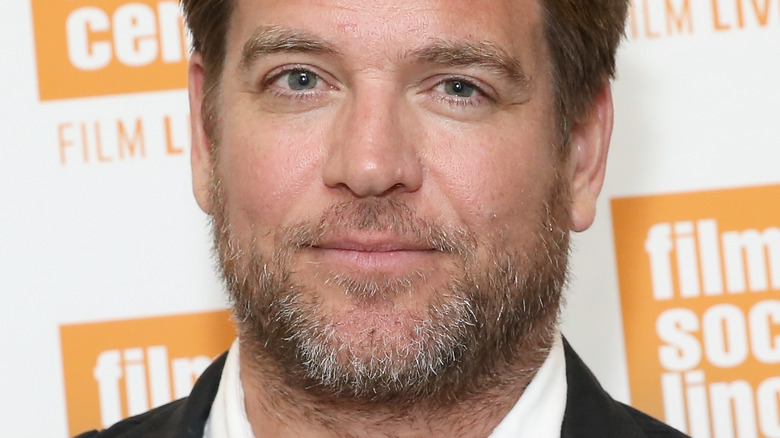 Monica Schipper/Getty Images
Since premiering in 2003, fans of "NCIS" have said goodbye to some of their favorite characters. Among them is Special Agent Anthony "Tony" DiNozzo, played by Michael Weatherly, who joined the main cast in Season 1. With his quick wit and charming ways, Weatherly's DiNozzo captured viewers of the CBS hit procedural. Years after Weatherly left "NCIS" in 2016, DiNozzo still polled as one of fans' most beloved characters, according to CheatSheet. Weatherly's good looks and investigative skills weren't the only traits that drew the audience to his character. DiNozzo's interactions with his fellow "NCIS" colleagues also provided some of the show's most endearing — and funny — moments.
But DiNozzo's personal relationships also made for pretty entertaining television. In January 2010, toward the middle of Season 7, "NCIS" introduced viewers to his father, Anthony DiNozzo Sr., played by none other than the iconic actor Robert Wagner, per IMDb. Wagner showed DiNozzo Jr. hadn't gotten his sense of humor from nowhere, with his strikingly similar personality.
Wagner fit "NCIS" like a glove. Unsurprisingly, producers kept bringing him back year after year. Even after his onscreen son's departure at the end of Season 13, Wagner continued to guest star as DiNozzo Sr. He stood as a sort of surrogate for devastated fans until 2019, when Wagner stopped appearing on "NCIS" amid health concerns regarding the COVID-19 pandemic. Weatherly and Wagner's onscreen bond definitely struck viewers, but their real-life connection also runs deep.
Michael Weatherly has portrayed Robert Wagner on screen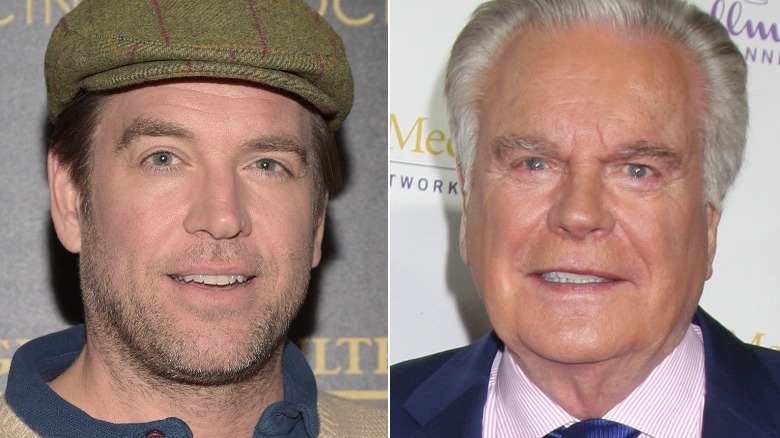 Kathy Hutchins/Shutterstock & J. Kempin/Getty
Michael Weatherly once had to become Robert Wagner. In 2004, the "NCIS" alum portrayed him in the TV film "The Mystery of Natalie Wood," which explored the life and death of Wagner's first wife, the New York Post noted. Despite incarnating the young Wagner, Weatherly only met the veteran actor when he was tapped to play his father on "NCIS." And Weatherly had a hard time hiding his intimidation. "I have a man-crush on [Wagner]. I was just a big fan," Weatherly told the outlet. "Obviously I had spent some time studying him, so I was just thrilled when they said that he's going to be on it."
In fact, Weatherly was the one who thought of Wagner for the part of Anthony DiNozzo Sr. "He suggested that I be his father ... I met the producers and the writers and they said, 'Yeah, let's go!'" Wagner revealed on "The Talk" in 2016. Wagner agreed he suited the character, given his and Weatherly's resemblance. "He's always saying to me, 'Are you doing me?' 'No, I'm doing you,'" he joked. But Weatherly isn't so sure. "I'll take the compliment, but wow — it's like someone saying you look like Brigitte Bardot," Weatherly told the Post. 
All these years later, Weatherly still pays homage to Wagner. "I'm having a Robert Wagner Flashback ... as my hair reminisces about having hair," he joked in an April 29 tweet that included a throwback photo of "Dark Angel." 
Robert Wagner encouraged Michael Weatherly to join Bull
Michael Weatherly and Robert Wagner developed a relationship during their time on "NCIS" and beyond, with Weatherly often turning to Wagner for wisdom. "Since his coming to the show, I've learned so much about not just television and the professional side, but also how to be a better man," Weatherly told Parade in 2015. After he left the show, Weatherly was looking for new opportunities when he came across information about the CBS drama "Bull."
Weatherly was initially unsure whether jumping into another demanding TV show was the right next step for him after "NCIS." So he turned to Wagner. "I took all of that information, all those different elements, and I sat down with Robert Wagner," he told TV Guide in 2016. Wagner was impressed by Steven Spielberg's company-produced project. "I said, 'What do you think of this?' And he just stared at me and said, 'You have to think about this?' So it was kind of a no-brainer," Weatherly detailed.
Besides their professional bond, Weatherly and Wagner also enjoy each other's friendship. In April 2018, the actors reunited for a fun night out. "Hanging #oldschool with the incomparable Robert Wagner last night. Beautiful, baby," Weatherly shared on Twitter, including a selfie of the two. Wagner has also been open about his feelings for Weatherly. "Michael is wonderful, I have a great respect and great compassion for this young man," he told the New York Post.