Why Robert Wagner Isn't Coming Back To NCIS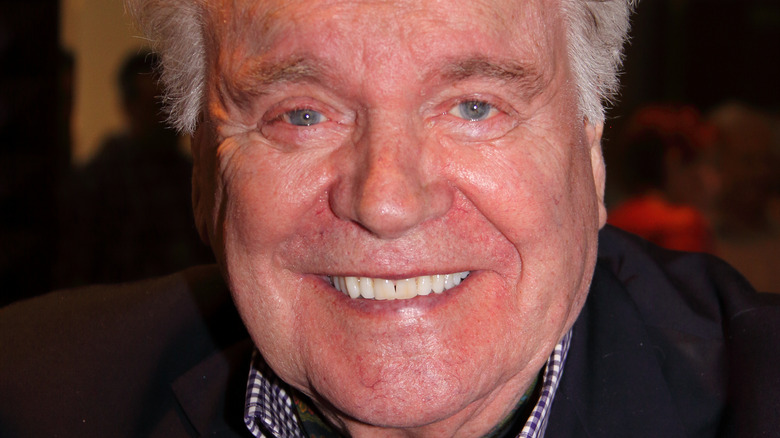 Shutterstock
With a show that's been on the air as long as "NCIS" has — a success since its premiere in 2003 and now airing its 18th season — it's perhaps not too surprising that many of its actors have come and gone. Some were scheduled to only play a limited number of seasons, like Maria Bello's Jacqueline "Jack" Sloane, contracted for three seasons, and Jennifer Esposito's Special Agent Alexandra Quinn, signed for only one. But others were major players whose exit was perhaps more surprising, such as Michael Weatherly's Anthony DiNozzo, who left in 2016 after 13 seasons, and Pauley Perrette's Abby Sciuto, who departed after 15 years.
Then there's a character like Anthony DiNozzo Senior, father of Weatherly's character, played by the veteran actor Robert Wagner, of "Hart to Hart" (remember that show?) and "Austin Powers" fame, among many other projects. DiNozzo Senior appeared sporadically, often to give updates on how his son and granddaughter were doing, but he became a familiar presence on the show. Wagner has appeared in 13 "NCIS" episodes between 2010 and 2019, but he hasn't been back since his appearance in "Bears and Cubs," the 16th episode of season 16. Have the creators finished with DiNozzo Senior? Is Wagner planning to come back? Why did he leave? We have some answers for you after the jump.
Robert Wagner's health is most important to the NCIS producers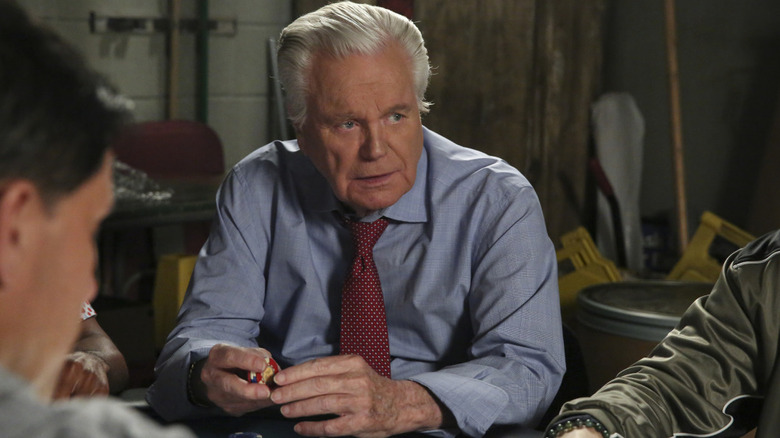 Michael Yarish/CBS
Some fans of "NCIS" may be wondering why Robert Wagner, who plays Anthony DiNozzo Senior, hasn't returned to the show in two seasons, despite reports to the contrary. TV Insider reported in January 2020 that executive producers Frank Cardea and Steven D. Binder teased Wagner's return in season 17 as "a very novel way" to bring his character back, in an episode that is "a very unusual departure" for the show.
But just as the coronavirus pandemic has wreaked havoc on the world of Hollywood, the "NCIS" producers needed to change their schedule. Cardea and Binder spoke to Express in 2021 and said they had intentionally decided to keep Wagner away for his health.
The veteran actor turned 90 years old in February, and with the increased danger of COVID-19 to older people, the producers felt it was not worth the risk to Wagner's health to bring him back. While the show has been taping with COVID-19 precautions in place, they felt it was an increased danger to Wagner, especially because he would need to travel to the set. Despite Wagner being "the youngest 90-year-old I've ever met," Cardea said Wagner was "not quite ready to come back yet."
But fear not, DiNozzo Senior fans, there's a chance you'll see him back as restrictions are loosened and the vaccine rollout continues. "[Wagner] is always anxious to be on the show and we're always anxious to have him," Cardea said. Perhaps we'll see him again in season 19.