Mandy Moore Had An Extreme Reaction To The Ending Of This Is Us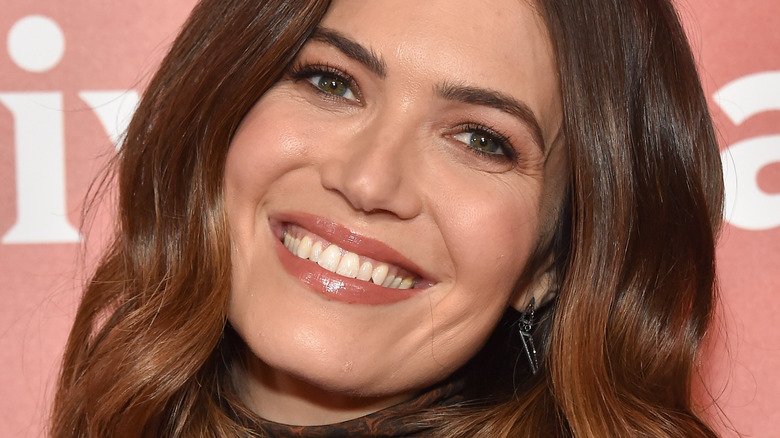 DFree/Shutterstock
After six wonderful seasons — and countless boxes of tissues — "This Is Us" is finally coming to an end. And according to Mrs. Pearson herself, Mandy Moore, the last few episodes will absolutely destroy us.
In an interview with Entertainment Weekly, "This Is Us" creator Dan Fogelman shared that the last season is their "most ambitious season." He also added that they have asked the actors to pull out all the stops, especially Moore. "What we're asking of some of the actors — particularly Mandy Moore right now — is beyond ambitious," he said. "I'm hesitant to say [that Season 6 is] more emotional, because then there's 9,000 things about how much people cry ... but as the season builds and builds, and as you feel it come to an end, I think you're going to feel the weight of that emotion as well." Meanwhile, during NBC's Scripted Press Day panel, actor Milo Ventimiglia said the series finale will not disappoint fans. "It's gonna deliver. It's truly, truly going to deliver," he divulged, per People.
Then again, according to Moore, it's the penultimate episode that will tug heartstrings the most, to the point that she even "threw up" while reading the script.
This Is Us' penultimate script made Mandy Moore 'throw up'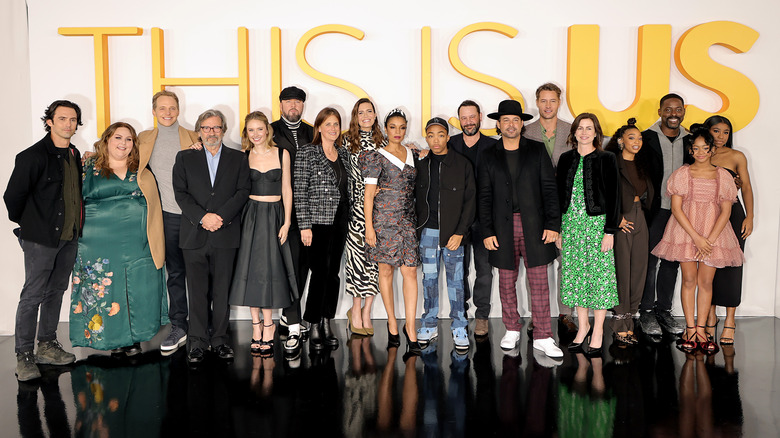 Kevin Winter/Getty Images
Just when you thought you could finally retire from hogging the tissue box, Mandy Moore said that the last few episodes of "This Is Us" — especially the penultimate episode — are particularly gut-wrenching, so fans should brace themselves. During an appearance on "The Tonight Show Starring Jimmy Fallon," the actor admitted that she "threw up" after reading the script, as it hit too close to home.
"I will tell you that the penultimate episode, which airs in like a week, I threw up after I read it," she recalled. "And maybe that's just because it's really close to the bone for me. Like, this has been my life for the last six years... so there was a lot wrapped up in it. But I still think that you might need a day off from work." Chrissy Metz, who plays Kate Pearson, also revealed at the 2022 PaleyFest that she had a physical reaction while reading the same script. "You can't catch your breath, and then you really can't breathe because your nose is stuffed. I told Dan, 'I need some help. I need some Advil,'" she confessed at the time, per NBC News.
While the series creator refuses to share more about what will happen during the finale, he is confident that it will leave fans with zero questions. "My hope is that by the end of the series, there is no stone left unturned," Dan Fogelman told Entertainment Weekly. "It will set us up for a very beautiful and simple ending to the entire venture."