What Dorinda Medley Has Been Up To Since Leaving RHONY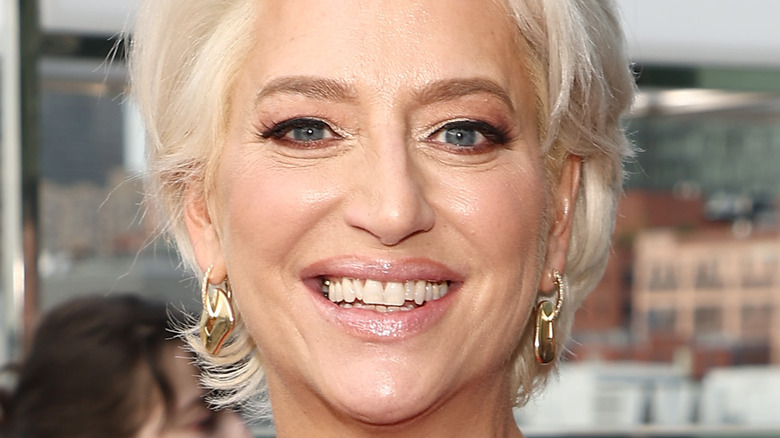 Arturo Holmes/Getty Images
Dorinda Medley first captured the attention of viewers on Season 7 of the "Real Housewives of New York." The show, which is known for its drama, is constantly the center of rumors and allegations, according to Page Six. After Medley's questionable behavior during Season 12, the Housewife revealed that she would be exiting from the show.
She broke the news via Instagram in August 2020, saying, "Thank you to Bravo and NBC for the incredible ride and to my cast mates for constant stimulation and entertainment. I wish you all health, happiness and success." While it appeared that Medley willingly left the franchise on her own, a source claimed to Entertainment Tonight that she was "actually fired" and that her "bad behavior at the [Season 12] reunion was the final straw."
Ever since Medley's exit from "Real Housewives of New York," she has been working on improving herself. She began seeking help from a life coach, Dr. Daryl Gioffre, according to Page Six. While working with the coach, she has learned to be more open and vulnerable about her feelings. The former Housewife is also a Nutrisystem spokesperson and lost 17 pounds after gaining weight during the pandemic, as reported by the Daily Mail. Her healthy lifestyle remains important to her as she continues to prioritize both physical and mental health. And after working on herself, the reality star just may be returning to TV screens.
The tables have turned for Dorinda Medley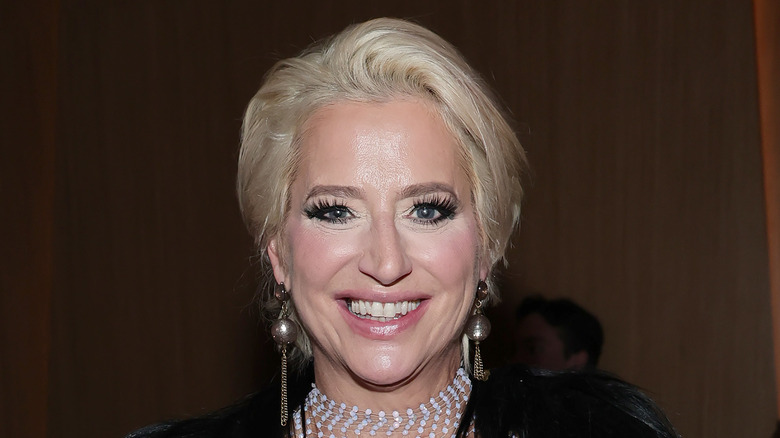 Jamie Mccarthy/Getty Images
Fans were disappointed that Dorinda Medley was leaving "Real Housewives of New York" for good. It seemed as though the Housewives franchise was not in Medley's foreseeable future due to her behavior, but things started looking up after some serious self-reflection. She began sharing her love for cooking with her followers on social media, and even opened up about her personal history, childhood, and marriage to her late husband in a memoir, "Make It Nice," which was released in August 2021, according to Entertainment Weekly.
She even told the outlet that she didn't want to focus on rehashing any drama on "Real Housewives of New York" in her memoir. "I didn't want the book to become my side of my story. I wanted it to be my overall experience on the show," Medley explained. "We do enough of that [during the] season. That, to me, would have been like diving into minutiae, and then I would have lost whatever message I was trying to give."
It seems that the former Housewife was able to see the glass half-full following her exit from the show after all. She opened up to Entertainment Tonight about her candid reaction to the firing and thoughts after some time had passed. "I was like, wow. They're kind of getting rid of me and Blue Stone Manor, but, you know, I think that in the long run it opened up a lot of opportunities," she said. So, was that it for Medley's reality TV career? 
'Make it nice' may make a comeback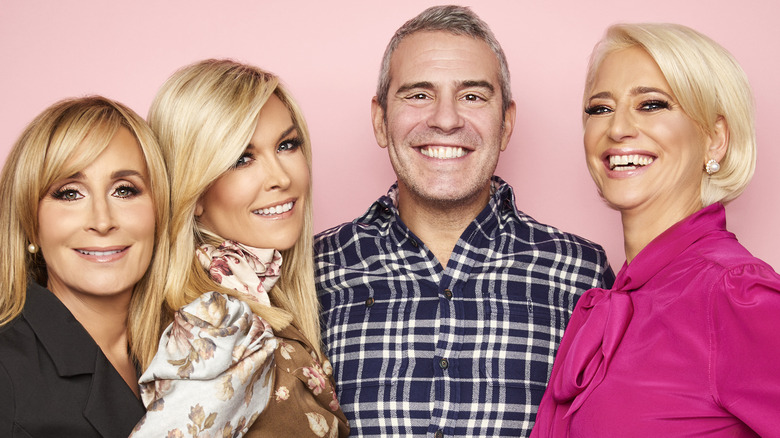 Matt Doyle/Getty Images
Good things come to those who change! Peacock revealed a Season 2 trailer for "The Real Housewives Ultimate Girls Trip" and much to viewers' surprise, Dorinda Medley is one of the eight former housewives featured on the show. The spin-off was officially named "The Real Housewives Ultimate Girls Trip Ex-Wives Club," according to People, and also includes Bravo alums Tamra Judge,Vicki Gunvalson, Jill Zarin, Phaedra Parks, Eva Marcille, Taylor Armstrong, and Brandi Glanville. The group spent eight days together at Medley's Blue Stone Manor in Great Barrington, Massachusetts.
Viewers may see a new side of Medley during the spin-off, as she appears to have maintained an optimistic attitude this time around. The former Bravo Housewife revealed to Us Weekly, "You form a special bond that no one ever understands." Speaking of the show itself, she shared, "You're gonna love it. We're not gonna let you down, that's for sure. It's very old school in a weird way."
In an interview with Pop Culture, Medley called the spin-off a "much bigger production" and explained that she had to adjust to being filmed again after her exit from "RHONY" and the pandemic. When asked if she would be returning to "RHONY" for a new season, she said, "You never know, I could be back making it nice again." Well, let's make it nice, Dorinda!