The Sharp Words Kris Jenner Used To Describe Scott Disick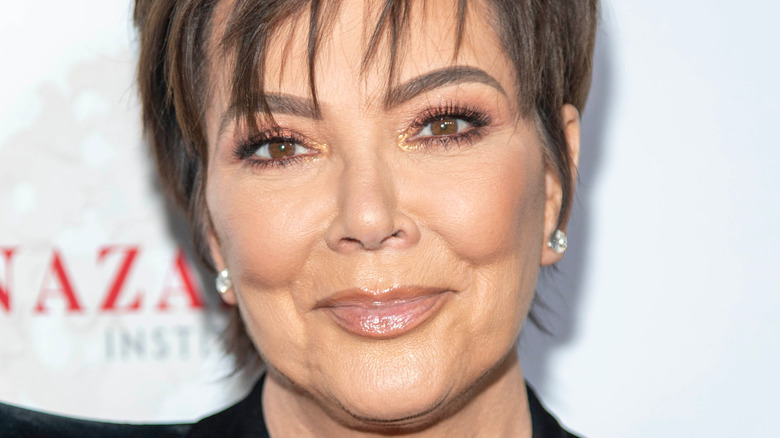 Eugene Powers/Shutterstock
For as long as there has been a "The Kardashians," there has been a "Scott Disick" — Kourtney Kardashian's ex-partner and the father of her three children. Just because Kourtney has now moved on with Travis Barker doesn't mean that Disick is out of the greater Kardashian picture. Even after all of these years, there is still a lot that can be said about the honorary Kardashian, but nobody cuts to the quick quite like Kris Jenner, family matriarch and straight shooter. 
Though he and Kourtney are no longer together, Disick still appears on the show and generates storylines, like a recent episode that showed his reaction to Kourtney's engagement while talking to her sister Khloé Kardashian. We already knew that Disick wasn't taking the news especially well — the only Kardashian ex partner who's been messier about their breakup on social media is Kanye West, which should tell you something — but this is the first time we got to see how he handled it firsthand. We also got to see Kourtney and her mom's no-nonsense response. 
Kris Jenner thinks Scott Disick plays the 'victim'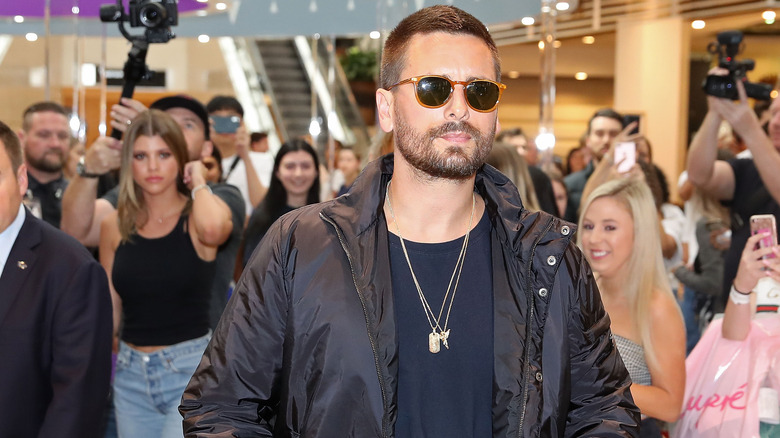 Scott Barbour/Getty Images
On "The Kardashians" on Hulu, audiences got to see Kris Jenner and Scott Disick sit down for lunch after Kourtney Kardashian informed him that she was engaged to Travis Barker, per People. Always known to be a bit of an emotional wildcard, Disick was in fine form in the episode, and Kris was having none of it.
During the episode, Disick claimed that the famous matriarch wasn't treating him like one of the family anymore, complained about not being invited to family events, and got into a giant fight with Kendall Jenner at Kris' party. In a confessional, Kris said, "Sometimes Scott can play a bit of a victim, and I feel like that's what's happening here right now. I just want everybody to be happy, but don't put me in the middle."
In fairness to the momager, it's no secret that Disick isn't a fan of his ex's new fiance, Barker. In March, a source told Us Weekly that Disick "despises" the Blink-182 drummer, saying, "He feels like Kourtney was the one that got away and [he] still can't wrap his head around the fact that they're getting married soon." Of course, that would make things awkward when both men were present.