Kelly Osbourne Has Exciting Family News To Share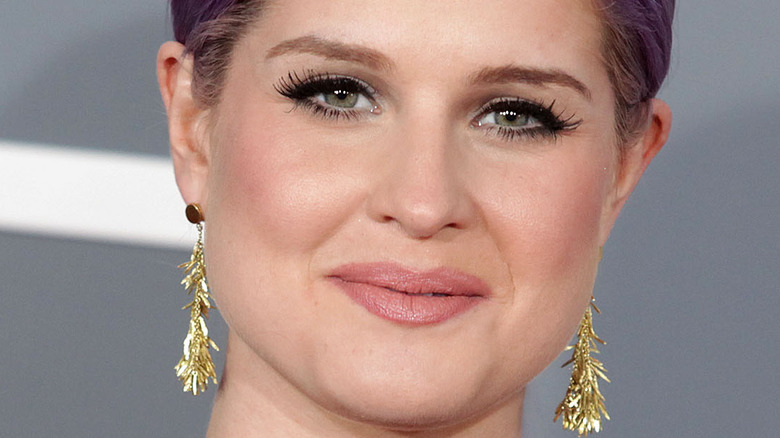 DFree/Shutterstock
Kelly Osbourne has been out of the spotlight for the past few months, and now fans finally get the chance to know why. The fashion designer usually is pretty upfront about her personal life, so the absence may have felt a bit out-of-character.
For example, Osbourne has been open about her sobriety journey and how it has impacted her life plans in the past, according to People. In June 2021, Osbourne got candid about her struggles with addiction during an interview on "Red Table Talk" and discussed how her sobriety has affected her journey to starting a family. "As a woman, I would have loved to be married and have children by now," she said. "My brother [Jack] has three daughters and I would have loved to have kids by now, but that wasn't what was in the cards for me."
The star recently celebrated five months of sobriety in October 2021 on her 37th birthday via Instagram. In early 2022, she also announced her relationship with Sidney Wilson, but things have been quiet for the star on social media ever since. Now, she's sharing even bigger personal news.
Kelly Osbourne is 'over the moon' with her baby news
On May 12, Kelly Osbourne took to Instagram to share some exciting news with a photo that truly says it all. In a selfie, seen above, the fashion designer showed off an ultrasound and captioned the post, "I know that I have been very quiet these past few months so I thought I would share with you all as to why..." she explained. "I am over the moon to announce that I am going to be a Mumma. To say that I am happy does not quite cut it. I am ecstatic!"
While the singer did not hint at who the father was in the post, she previously announced that she was dating a friend of hers, Sidney Wilson, back in February on Instagram. She called Wilson, who is a Slipknot band member, her "best friend" and "soulmate" in the caption that broke the news that the pair was together. Over on Wilson's IG page, he appeared to confirm that he's the dad by sharing a sonogram picture with emojis in the caption of hearts and a family of three. However, he didn't tag Osbourne in his post.
Celebrities, such as Melissa Rivers and Jesse Tyler Ferguson, have expressed their support and publicly congratulated Osbourne in the comment section of her Instagram post. Her daughter will be Ozzy and Sharon's fourth grandchild.