Johnny Depp Won't Be The Only Star To Take The Stand In Amber Heard Trial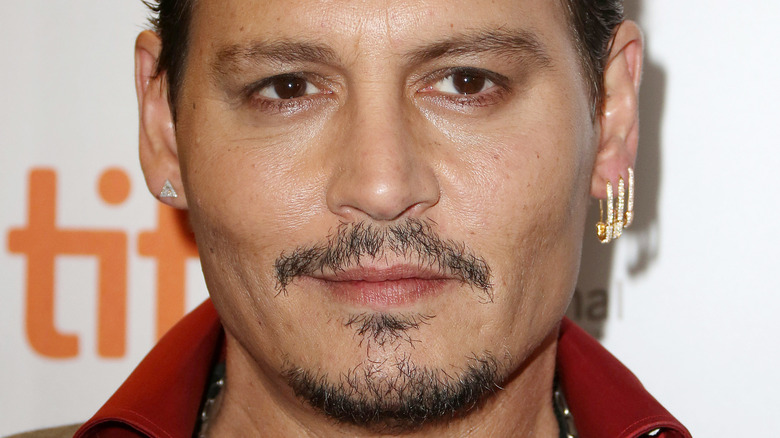 BAKOUNINE/Shutterstock
After four weeks of harrowing domestic abuse allegations hurled both ways, Johnny Depp's defamation trial against Amber Heard is on recess until May 16. So far, one standout recurring theme in the trial has been the casual involvement of uber-famous names. Actor James Franco and Heard's ex-boyfriend, Tesla CEO Elon Musk, were both expected to testify on Heard's behalf, although this was no longer the case a few weeks in, per The New York Post. 
Evidence revealed that "Wandavision" star Paul Bettany had some disturbing text exchanges with Depp about Heard, which were read aloud in court in April. Even Marilyn Manson got a shoutout on the witness stand by Depp. "I once gave Marilyn Manson a pill so he would stop talking so much," Depp admitted during cross-examination by Heard's attorney, Benjamin Rottenborn, per Insider. 
With all the skeletons drug out of the closet during the trial, it'd be hardly surprising if a public figure didn't want to take the stand on either side's behalf. Despite that, one member of Hollywood has been confirmed as an upcoming witness once the court is back in session.  
Ellen Barkin claims Johnny Depp was verbally abusive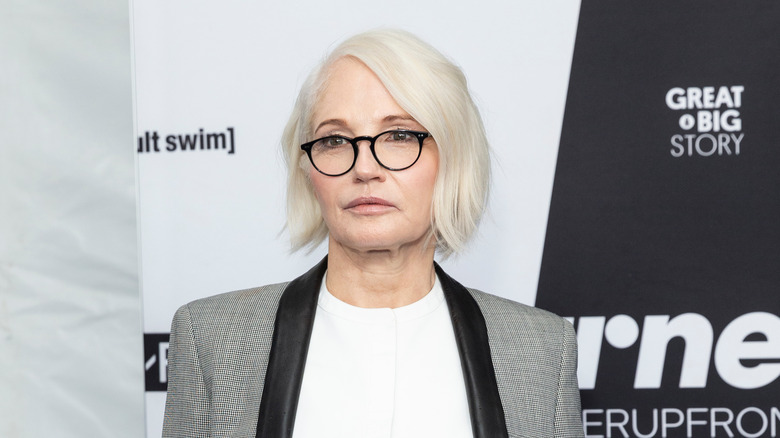 lev radin/Shutterstock
When the Johnny Depp-Amber Heard trial resumes on May 16, the "Pirates of the Caribbean" actor is expected to take the stand again — but he won't be the only celeb doing so. In addition to Heard's sister Whitney Henriquez, actor Ellen Barkin will be testifying on Heard's behalf via video, per People.
Barkin also took the stand on Heard's behalf during Depp's 2020 libel lawsuit trial against News Group Newspapers, which he lost. Barkin and Depp dated for a period of time while shooting their iconic film "Fear and Loathing in Las Vegas" in 1997, per Fox News. During her 2020 testimony in court, Barkin alleged that Depp threw a wine bottle across the room during an argument with assistants. She also accused him of being verbally abusive while testifying that he never displayed physical violence toward her, per Entertainment Weekly. 
Depp countered Barkin's testimony during the libel trial by claiming that she bore a personal "grudge" due to how things ended between them, per the Daily Mail. "A sexual element began with Ms. Barkin which lasted for months on and off," Depp testified at the time. "She wanted a proper relationship with me and I did not want that ... I suppose from that moment on she became very, very angry and since then I have not spoken to Ms. Barkin."
If you or someone you know is dealing with domestic abuse, you can call the National Domestic Violence Hotline at 1−800−799−7233. You can also find more information, resources, and support at their website.