Bobby Brown Makes A Devastating Statement About Whitney Houston's Death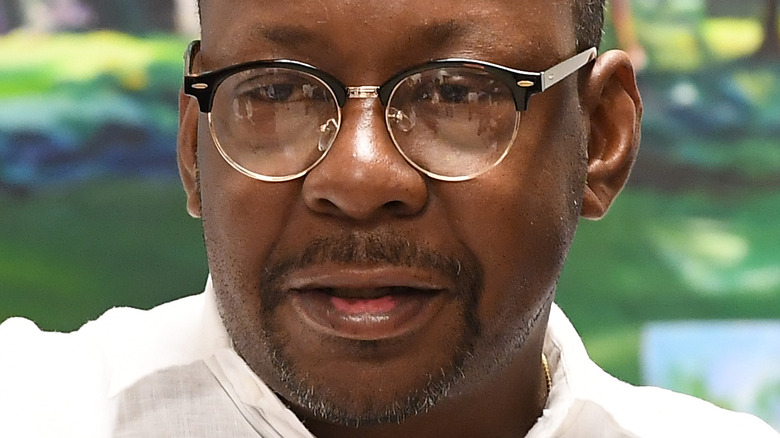 Paras Griffin/Getty Images
Bobby Brown just made a devastating statement about the death of his former wife, Whitney Houston, in the wake of her 2012 death. Houston and Brown's up and down relationship over the years was pretty common knowledge and the two became serious tabloid fodder throughout their marriage, which lasted from 1992 until 2007. Houston was the one to file for divorce.
The couple's romance was never without rumors and speculation, with Brown even being charged with battery in 2003, per CNN. Then, in 2020, around eight years after Houston's death, Brown opened up about an altercation with his late ex-wife during a 2016 "20/20" interview where he confessed to getting physical with her while struggling with his sobriety. "I've never been a violent man toward a woman ever," he also claimed, per People, slamming reports calling him a "woman beater" as being "lies."
Of course, Houston herself had her struggles, with her drug addiction being public knowledge throughout her life and career. Brown — who's had his own experiences with drugs — denied being responsible for her addiction, though, telling "20/20," "It wasn't me who started her. I take my part and I take it hard for me even being a part of it, but we all have our own minds and some of us are stronger than others." But what he's saying about his late ex now may just surprise you.
Bobby Brown says drugs ruined his relationship with Whitney Houston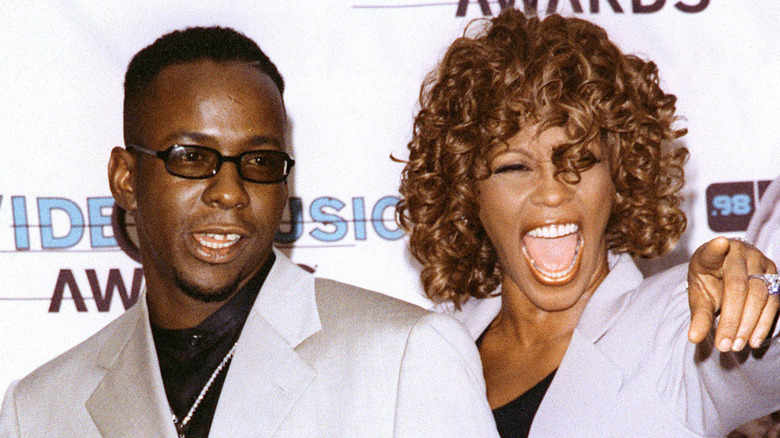 Featureflash Photo Agency/Shutterstock
Bobby Brown opened up about Whitney Houston in A&E's "Biography: Bobby Brown," with a preview of Brown's episode obtained by Daily Mail. In it, Brown admitted he thinks he could have prevented Houston's death had they never split. "I think we could have helped each other out. I think she would still be here if we hadn't divorced. I wasn't there. I beat myself about it because I wasn't there. I wish I could have been there for her," he shared of her 2012 death. The New Edition singer also admitted he thinks their relationship broke down due to drug abuse, admitting, "We always felt that our love was strong enough to overcome any obstacle put in front of us. We would still be together if it wasn't for drugs. Drugs got the best of us."
Brown's repeatedly spoken out about his ex in the wake of her tragic death, including admitting on "Red Table Talk" in 2021, "We abused drugs and alcohol. We fought hard verbally. And we loved even harder." He also admitted if he could tell Houston anything today it would be that he "missed" her, before he gushed of the singer, "She was my friend. She was the mother of my child. One of the greatest entertainers that I've ever met. One of the greatest voices the world has ever witnessed. I know for what it all meant, God has a plan that I can't question."