The Truth About Elon Musk's Bizarre Feud With Azealia Banks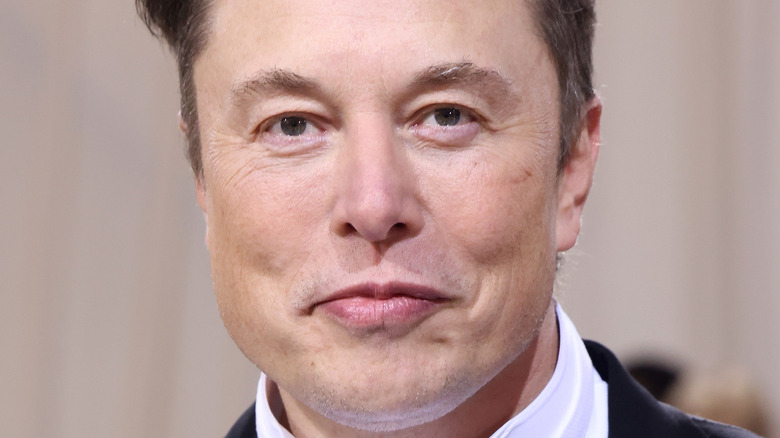 Taylor Hill/Getty Images
Elon Musk is an eccentric billionaire, known for his high-profile feuds. Azealia Banks is a rapper with a penchant for instigating social media wars with A-listers. Both celebs under one roof in a tense situation, what could possibly go wrong? As Musk and Banks discovered back in 2018: Everything. 
The CEO of Tesla has no shortage of detractors, quite the contrary in fact. From Jeremy Clarkson to George Clooney, many celebrities have been open about their dislike for Musk over the years. However, what sets Banks apart in her ongoing quarrel with the billionaire is the alleged collateral damage left in her wake. We're talking serious collateral damage, like investigations from the U.S. Securities and Exchange Commission (SEC) investigations, per Consequence. 
Musk's now-ex girlfriend Grimes also wrote a song about the rapper allegedly trying to destroy her life, according to The Independent, following the incident that kickstarted the feud in the first place. The falling out between Banks and Musk is one for the ages. It's only fitting, that years down the line, the two continue to be embroiled in one of the most bizarre feuds of all time.
So, what prompted the unexpected — and seemly never-ending — fallout between the tech mogul and the "212" creator? This seems to be one instance where the facts are stranger than the fiction.
A visit gone wrong sparked the outrageous feud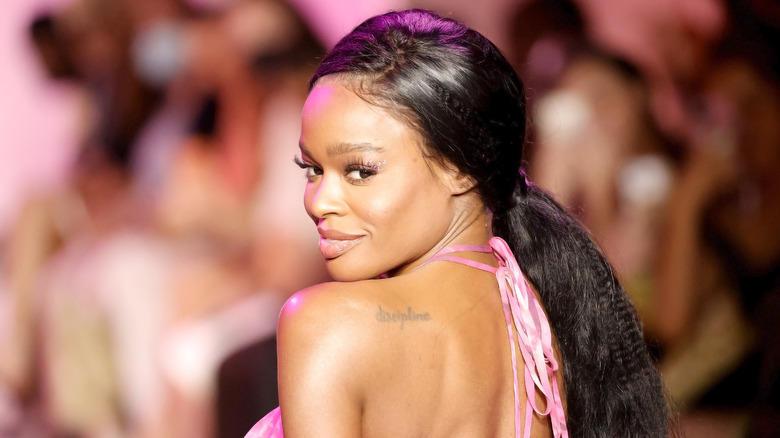 Frazer Harrison/Getty Images
In 2018, Grimes invited Azealia Banks to her and then-boyfriend Elon Musk's home to record music. However, things took a turn for the worse when Banks arrived just as Musk was entangled in a high-stakes scandal. According to the SEC, Musk had tweeted that he would be taking Tesla private and would be selling shares at $420. The SEC wrote in its complaint, "Musk's misleading tweets caused Tesla's stock price to jump by over 6% on August 7, and led to significant market disruption." In other words, Musk and Tesla had to jointly pay $40 million in penalties ($20 million each). 
So, where does Banks fit into all of this? Well, given the high-stakes situation, the rapper alleged that Grimes spent days trying to calm Musk down — completely ignoring her would-be musical collaborator in the process. As a result, Banks grew increasingly frustrated, which led her to vent on Instagram. What ensued was a string of insults hurled at the couple in her Instagram Stories, per Dazed. Along with calling Musk a "trash a** beta male pig," Banks claimed that he had been high at the time of his tweets. "He's tweeting on acid f****** up his own stocks," she wrote, via Pop Crave. 
Banks also alleged that Musk had taken her phone to "delete evidence," and, as seen in screenshots published by Daily Mail, demanded that the billionaire return it to her. "I need my phone back now @elonmusk." Meanwhile, Musk told Gizmodo that he "has never even met [Banks] or communicated with her in any way."
Azealia Banks isn't giving up this feud any time soon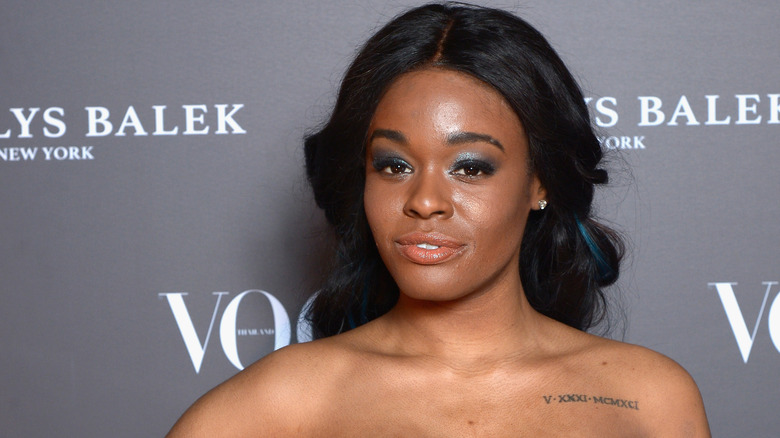 Dominique Charriau/Getty Images
Despite her swipes at Elon Musk, Azealia Banks ultimately issued an apology to the Tesla CEO via her Instagram Stories. Per screenshots by Billboard, she wrote, "I could start by apologizing for all of the painful events you've endured over the past week, as I feel as though my actions have largely exacerbated them." She signed off with, "Wishing you life, luck, love, health, peace, and prosperity." Sounds like an end to the drama? Well, not just yet.
As Paper Magazine reported, a year after the debacle, Banks penned a song titled "Alon Dust" about "an ungrateful technocrat who's ego becomes too big for his britches." At the time of writing, the song is unreleased. However, after news broke of Musk's 2021 breakup from Grimes, Banks seized the opportunity to spar with him once again. As Rolling Stone reported, Banks posted a screenshot of the news of the breakup, along with her own added text. "Ok girl, can we finally make those darn songs now that apartheid Clyde is out of the way?" she wrote on Instagram. "We were really supposed to eat these b****** up." Given that Banks has feuded with Grimes too, that seems unlikely. 
To date, Musk maintains that he's never met Banks, telling The New York Times he'd only seen her "for two seconds at about a 30-foot distance as she was leaving the house."