Drew Barrymore's Ex Proves Their Relationship Is Still Amicable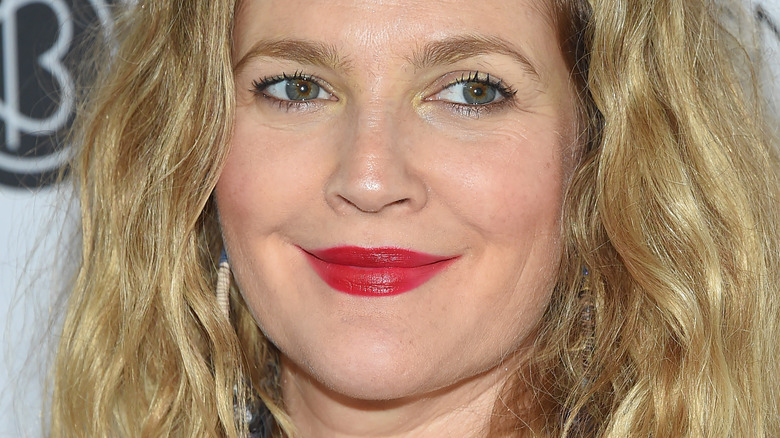 DFree/Shutterstock
Given that she's been in the spotlight since she was a girl, Drew Barrymore has lived out her love life almost entirely in the public eye. Throughout the years, the "E.T. the Extra-Terrestrial" star has been linked to a number of famous faces. But it wasn't until February 2011 that Barrymore was spotted with the man with whom she would eventually start a family, People reported. Less than one year later, Barrymore and Will Kopelman announced they were engaged, according to a January 2012 People report.
It wouldn't be the first time she would walk the down the aisle. Barrymore had been married twice before, first to Jeremy Thomas in 1994, a union that lasted two months, and in 2001 to comedian Tom Green, who Barrymore divorced six months later, according to Reuters. But Barrymore's third marriage marked the beginning of her motherhood journey. Three months after tying the knot in June 2012, Barrymore and Kopelman welcomed their first child, Olive, People reported. They completed their family in 2014 by adding a second daughter, Frankie, per People.
However, the marriage came to an end two years later, when Barrymore filed for divorce from Kopelman. The split was rough. "I went through a really painful divorce and I wasn't doing very well," she said on "The Drew Barrymore Show" in December, detailing seeking mental help afterward. Despite the hardships, the talk show host has been open about her affection for Kopelman. More recently, Kopelman showed he feels the same way about Barrymore.
Will Kopelman left a sweet comment on Drew Barrymore's Instagram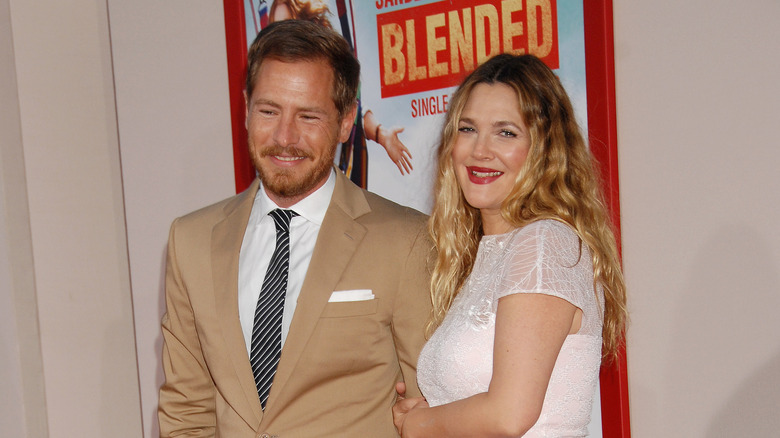 Ga Fullner/Shutterstock
Will Kopelman marveled at how much both his daughters take after Drew Barrymore on May 12. When Barrymore uploaded footage to Instagram of a 1983 interview, in which she adorably explains why she prefers New York over Los Angeles, her ex-husband couldn't help but point out the similarities. "This is both Olive and Frankie all at once," Kopelman wrote in the comments section. In the clip, Barrymore noted she'd much rather run around in fuzzy, warm clothes than in a bikini. It's unclear which of those versions is Olive and which is Frankie, as Barrymore keeps them away from the spotlight as much as possible, People noted.
Kopelman is even more protective of his personal life, keeping his Instagram private and rarely addressing his marriage to Barrymore. She, on the other hand, has expressed fondness not only for Kopelman, but also for his family. In fact, Barrymore celebrated Mother's Day with Kopelman, his mother, sister, and new wife, Alexandra "Allie" Michler, whom she called "the most wonderful Stepmom." On the Instagram post, Barrymore noted the blended family enjoyed brunch together before heading to the grocery store.
This isn't the first time Barrymore has sung Michler praises. "I'm lucky that there's this new beautiful soul that came into our lives," she said on Dax Shepard's "Armchair Expert" podcast. Despite her admiration for Michler, Barrymore tries not to interfere. She added, "I'm her biggest cheerleader, but I give them space."