The Real Reason It Takes Kendrick Lamar So Long To Release An Album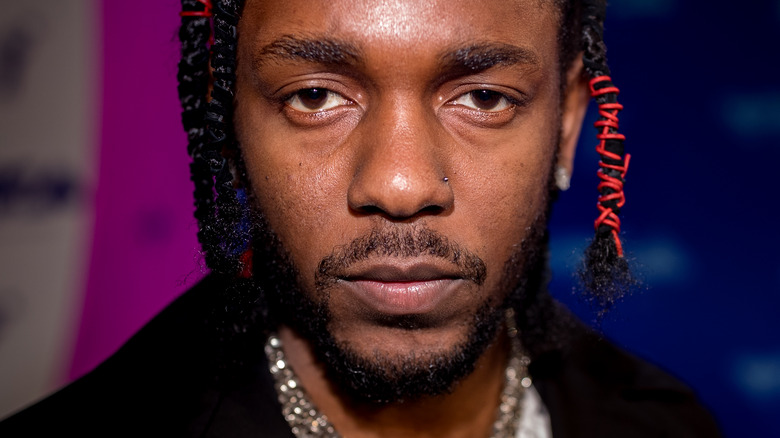 Christopher Polk/Getty Images
When it comes to Kendrick Lamar's rap career, two things are undeniably true: he makes good music, and he takes extensive breaks between the release of said music. Lamar has been a prominent fixture in hip-hop since the release of his major-label debut album, "Good Kid, M.A.A.D City," in 2012. The following year, the California-native earned his first few Grammy nominations, including for Best New Artist and Album Of The Year.
It's been nearly a decade since Lamar dropped his debut effort, and since that time, Lamar has only released three additional albums. "To Pimp a Butterfly" was released in 2015, while the follow-up, "DAMN." came two years later. It would take another five years for Lamar to release his latest album, "Mr. Morale and the Big Steppers," and fans are loving it.
"Kendrick Lamar smoked everyone's top 5," one fan tweeted. Meanwhile others were quick to point out the huge breaks Lamar takes in between album releases. "Kendrick Lamar will take a break come back after 10,000 days drop a freestyle video and tension all the HIP HOP artists and disappear again," another wrote. But for fans who may have been wondering why the "HUMBLE" rapper steps away from music periodically, Lamar actually revealed his reasoning a while back.
Kendrick Lamar says his process takes time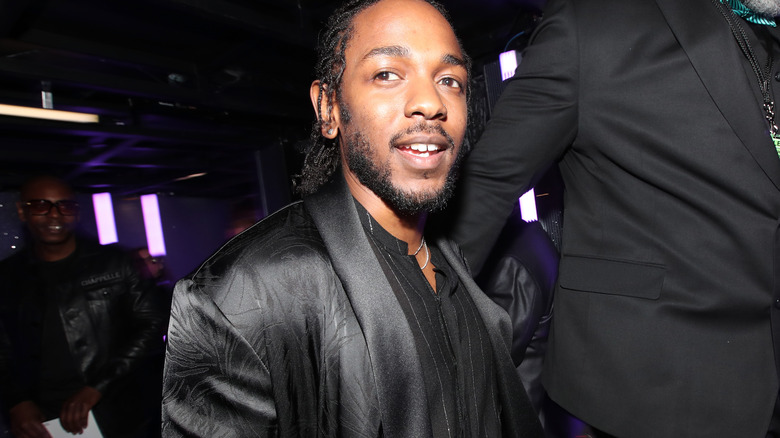 Christopher Polk/Getty Images
In October 2020, Kendrick Lamar explained why he chooses to step away from the music scene after releasing an album. Lamar facilitated an interview with his cousin, fellow rapper Baby Keem, in which Keem revealed that producing his mixtape "DIE FOR MY B***H" allowed him more space to experiment with his music. In response, Lamar revealed that his creative process can also take a "whole year."
"I spend the whole year just thinking about how I'm gonna execute a new sound," Lamar told Keem during the i-D sitdown. "I can't do the same thing over and over. I need something to get me excited."
Lamar has seemingly always taken his creative process seriously. The rapper even decided to bow out of a performance at the 91st Academy Awards to focus on his music, despite having an Oscar-nominated song. The show's producer revealed to USA Today that Lamar decided not to perform his hit song, "All The Stars," because he was "in a creative place that is different than what the needs are for the show." Lamar would remain in his "creative place" for another three years. 
Kendrick Lamar is selective about his musical decisions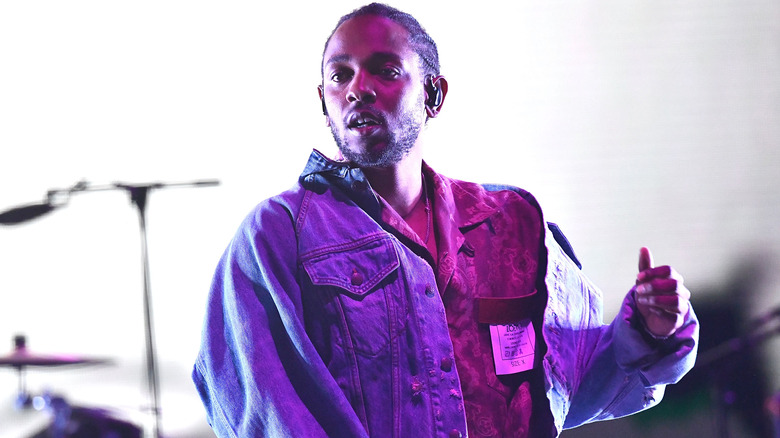 Scott Dudelson/Getty Images
For those listening to "Mr. Morale and the Big Steppers" (or any Kendrick Lamar album for that matter), there's probably one thing you've noticed: an intricate sense of detail in his music. That's no coincidence, either. In fact, that's completely by design.
In a 2017 interview with Variety, Lamar opened up about his creative process and revealed how hands-on he is. "For me, prior to me recording, it's 70% me just formulating ideas in my mind and 30% just collecting sounds and making sounds, prior to me actually getting in the studio," he revealed. The Compton-native also noted he takes listener perception into account, while not relying on producers to just hand him beats. He also added that his "greatest knack is for taking cohesive ideas and putting them on wax," but that process "starts with me first, with my thoughts."
His sophisticated process is audible in "The Heart Part 5" — which preceded the release of "Mr. Morale and the Big Steppers." Known for his stylistic flourishes (2011's "A.D.H.D." features a lyrical interpolation from his verse on Ab-Soul's "ILLuminate"), Lamar samples Marvin Gaye's hit single, "I Want You" in the song's chorus. It's all in the details!