The Real Reason Stassi Schroeder Got Married In Italy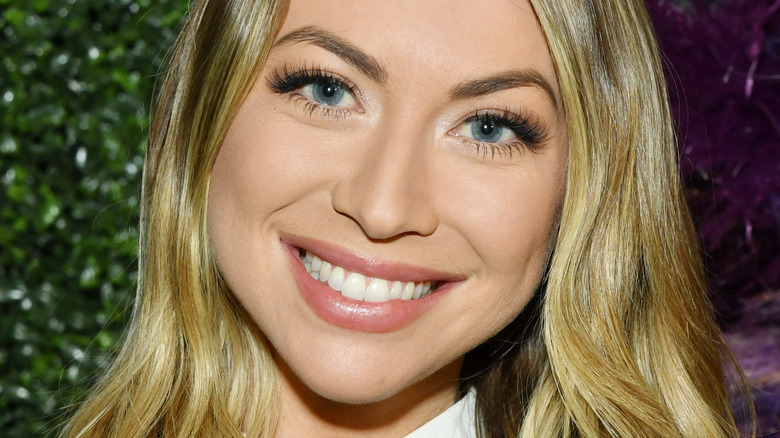 Amy Sussman/Getty Images
Here comes the bride... again! On Thursday, May 12, Stassi Schroeder and her husband Beau Clark tied the knot for the second time. However, this time, their wedding was in Rome — where they originally planned to marry in 2020.
The past two years have been a rollercoaster for the New York Times best-selling author. Amid the COVID-19 pandemic, Schroeder was subsequently fired from Bravo's "Vanderpump Rules." At the time, news broke that Schroeder, alongside VPR castmate Kristen Doute, had falsely reported cast member Faith Stowers to the police, per Variety. Following the news, Schroeder issued an apology, saying what she did to Faith was wrong. "I apologize and I do not expect forgiveness. I am going to continue to look closer at myself and my actions," she said.
During that time, sources revealed that her then-fiancé Beau Clark had "been her rock," during the scandal, per Us Weekly. "She's been grateful to have his support," the sources continued. And, while the two had yet to be married at that time, they were in it together for better or for worse, even if that meant Schroeder losing a main point of income and postponing their destination wedding — a wedding destination that had a deeper meaning than many thought.
Stassi Schroeder and Beau Clark chose to marry in Italy for family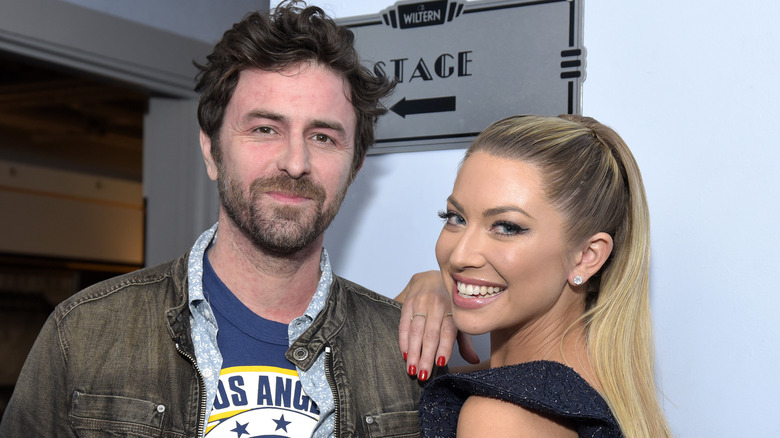 Michael Tullberg/Getty Images
Jetting off to a lavish Italian wedding was always the plan for Stassi Schroeder and her husband Beau Clark.
Back in 2019, Clark proposed to Schroeder during an intimate moment at a graveyard. Speaking with Bravo at the time, Schroeder gushed that the proposal was simply perfect. "This literally couldn't be more romantic," she said, adding, "I am royalty right now, I am so happy," before the two shared a kiss. But, while the pair was on cloud nine following the engagement and planning their wedding, their plans were quickly put on hold by the COVID-19 pandemic.
The two had planned to tie the knot a year after their engagement, in October 2020, in Rome, Italy. But getting in married in Italy was less about the breath-taking locations — which it does have — and more about honoring Clark's family. On "Watch What Happens Live with Andy Cohen: @ Home," Clark and Schroeder revealed the reasoning behind their destination wedding. As a child, Clark lived in Italy, and some of his family still lives there. Schroeder on the other hand had wanted her wedding in Europe — which she revealed on her now-deleted podcast — and knowing Clark's family was there, Italy seemed like a perfect fit, according to Bravo. But when COVID-19 hit, instead of canceling, the pair chose to honor Clark's family and hold a second wedding in Italy, when it was safe to do so.
Why did Stassi Schroeder and Beau Clark get married twice?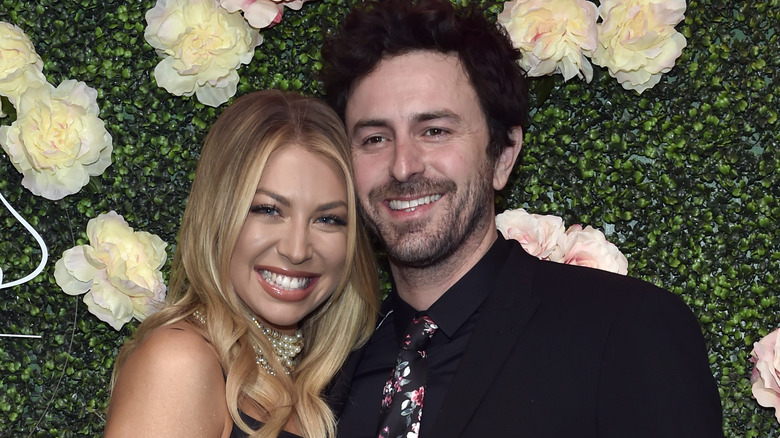 David Becker/Getty Images
As if the COVID-19 pandemic and being fired from her role on "Vanderpump Rules" wasn't enough for these two in 2020, Stassi Schroeder and Beau Clark announced they were expecting a baby girl just days after her firing from the Bravo reality show, per Us Weekly. 
As the news came amid the fallout from her ouster, Schroeder kept the announcement short and sweet by saying, "We're expecting a baby girl," alongside a photo of her and Clark. But as the two were unable to fly to Italy for their dream wedding later that year, in September 2020, the two privately wed. Announcing the news a month later, Schroeder posted a video of her and Clark's first kiss as husband and wife. "Today would've been our wedding day. We did it anyway," she said. "Hopefully Italian dream wedding Oct 2021."
Now, as the couple finally celebrates their dream wedding, many fans are wondering why the couple had two weddings. Speaking on "The Morning Toast" podcast in 2022, Schroeder revealed that they held their first wedding because Clark is incredibly traditional. With a baby on the way, Schroeder wanted to honor his traditions and be married before the birth of their baby girl, Hartford. And now, while the dream wedding didn't happen in October 2021 as expected, the pair finally got to share their special day in Italy with not only Clark's family, but their daughter, too.