Why Victoria Beckham Regrets Getting Plastic Surgery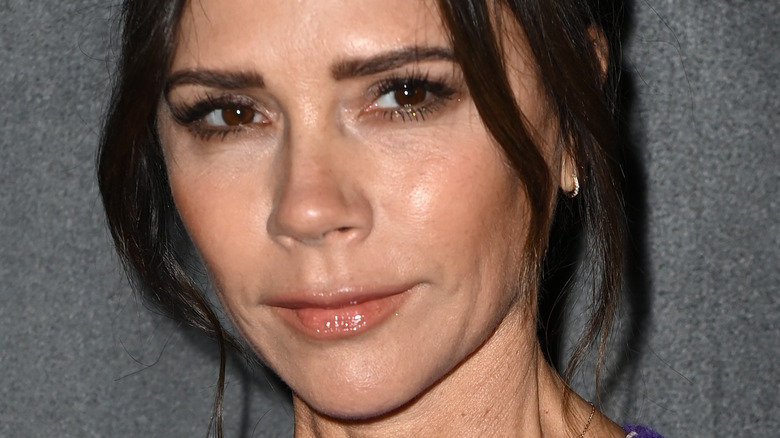 Pascal Le Segretain/Getty Images
Victoria Beckham is one of the most famous women in the world. Having come from one of the best-selling girl groups of all time, marrying soccer star David Beckham, and building her own empire, it's safe to say she's made quite the brand for herself. In fact, the "Say You'll Be There" hitmaker is worth a whopping $450 million, according to Celebrity Net Worth, proving to be a financial giant.
Since saying goodbye to her music career, Victoria has spent a lot of her time working in fashion and beauty. "I've been obsessed with make-up and skincare and wellness for longer than I can remember," she told Harper's Bazaar in 2020. The business mogul went on to explain why she made the decision to launch a makeup line, Victoria Beckham Beauty, in 2019. "I wanted to create a brand of the future ... The other thing that was key was making sure it was very inclusive — whether it's makeup or skincare, this is for every skin type and tone, and for both women and men," Victoria said.
Looking good has played a big part in Victoria's career. Millions around the world fell in love with her Posh Spice image in the 1990s and have continued to follow her career as a style icon. After speculation that she had gone under the knife to change her look, Victoria came clean to the public.
Victoria Beckham denied getting a boob job due to insecurities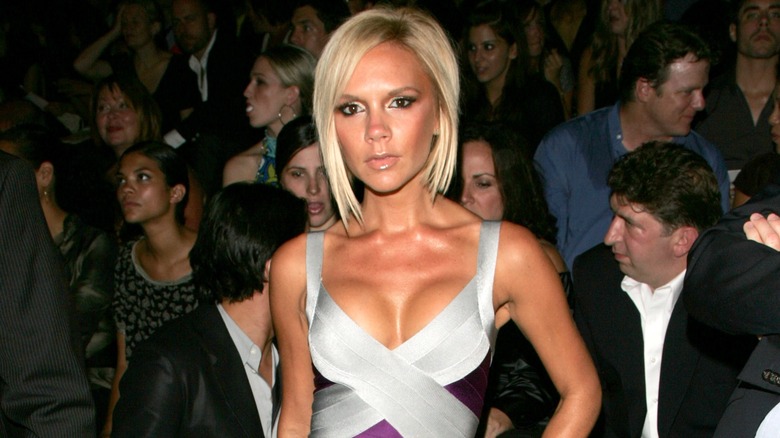 Peter Kramer/Getty Images
After rising to fame as a young pop star in a mini black dress, Victoria Beckham's style and image have evolved. Over the years, fans couldn't help but notice that her breasts changed in size, resulting in the public and press assuming she had gotten a boob job. Celebrity blogger Perez Hilton even told the star that he called her a "robot with really big boobs" during her TV special, "Victoria Beckham: Coming to America," in 2007. This resulted in Beckham showing off her chest to Hilton, insisting, "They're not that big in the flesh."
After years of staying tight-lipped, Beckham came clean in 2019 when writing an open letter to Vogue. After stating she would tell her older self to wear less makeup and embrace her imperfections, Beckham also said she wouldn't choose to "mess" with her breasts either. "All those years I denied it – stupid. A sign of insecurity. Just celebrate what you've got," the "Wannabe" hitmaker wrote.
Despite revealing she previously had surgery, Beckham confused fans when she told "This Morning" (via The Sun) in 2019 that she hadn't thought about having a procedure done. "I haven't been tempted by a cosmetic procedure, but never say never," Beckham shared. With that being said, it appears fans have noticed a drastic change in her appearance since that interview and have something to say.
Fans aren't in love with Victoria Beckham's new image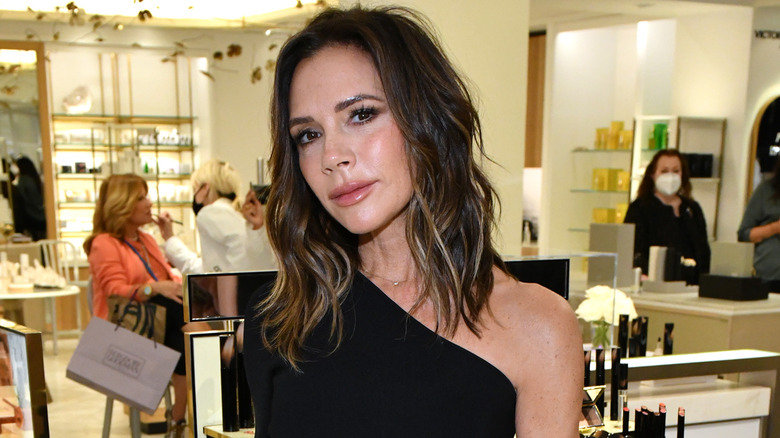 Craig Barritt/Getty Images
Victoria Beckham has continued to grace our television screens. After all, she is still a boss businesswoman in demand. In 2021, she appeared on a number of chat shows, including "The Tonight Show Starring Jimmy Fallon" and "Good Morning America." One thing fans couldn't help but notice during this time was a change in her image. Even though Beckham hasn't opened up about any new procedures she may have had done, many have assumed she has filled her face with botox and undergone lip fillers.
"tf happened to victoria beckham's face?" one user tweeted in October 2021. "Victoria Beckham on GMA is freaking me out. She only moves her eye lids and lips when speaking...it's so unnatural and distracting. The botox/filler game can work for pics, but wow it's not good for life things," another person shared, adding a GIF of a disgusted face. "She most def had something done to her mouth!" a third user insisted. Either way, you're still fabulous to us, Posh Spice!