Cake Boss Buddy Valastro Is Friends With These RHONJ Stars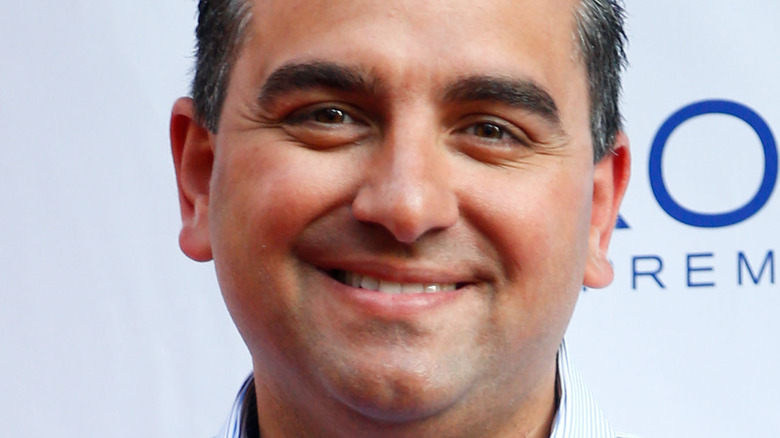 Debby Wong/Shutterstock
Buddy Valastro is one of the biggest food-related reality stars in New Jersey. For eight years, the Italian-American baker helmed "Cake Boss," a reality show based at his family's Hoboken bakery, Carlo's Bake Shop. The hit TLC show served up a slew of spinoffs, including "Next Great Baker," Kitchen Boss," and "Bake It Like Buddy," per IMDb.
Buddy became a household name thanks to the success of "Cake Boss," which also meant he scored celebrity clients for his coveted cakes. In September 2021, the star revealed that he was hired to create an elaborate cake for supermodel Gigi Hadid's 1-year-old daughter, Khai, according to Us Weekly.
In 2019, Buddy also whipped up a dessert for a "Real Housewives of New Jersey" star — and you can bet it wasn't sprinkle cookies. The celebrity baker created a custom party cake for a "RHONJ" star's husband's book launch, per BravoTV.com, but this wasn't just a business transaction. Turns out, Buddy and his wife Lisa Valastro are actually close friends with the couple from the Jersey-based Bravo series.
Buddy Valastro is neighbors with the Gorgas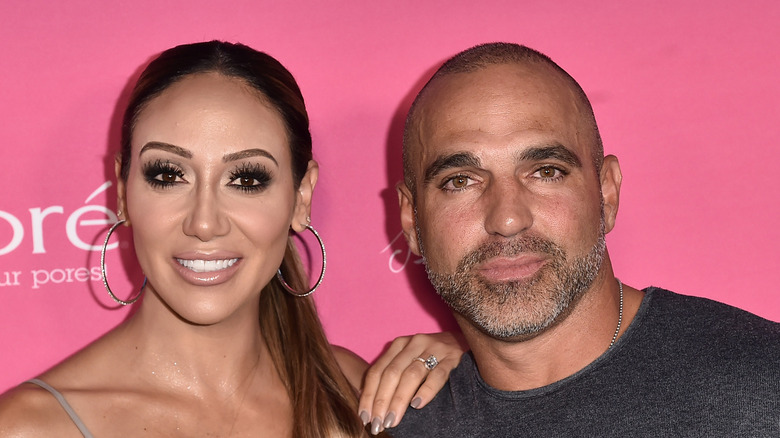 Steven Ferdman/Getty Images
Buddy Valastro counts "Real Housewives of New Jersey" veterans Melissa and Joe Gorga as close friends. In 2019, the reality TV baker told Us Weekly that the Gorgas are one of him and his wife's go-to couples. They started out as neighbors with kids the same age — both pairs have four kids each — and it evolved into a true friendship.
"They're great people. They're our neighbors, we live on the same block," Buddy said of the Gorgas. "So, our kids are close together in age, and they play together." And they're travel buddies, too. The two families once went on vacation to Disney World together, a plan they cooked up when the Gorgas were at the Valastro's house for dinner one night, Buddy told the outlet.
The foursome's friendship has been going strong since at least 2015, when Melissa posed for an Instagram photo in front of Carlo's Bake Shop and captioned it with, "So great hanging with my neighbors today @buddyvalastro @lisavalastro4 They sent me home with all this dessert!! Cake anyone?!" And in 2018, the two couples posed in a swimming pool in Sea Bright, New Jersey. "Good times with great friends!!" Melissa captioned an Instagram post, in which she tagged the Valastros.
Buddy Valastro gave Joe and Melissa Gorga business advice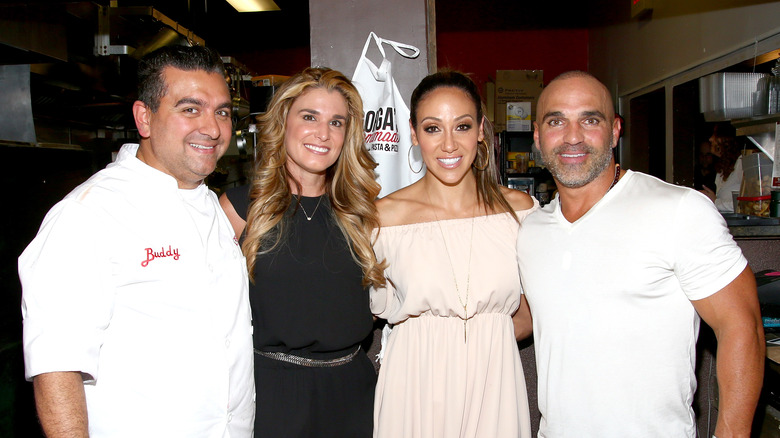 Paul Zimmerman/Getty Images
Buddy Valastro is a savvy businessman with more than a dozen bakery locations all over the country. So when his friend Joe Gorga decided to open a pizza shop, he gave him some business advice. In an interview with Radar Online, Buddy revealed that Joe and his famous sister Teresa Giudice were grieving the death of their mother, Antonia, which spawned Joe's idea to open a family restaurant to keep his mother's "memory alive." "I told him do it from the heart," Buddy revealed of his advice to his friend. "Keep your mom's tradition alive. I went there to support him."
In May 2017, Joe, his wife Melissa, and his sister Teresa opened Gorga's Homemade Pasta & Pizza in East Hanover, New Jersey (via Yelp). The restaurant featured menu items inspired by the Gorgas' Italian mom's cooking, but unlike his "Cake Boss" bestie, Joe wasn't a successful restaurant "boss." The business struggled and it was abruptly closed in 2018. "We're not restaurant people." Joe admitted to Us Weekly in 2020. "It's a whole different world."