The Real Reason Naomi Judd Changed Her Name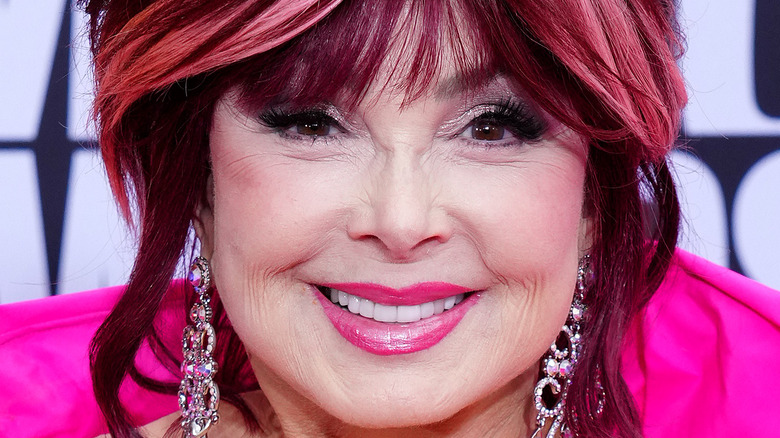 Jeff Kravitz/Getty Images
On April 30, 2022, country singer Naomi Judd passed away at the age of 76 and has since left a huge hole in the hearts of her family, friends, and of course, her fans. Her daughters, Ashley Judd and Wynonna Judd, shared a statement on social media, which read, "Today we sisters experienced a tragedy. We lost our beautiful mother to the disease of mental illness. We are shattered. We are navigating profound grief and know that as we loved her, she was loved by her public. We are in unknown territory." 
Though Naomi's struggle with her mental health has been openly shared by the singer over the years, per NBC, Ashley opened up about the intensity of her mother's internal battles soon after her death. In an interview with "Good Morning America," Ashley admitted that her mother's mental state had gotten so bad that she couldn't make it to her induction into the Country Music Hall of Fame only one day later. "My mother, our mother, couldn't hang on until she was inducted into the Hall of Fame by her peers. I mean, that is the level of catastrophe of what was going on inside of her. Because the barrier in between the regard in which they held her couldn't penetrate into her heart. And the lie that the disease told her was so convincing."
While a lot of people are left contemplating Naomi's struggles, fans are learning more about the late singer's life, which includes her significant and meaningful name change. 
If you or someone you know is struggling with mental health, please contact the Crisis Text Line by texting HOME to 741741, call the National Alliance on Mental Illness helpline at 1-800-950-NAMI (6264), or visit the National Institute of Mental Health website.
Naomi Judd changed her name for a spiritual reason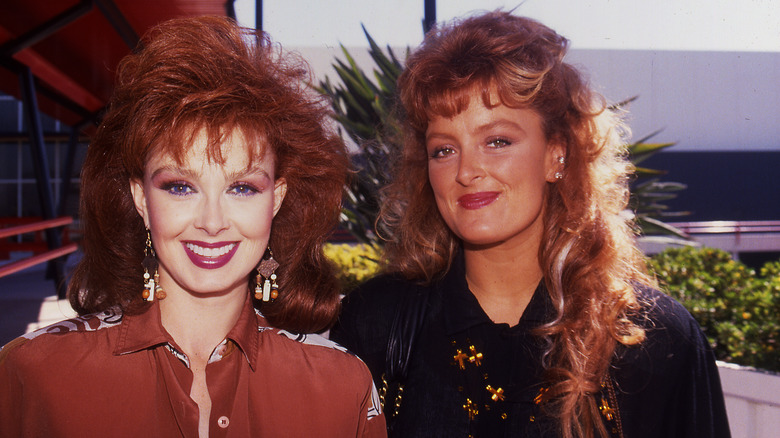 Vicki L. Miller/Shutterstock
While the world might have known and loved her as Naomi Judd, half of the singing duo The Judds alongside Wynonna Judd, that wasn't the country star's given birth name. As a matter of fact, she was born Diana Ellen Judd but changed her first name to Naomi shortly after she began her singing career. 
According to Taste of Country, Naomi said that she simply didn't feel like her given first name emulated "her own spiritual, rural Kentucky conception of her true heritage." Apparently, she took to the Holy Bible for some biblical name-changing inspiration and realized that there were a lot of figures named Naomi whom she shared similar experiences. In the book "The Judds: A Biography," written by Bob Millard, he wrote, "The choice of Naomi for her new name was prophetic for Diana, for the Bible story tells of the Hebrew woman Naomi continuing her travels in search of a home in her former homeland and eventually leaving one of the daughter figures behind before finding her reward thanks to the other girl." 
However, this isn't the only time the chart-topping star made bold decisions when it came to her name. In fact, one of her daughters made a similar decision right along with her.
Naomi Judd wasn't a fan of her first husband's last name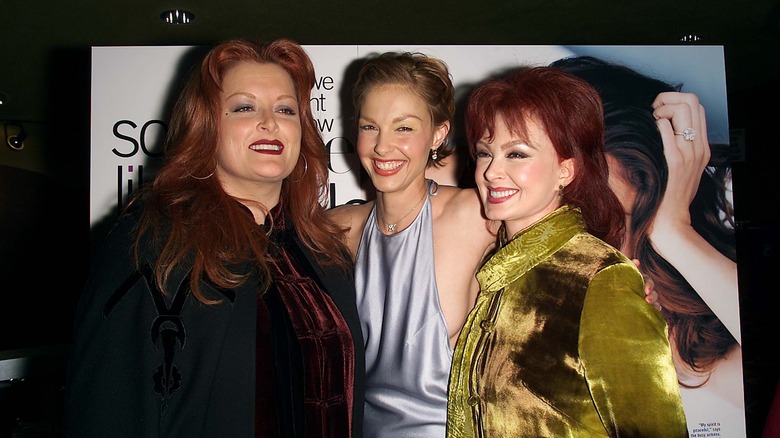 Evan Agostini/Getty Images
During the same time that Naomi Judd had changed her first name from Diana to Naomi, her daughter Wynonna Judd had also changed her name. Wynonna was born Christina Claire Ciminella, but decided that "Wynonna" — inspired by a line in the song "Route 66" — would be a better fit for her. Her birth last name came from Naomi's first husband Michael Ciminella. Naomi gave Wynonna the name even though he wasn't her birth father. Though, Naomi changed it to Judd after the pair divorced in 1972 when Wynonna was 8 years old. 
Though Naomi was briefly a Ciminella during her first marriage, she quickly changed it back to Judd for a simple, yet practical, reason: Apparently everyone had trouble either saying or spelling her ex-husband's last name. According to Bob Millard's "The Judds: A Biography," per Taste of Country, "If I called for pizza or dry cleaning, they'd put it under S or Z. I was having a time with this long name. Whatever I did, it gave me troubles." Naomi also said she never really felt like a "true Ciminella," and even said per Millard's book, "Ciminella was so Italian, and it always sounded like that disease salmonella."
Regardless if she was Diana or Naomi, or Judd or Ciminella, it's safe to say that the world loved her anyhow.