Brandy Has Blunt Words For Jack Harlow Amid Controversy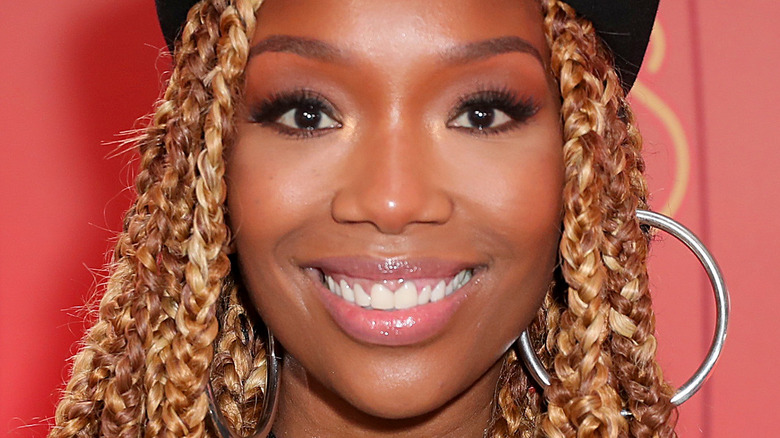 Leon Bennett/sta 2020/Getty Images
Growing up in the '90s or 2000s, it would have been pretty hard to avoid megastar Brandy. The "Full Moon" hitmaker first rose to fame as both a teen singer and actor, starring as Moesha in the show of the same name while releasing huge hits "I Wanna Be Down" and "The Boy Is Mine."
Musical talent obviously runs in the family, as her younger brother, Ray J, also hit it big. In 2001, the pair even collaborated on a cover of Phil Collins' song "Another Day In Paradise." During a televised interview on "The Tamron Hall Show" in 2020, the pair opened up about their close bond. After Brandy opened up about her struggles behind the scenes, Ray J expressed how he felt about his big sister sharing her story with the world. "I think that sometimes when you tap into your real story and you let people know what you're going through, you start to realize that a lot of other people are going through something very similar," he said. "Sometimes your journey can help their journey and vice versa. I commend you B, I'm proud of you. The album is some of your best work ever." Brandy referred to Ray J as her "best friend" and stated she supports him in "everything that he does."
Despite being known to the public as siblings for many years, rising star Jack Harlow had absolutely no clue they were related. In return, Brandy had something to say about it.
Nobody ever told Jack Harlow that Brandy and Ray J were siblings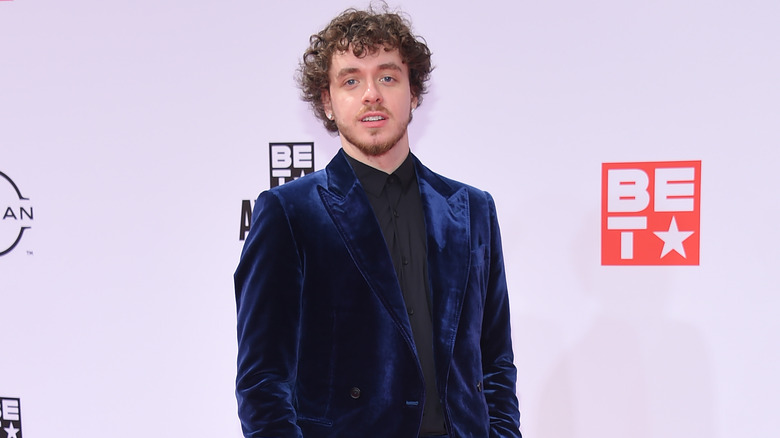 DFree/Shutterstock
During an interview on radio station HO7 97, rapper Jack Harlow was asked to take part in a game where he had to guess who the artist playing was. Sounds pretty simple, right? Well, when the intro to Brandy's song "Angel In Disguise" played, Harlow initially guess it might be one of her peers, Aaliyah. After having no luck, he was given some clues. Once told her brother had a sex tape with Kim Kardashian, Harlow figured out they were referring to Ray J. However, he still couldn't suss out who the soulful singer on the track was, asking, "Who's Ray J's sister?" After being informed it was Brandy, the "First Class" chart-topper said, "Ray J and Brandy are siblings? Nobody's ever told me that in my life."
Unsurprisingly, the clip went viral, and Miss Brandy herself had something to say about it. After seeing one of her fan pages tweet the video, Brandy chose to reply. "I will murk this dude in rap at 43 on his own beats and then sing is ass to sleep," she tweeted, adding the spade emoji. However, soon after, Brandy made sure to inform her 3.2 million Twitter followers that she was just joking, writing, "See, I can have a little fun too. hehe...all love" with numerous red heart emoji.