What's The Real Meaning Of First Class By Jack Harlow? Here's What We Think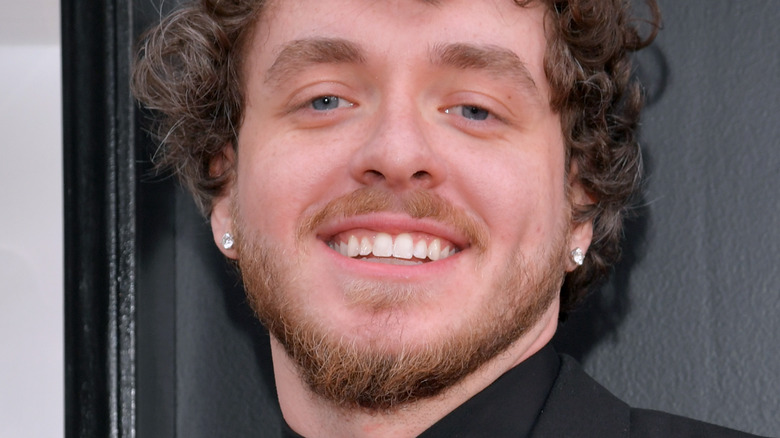 Lester Cohen/Getty Images
Although Jack Harlow has been releasing music since 2016, it wasn't until the viral success of his 2020 song "WHATS POPPIN" that his career began to skyrocket. Then, his 2021 collaboration with rapper Lil Nas X on "Industry Baby" solidified him as a hitmaker on the Billboard Hot 100. If you're on any social media platform, especially TikTok, it's hard to avoid Harlow's catchy beats and infectious lyrics. "My songs are very intimate, and a lot of my fans say they feel like they're having a conversation with me," Harlow told Variety in 2021.
So when Harlow dropped a sneak peek into the first single for his upcoming album, "Come Home the Kids Miss You," the song went absolutely viral even before it was officially released. As of this writing, the teaser has over 5.6 million views on Instagram and a whopping 64 million views on TikTok! Now that the song "First Class" was finally released on April 8, let's take a look at the lyrics and see what all the hype is about.
Jack Harlow is living the 'Glamorous' life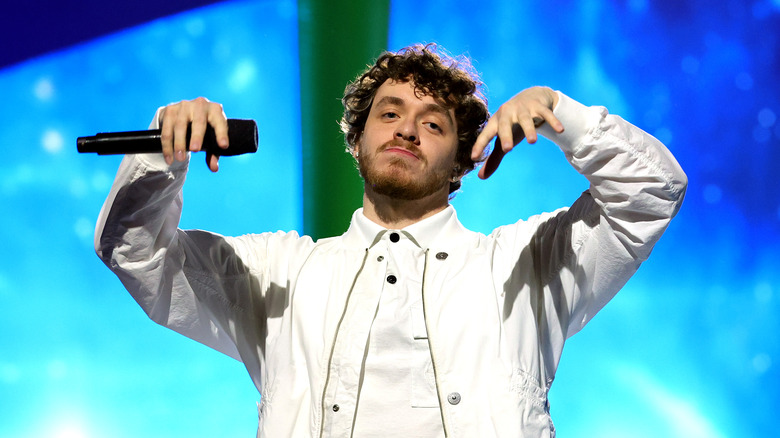 Rich Fury/Getty Images
What initially made "First Class" go viral was Jack Harlow's masterful sampling of Fergie's 2006 song "Glamorous." In the chorus for "First Class," Harlow plays off of Fergie's iconic spelling of the word. Like a cat and mouse, Harlow raps alongside the Fergie sample: "I been a [G] / Throw up the [L] / Sex in the [A.M.] / uh-huh (O-R-O-U-S, yeah)."
Although Harlow's fame is relatively new, he ensures that he has always been a "G," a.k.a. gangster. The rapper goes back to his roots by throwing up the "L," which stands for his hometown of Louisville, Kentucky. Then, well, "A.M." represents the morning, so that should be pretty self-explanatory.
The chorus continues, "And I can put you in [First class, up in the sky]." And he sure can; Harlow's estimated net worth is valued at $4 million! Since he has been a very busy man traveling around the world performing concerts, he would definitely need to fly out his honey to keep him company on the road. It was long suspected that Harlow and TikTok star Addison Rae were dating, but as of now, the ladies' man has been secretive about exactly who he is romantically involved with.
Success comes at a price for Jack Harlow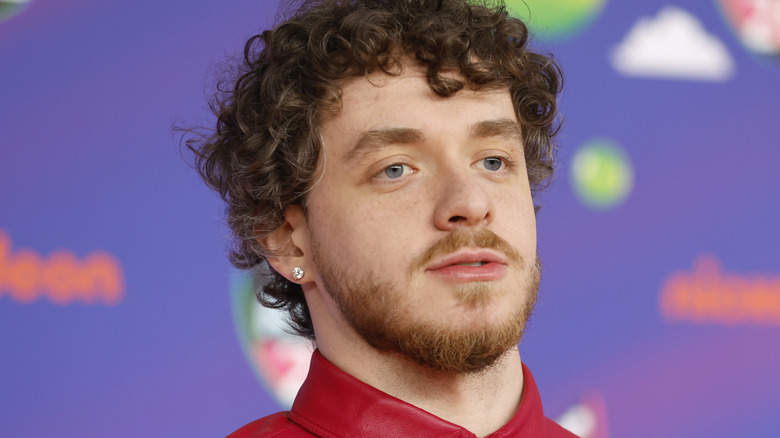 Frazer Harrison/Getty Images
Although his success has brought him fame and money, Jack Harlow can't help but think about the ways his life has changed. Later in the song, Harlow raps: "This lifestyle don't got many downsides / 'Cept for the lack of time I get 'round my / Family, makin' sure they never downsize."
Harlow's family, especially his mother, have been supportive of his rap career since a young age. In an interview with Louisville, Harlow revealed that his mother played him Eminem's songs while he was in the womb. He also said that at age 12 his mother encouraged him to use the classic trick of spending 10,000 hours to perfect his rapping. Well, all of his hard work paid off, and as of this writing, Harlow has over 47 million monthly listeners on Spotify. In the next line of "First Class," he says: "I got visions of my mom sayin', 'Wait, this house mine?'"
With Harlow's highly anticipated album coming out on May 6, he just may be able to achieve this dream!