The Truth About Addison Rae And Jack Harlow's Dating Rumors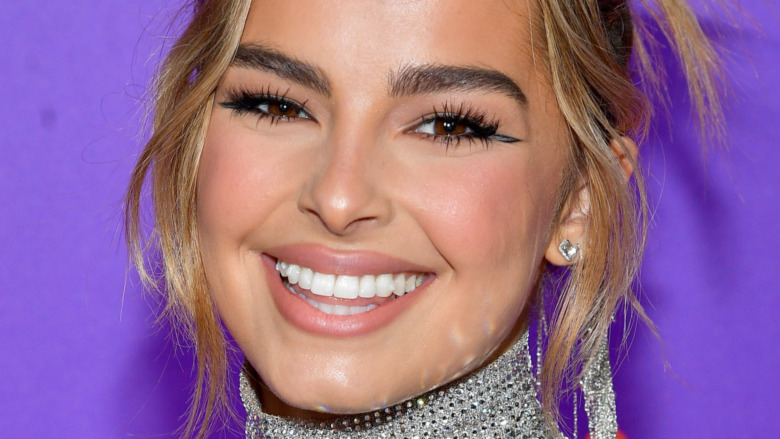 Matt Winkelmeyer/kca2021/Getty Images
If you love scrolling through TikTok, you've definitely come across Addison Rae. Rae is one of the most successful stars on the social media platform with more than 70 million fans. Before she became an internet phenom, the "Obsessed" singer was an average teenage girl who danced in her free time and downloaded the app as a hobby.
Once her following started to increase, Rae knew she had to leave Louisiana State University and pursue her TikTok dreams full time in Los Angeles, per Bustle. Amid her rise to fame, she had the full support of her family, especially her mom. "My reaction was probably nothing of the norm and probably not what most would consider as logical," Rae's mom, Sheri Easterling, told Bustle. "I actually encouraged it ... I was once a young girl myself with a dream and so I just wanted to [give her the opportunities] I wished I had growing up." 
These days, you can't deny Rae's superstar status. She's struck up a friendship with Kourtney Kardashian and even has her own beauty line. Needless to say, there are also certainly pitfalls when it comes to fame, including constant rumors surrounding celebs' love lives. While, at this point, the TikTok star hasn't been in the spotlight too long, her personal life has already drummed up quite a bit of buzz. 
Here's what you need to know about Rae and Jack Harlow's dating rumors.
Addison Rae opens up about her love life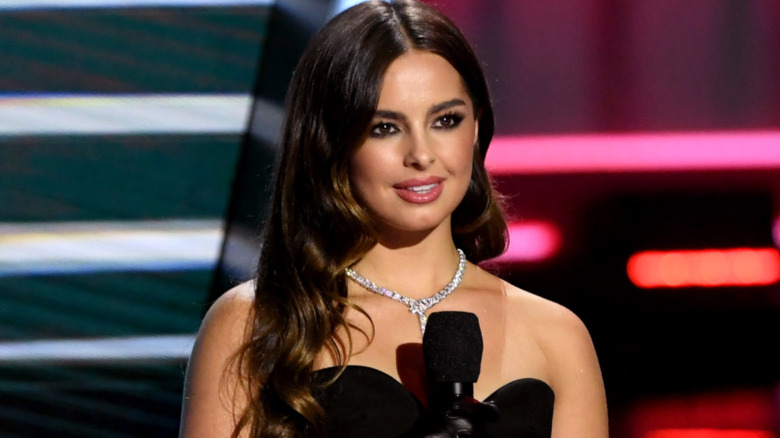 Kevin Winter/Getty Images
When Addison Rae isn't showing off her dance moves on TikTok, she's making headlines for her dating life. Some linked the social media star to rapper Jack Harlow after they were spotted at the Triller Fight Club boxing match on April 18, 2021, per People. However, she quickly put a stop to rumors, tweeting, "I'm single."
Her ex-boyfriend Bryce Hall did not seem to react well to the rumors, taking to Twitter to write: "im about to explode man." He added, "f**king me, telling me u love me then sneaking around w/ someone else ... that f**kin hurts." He later wrote, "i feel like such an idiot." That's one way to express your feelings!
Rae and Hall called it quits on their relationship in March 2021, per People. In April 2021, she talked about her love life on The Morning Mash Up on SiriusXM Hits 1 (via Entertainment Tonight), saying, "Right now is my time to focus on me and I've kind of really just taken control of that and realize that, you know, you can only get presented opportunities for so long and then they kind of go away."
She continued, "And when you're in a relationship, especially like a romantic one, I'm very guilty of, you know, putting a lot into that and loving that." It seems these days, Rae is putting her professional life ahead of her personal life, and there's certainly nothing wrong with that.