Jack Harlow's Net Worth: How Much Is The Singer Really Worth?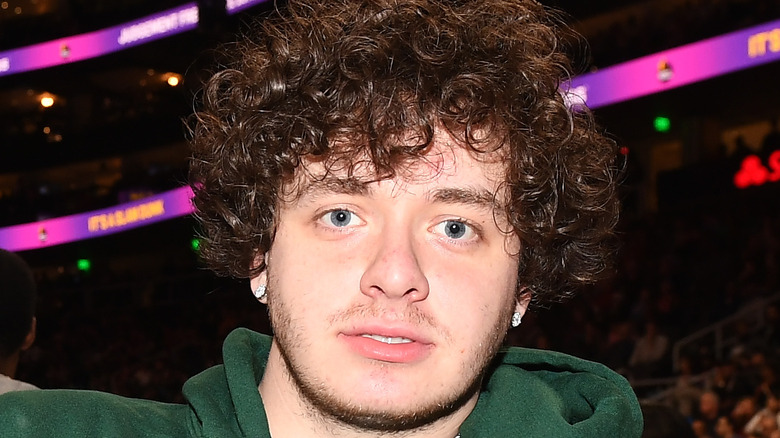 Paras Griffin/Getty Images
Kentucky native and budding rapper Jack Harlow first burst onto the scene in January 2020 with the instant hit, "What's Poppin." Since then, his star power has only continued to grow. But alas, Harlow's meteoric rise to fame has been met with a fair share of scandal. 
As reported by TMZ, the young hip-hop artist found himself in the midst of a fatal shooting while partying at a nightclub in his home state. In the exclusively obtained video, the young rapper is seen running for cover as shots rang out. Later, it was reported that Harlow's DJ, Ronnie Luciano, was responsible, per Variety, for the deadly shooting that claimed the life of 37-year-old Kasmira Nash. Following Luciano's indictment, Harlow released a statement wherein he condemned the violence. "My heart is broken by the events that occurred over Derby weekend. My heart breaks for Kasmira, her children, and everyone else touched by this tragic death," he penned to his Instagram story. "Nothing can reverse what happened. Too many lives have been changed forever. My life will remain committed to making Louisville a better place," the rapper vowed. The singer subsequently dropped out of performing at the Preakness Live concert.
One can't help but wonder the kind of impact an event like this might have on Harlow's career ... or his bank account. Keep reading after the jump to learn how much he is worth today.
Jack Harlow is worth this much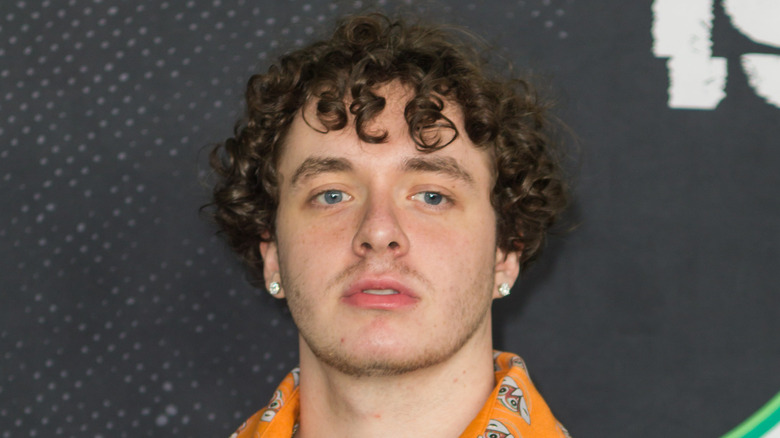 Shutterstock
As reported by Wealthy Gorilla, up-and-coming rapper Jack Harlow is worth an estimated $4 million. But how does the 23-year-old choose to spend the money he makes? 
Harlow's developed a penchant for expensive jewelry, including a set of 14k white gold championship rings purportedly valued at a staggering $110,000, per Hypebeast. But that's not all. It's also reported that Harlow is a sucker for a good pair of shoes. During an interview with HighSnobiety, Harlow confessed to owning quite a few pairs of ... New Balances. Huh! "In Kentucky, New Balance wasn't a popular shoe to wear when I was in high school," Harlow explained. "I wanted to rock something other kids weren't wearing and the comfort of the shoe was always there. I always liked how simple the logo was and it just felt iconic to me. I wore them so much that people started to associate the brand with me," he continued. He owns, per the outlet, 40 to 50 pairs. And the famous footwear company opted to make him an official spokesperson for the brand — which can only mean one thing: even more "moolah" for Harlow. And probably more New Balances! 
"In first grade, I was writing personal narratives and persuasive letters," Harlow told GQ in 2020. "That's when I knew I enjoyed words. ... I don't know if [credibility] is a requirement to have success, but it's important to me."