Sam Asghari Reveals Major Plans With Britney Spears After Devastating Loss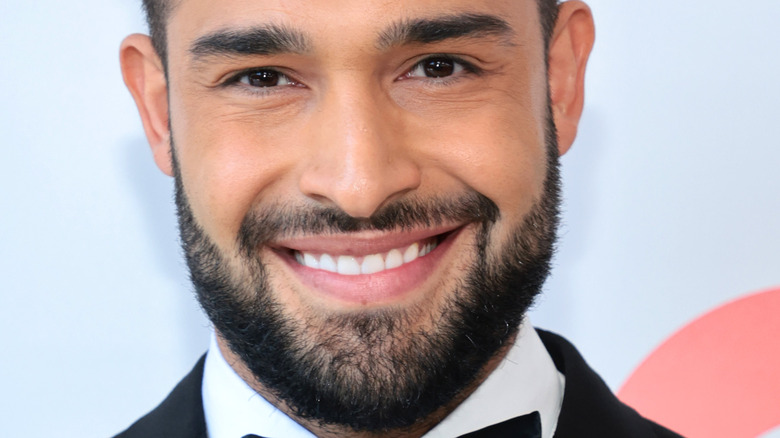 Jamie Mccarthy/Getty Images
Britney Spears and Sam Asghari are one of Hollywood's most beloved couples. The pop superstar and her model-actor fiancé often post their life together on social media. On April 11, Spears shared major news with her 41.2 million followers. The singer shared an image of a pink cup and saucer between flowers. In one of her signature diary-style Instagram captions, Spears described what she first thought was a little weight gain after a luxurious Maui vacation. "I got a pregnancy test ... and uhhhhh well ... I am having a baby ... 4 days later I got a little more food pregnant," she told fans.
The "Stronger" singer shared a few other photos in the days after her big announcement, including a throwback pregnancy photo from when she was carrying one of her sons. Sadly, on May 15, Spears and Asghari took to Instagram in a joint post to give their supporters a tragic update. "It is with our deepest sadness we have to announce that we have lost our miracle baby early in the pregnancy," they said in the caption. "This is a devastating time for any parent. Perhaps we should have waited to announce until we were further along however we were overly excited to share the good news," they added. They expressed gratitude for their fans' support and requested privacy. The announcement also made it clear they'll continue their pregnancy journey.
Asghari is now sharing how he and Spears are moving forward after this difficult development.
Sam Asghari thanks fans and says he and Britney Spears are moving forward with future plans
Tinseltown/Shutterstock
Sam Asghari and Britney Spears are focused on the future after the devastating miscarriage they announced in May 2022. Days after revealing the news on their Instagram accounts, Asghari posted a story (via Page Six) for their fans. "We have felt your support. We are taking things positively and moving forward with our future," he wrote on May 16. ​​"It's hard but we are not alone. Thank you for respecting our privacy. We will be expanding our family soon." Asghari also added a single red heart to the end of his post.
Spears has remained active on her Instagram account following the news. The pop princess shared one post with a meme of Sarah Jessica Parker as Carrie Bradshaw on "Sex in the City," that read, "I am not in the mood to be with a bunch of people." The singer also included a caption saying, "​​Unfortunately my mood these days ... I honestly hope it doesn't turn into years !!!!" Fans have been coming forward in the comments of her recent posts to offer the Grammy winner and mother of two their support. "It is ok to not feel 100%, you have been through so much. Take care and sending love," one person commented. "Give yourself some time. You've been thru an awful LOT. We love you and we are mourning with you," another chimed in. We wish the pair the best.