Tom Brady Is About To Land In The Hot Seat Like Never Before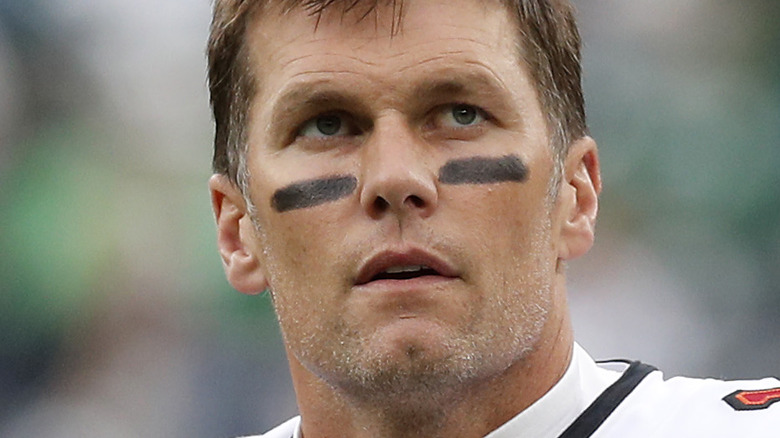 Jim Mcisaac/Getty Images
Tom Brady did not let his career stay on the sidelines for very long. Only 40 days after announcing his retirement from the NFL, the legendary quarterback announced on March 13 that he would once again be suiting up for the Tampa Bay Buccaneers. "These past two months I have realized my place is still on the field and not in the stands. That time will come. But it's not now," he wrote in an Instagram post at the time. Brady's return to the gridiron was not even his most surprising move of 2022.
Nearly two months after Brady declared his return to football, it was revealed that the seven-time Super Bowl champion would be working as a broadcaster for Fox. The network's CEO, Lachlan Murdoch, announced that Fox had inked Brady to a 10-year deal worth a staggering $375 million, per the New York Post. However, the seemingly ageless quarterback would not take up his duties in the booth until after his retirement.
The mammoth TV deal drew the ire of several prognosticators that questioned Fox's decision to drop a dump truck full of money on Brady's doorstep. "They just gave $375 million to somebody who's never said anything interesting," Dan Le Batard said on his "The Dan Le Batard Show with Stugotz" a day after the deal was announced. Not long after, Brady had yet another career move that could see him taking even more heat than before.
The joke's on Tom Brady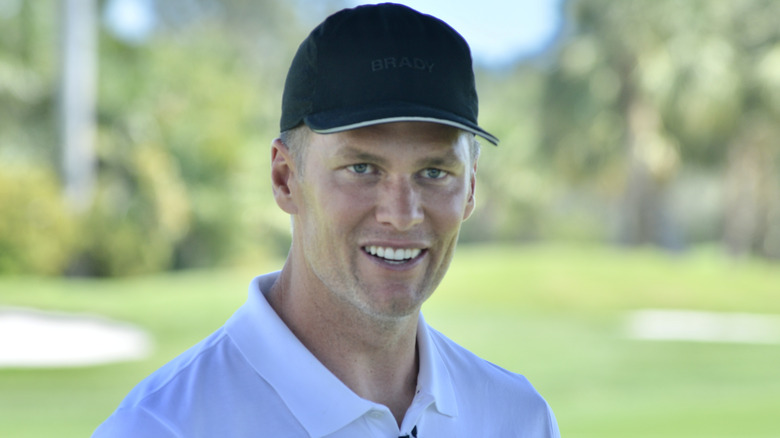 Manny Hernandez/Getty Images
Netflix announced that some famous faces would be getting roasted in their new comedy series "Greatest Roasts of All-Time: GROAT." Of course, Tom Brady was selected as the first roastee. "We can't wait to burn three-time Super Bowl-losing quarterback Tom Brady, who only went back to the NFL in order to delay this roast," Robbie Praw, vice president of Netflix's comedy and stand-up division said in a statement, per People. "No one's better at taking hits and still coming out on top, so we know the roast will be a breeze for Brady," Praw added, mentioning what a "thrill" it was to have the Tampa Bay Buccaneers quarterback onboard. The comedy special would be taped after the NFL season in 2023, but Netflix did not reveal the roster of roasters for the event.
Getting a head start on the roasting, Netflix tweeted about the comedy special while taking a light dig at the New England Patriots icon. "Gisele Bündchen's husband, Tom Brady, will be in the hot seat for Greatest Roasts of All Time, the first in a series of new specials," the streamer wrote.
This won't be the first time that Brady has been jabbed; during the "Roast of Rob Lowe" in 2016, Peyton Manning took a shot at his on-field rival. "You tried to take the air out of my retirement announcement so fast, you can probably get a job as Tom Brady's ball boy," Manning joked, referencing the infamous Deflategate suspension, per NBC Sports.