Tom Brady Reveals What He'll Do After He Finally Retires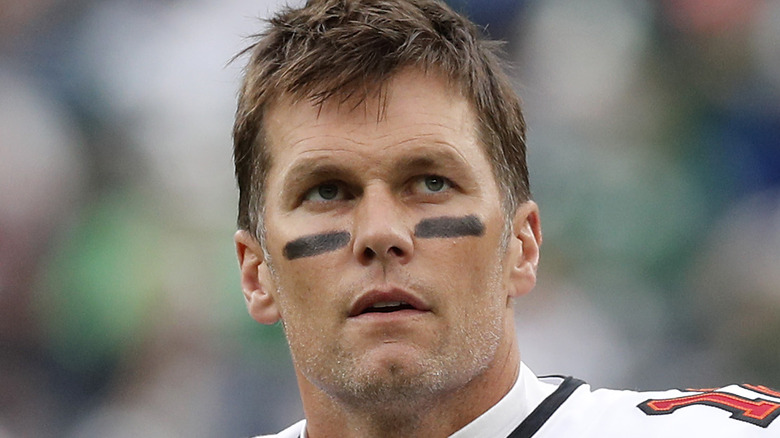 Jim Mcisaac/Getty Images
Tom Brady is one of the brightest stars in the NFL, and he's enjoyed an incredibly impressive career with two organizations — the New England Patriots and the Tampa Bay Buccaneers. The father of three spent most of his playing career up in New England, but in 2020 he decided to make a significant change — signing with the Bucs and presenting himself with another opportunity to make his mark on a different franchise. Brady announced the news in a tweet, while stating that he's "FOREVER A PATRIOT."
In addition to thanking the Patriots organization, fans, and teammates, Brady shared that it was simply time for him to move on. "Although my football journey will take place elsewhere, I appreciate everything that we have achieved and am grateful for our incredible TEAM accomplishments," he wrote. The star won his seventh Super Bowl with the Bucs, and it seems as though he made a great career choice to continue racking up the hardware. 
In February, Brady announced that he would be retiring from the game that made him famous, though it didn't last long. A little over a month later, Brady changed his tune and came out of retirement. "These past two months I've realized my place is still on the field and not in the stands," he tweeted, adding that he would be coming back for his 23rd NFL season. While Brady isn't ready to walk off the field yet, he has a pretty sweet gig lined up for when he does.
Tom Brady will head to TV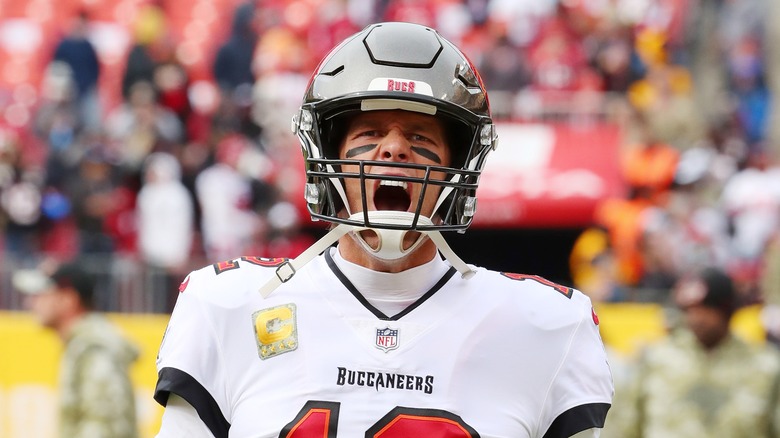 Steve Jacobson/Shutterstock
Tom Brady may not be ready to hang up his cleats just yet, but that hasn't stopped him from thinking about his life after football. Fox CEO Lachlan Murdoch announced that once Brady decides to leave the field, the NFL star will appear on the other side of things, per The Hollywood Reporter. The Tampa Bay Buccaneers quarterback will sit alongside NFL announcer Kevin Burkhardt to provide commentary during games ... when the time is right. "It is entirely up to him when he chooses to retire and move into what will be an exciting television career, that is up to him to make that choice when he sees fit," Murdoch shared on a call on May 10.
Murdoch also revealed that Brady will "serve as an ambassador for us, particularly with respect to client and promotional initiatives." It must be nice for Brady to have a gig lined up when he's ready to officially retire. The football star famously came out of retirement in March, but he had a good reason. In April, Brady told Complex that he opted to return to Tampa for another season with the support of his wife, Gisele Bündchen, and with getting the "W" on the forefront of his mind. "There's only one reason to play for me at this point in my career. And that's to win," he told the outlet.
Now, just one more question remains ahead of the 2022-2023 season: Will Brady get his eighth Super Bowl ring?