The Real Reason Tom Brady Was In Such A Hurry To Announce His Return To The NFL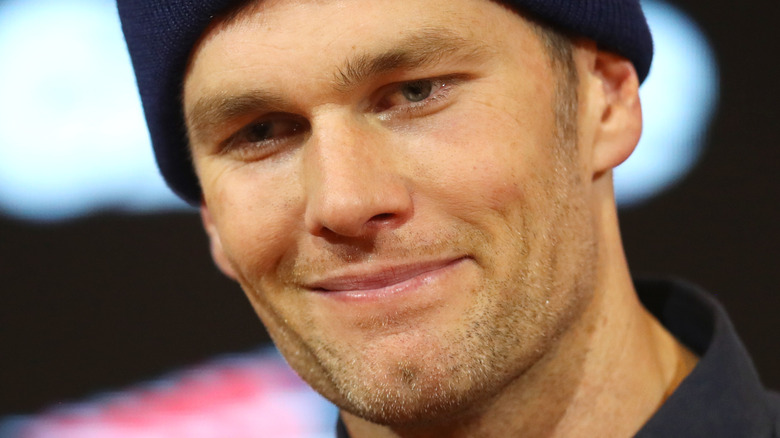 Maddie Meyer/Getty Images
Tom Brady has had a very eventful year in the headlines. After Brady confirmed what everyone suspected about his retirement on February 1, the NFL legend shocked the world by announcing only a few short weeks later that he was un-retiring. Clearly, Brady feels he still has much to offer the NFL because, on March 14, the multi-Super Bowl champ proved that his latest career move has everyone saying the same thing again: You can take the player out of the game, but you can't take the game out of the player. Announcing his return for a 23rd season, Brady tweeted, "These past two months I've realized my place is still on the field and not in the stands. That time will come. But it's not now. I love my teammates, and I love my supportive family. They make it all possible. I'm coming back for my 23rd season in Tampa. Unfinished business LFG."
With that said, there's another report that explains why Brady was in such a rush to announce his comeback to the Tampa Bay Buccaneers. That's because the celebrated quarterback was so eager to do this.
Tom Brady wanted his news to move fast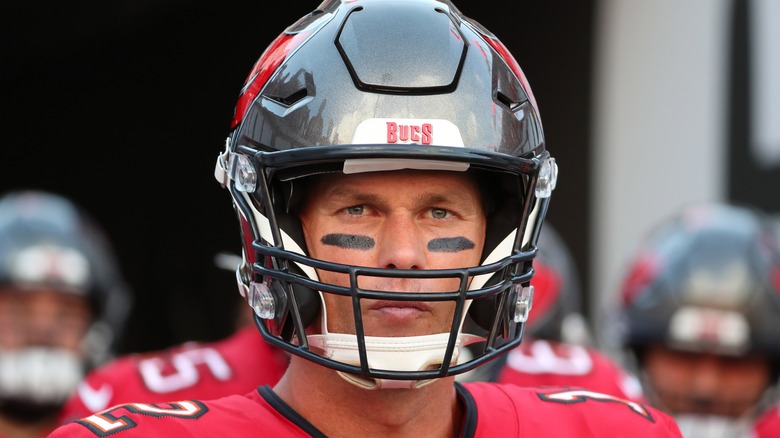 Steve Jacobson/Shutterstock
According to Page Six, you might not want to tell Tom Brady your deepest, darkest secret because there's a good chance that he might not keep it to himself for very long. When Brady made the decision to come back to the NFL, he gave his social media team only 30 minutes to come up with an announcement. That's because he was so eager to get back to work as soon as possible. Speaking to Fox Sports in a new interview, Brady said, "Once I made the decision, I knew I just wanted to get it out and move on to get ready for the season. So, I FaceTimed the guys to let them know I was coming back, and we discussed how best to put it out there."
The team that Brady is referring to are the people who have been running his social media accounts for years over at Shadow Lin. Now, as far as how Brady's wife, model Gisele Bundchen, reacted to all of this, she hasn't said — but she did share her strong reaction to Brady's unretirement by writing on his Instagram account, "Here we go again!" At least Brady knows he'll always have his wife's support on this crazy ride called life!