Valerie Bertinelli Gets Extremely Candid About How She's Doing Amid Tom Vitale Divorce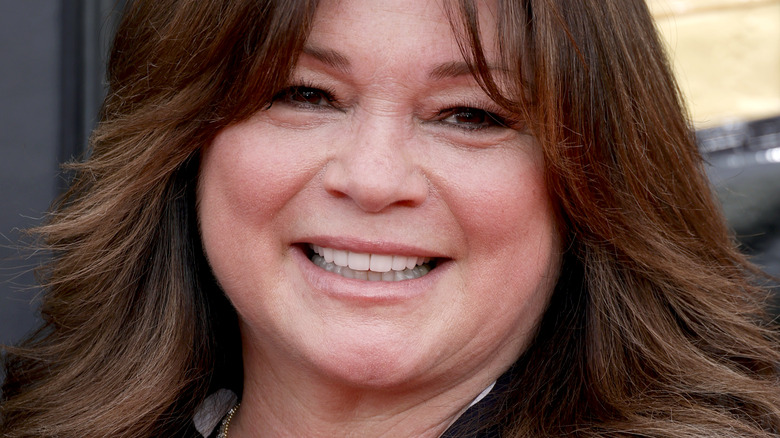 Frazer Harrison/Getty Images
Valerie Bertinelli's marriage to Tom Vitale has come to an end. Per People, the two-time Emmy winner filed for divorce on May 12, citing "irreconcilable differences" as the reason for the end of their union. Documents obtained by Fox News confirmed that the couple is fully bound by a prenup signed back in December 2010 — only a few months before their wedding.
The ill-fated pair got married in January 2011, with the Food Network star admitting that she was prompted to get married because she wanted more with Vitale. "I could have spent the rest of my life with Tom and not be married, but I wanted to call him 'my husband'," she told People in 2011. "I really wanted to share how I feel about Tom with the people I love." 
However, it became obvious that things had gone south between the two when in November 2021, Bertinelli filed for legal separation from her husband. Now, she's opening up about her feelings amidst the entire ordeal.
Valerie Bertinelli has some good and bad days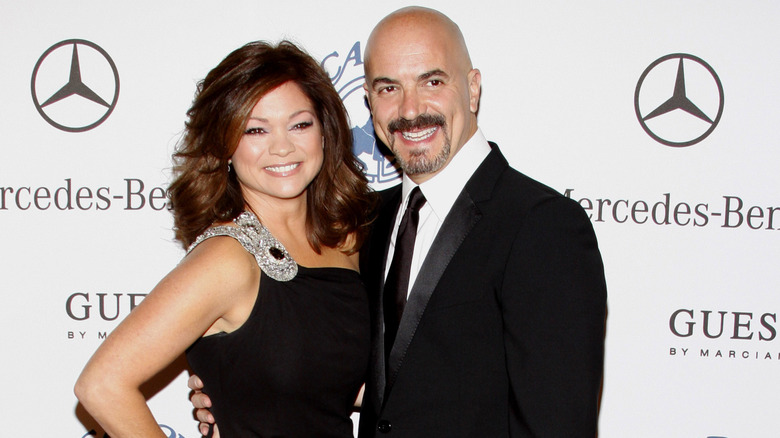 Tinseltown/Shutterstock
Going through a divorce is no doubt a difficult experience and Valerie Bertinelli is apparently having her fair share of tough times. After news of her divorce from Tom Vitale broke, fans took to her social media, sending their love and concern for the "Night Sins" star. In response to a TikTok video she posted on May 12, a user commented on Bertinelli's look, writing: "I'm worried about you ... you seem so distressed and sad."
Bertinelli responded to the comment with a video detailing the emotional rollercoaster she has been dealing with. "I'm just having a bad day," she admitted. "But you know what, sometimes we have bad days and then we get over them, and then there's a good day. So I'm looking forward to the good day." Bertinelli also later shared a TikTok video that she captioned, "Divorce sucks."
Though clearly painful, Bertinelli's divorce from Vitale is not the first she is going through. Bertinelli was previously married to late guitarist Eddie Van Halen, with whom she shared a son, Wolfgang Van Halen. Reflecting on her split from Eddie, Bertinelli revealed the rocker wanted her "to know he messed up [during our marriage]," and that she also "contributed to [their] troubles too and I am also sorry" (via People).