Victoria Beckham Has Bold Words About Shifting Body Norms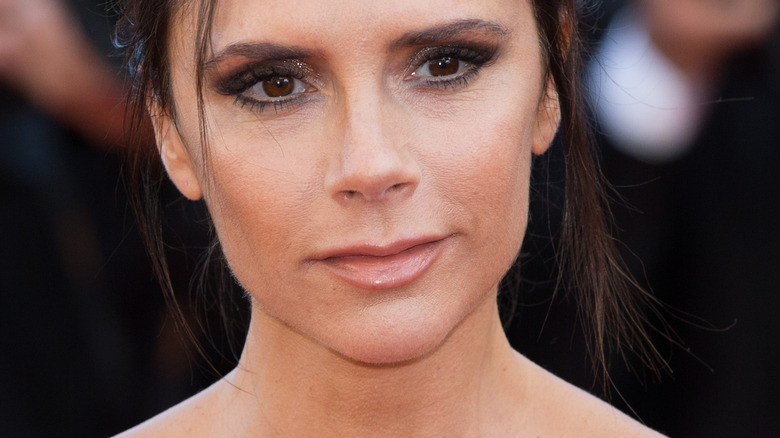 magicinfoto/Shutterstock
Victoria Beckham, known best as Posh in the legendary 90s girl group the Spice Girls, is speaking out about body norms in today's world. In an interview with Grazia, Beckham opened up about the beauty of bodies coming in all shapes and sizes, as well as her personal journey to find happiness while dealing with judgments in the global spotlight. She revealed that she spent some time living in Miami during the pandemic and that the experience really opened her eyes to the new ways women are embracing their bodies.
"There are a lot of really curvy women in Miami, and they really own it, you know?" she told the outlet. "They walk along Miami beach with not a lot of clothes on, and they look fantastic. They show their bodies off with such confidence. I found both their attitude and their style really liberating."
The former Spice Girl also called wanting to be thin an "old-fashioned attitude." This is not the first time Beckham has been open about body image issues. She previously revealed to British Vogue in 2016 that she struggled as a young adult with her self-image and previously thought of herself as "plump." Now, she's achieving her body goals in safe and healthy ways while inspiring others.
Body positivity is evolving and Victoria Beckham approves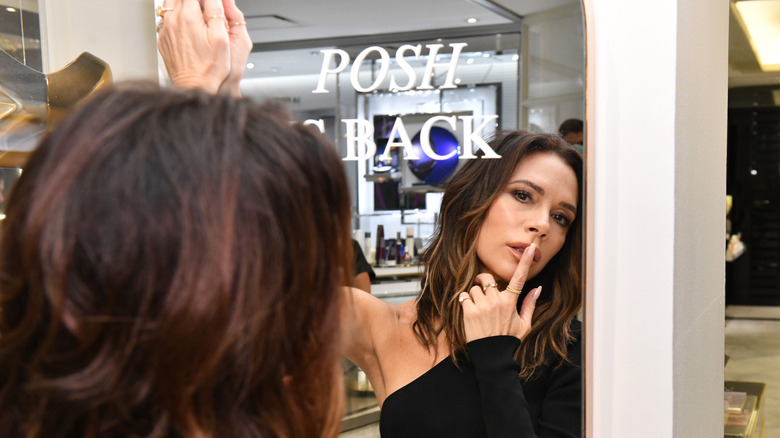 Craig Barritt/Getty Images
In a world that revolves around social media, body image is often a source of insecurity and too often a topic of conversation. Victoria Beckham, someone who is no stranger to being in the public eye, has been open about her personal experience with body positivity and how her perspective on looking and feeling "healthy" has evolved. She got candid during an interview with Grazia about her unfiltered thoughts on the subject.
"It's not about being a certain size. It's about knowing who you are and being happy with who you are. I have found my own balance between wanting to have fun and being disciplined about eating healthily and working out," Beckham explained. "When you're younger you fight against that balance, but through being older I've reached a place where I know what that balance looks like. I just know what works for me."
Victoria has been working out several days a week to achieve the curves of her dreams. According to the Daily Mail, she is lifting weights five to six days a week. She has also been documenting her journey on her Instagram. David Beckham, her football star husband, acts as her workout buddy along with their personal trainer.  As she said to Grazie, "every woman wants a nice, round, curvy bottom, right?"