Cameron Diaz Opens Up About What Life Is Really Like With Her Daughter And Husband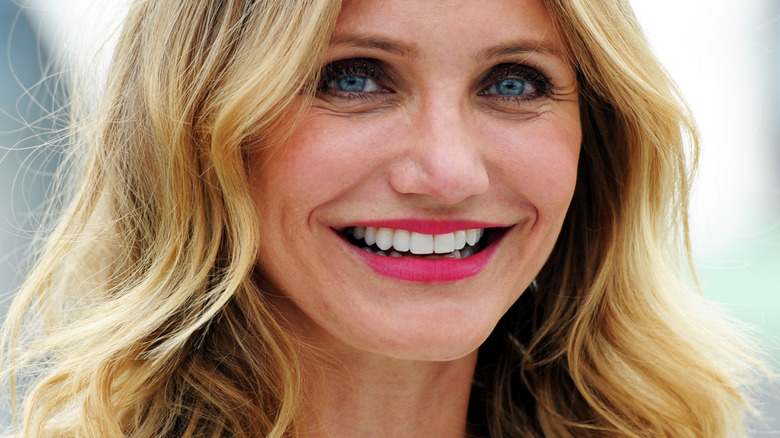 Stuart C. Wilson/Getty Images
Cameron Diaz finds so much joy in being a mother to her 2-year-old daughter, Raddix, but she's not afraid to admit that motherhood can be challenging.
Diaz, who quit acting after 2014's "Annie," became a first-time mom in December 2019 at 47 years old. Diaz and her husband Benji Madden welcomed a child via surrogacy, and she once opened up about how her experience is unique because she had done it later in life. "A lot of people do it the other way around — they get married and have a family in their youth. I'm kind of doing it in the second half of my life," she told Naomi Campbell in her "No Filter" YouTube series. "Having a family when you're young — it's like anything when you're young: You do it," she added. "But when you're my age and you decide to do it, it's a real choice. You really have to work hard for it." And now, she has no choice but to live for as long as she can. "The only pressure for me is like I have to live to be, like 107, you know? So no pressure!" she quipped.
Diaz also said that motherhood had been "most gratifying," and that this chapter in her life "is my sweet spot and my happiest time." Still, it doesn't mean that things don't get rough. In an appearance on "The Kelly Clarkson" show, the "Charlie's Angels" actor got candid about the challenges she faces as a parent.
Cameron Diaz admits to losing patience with 2-year-old daughter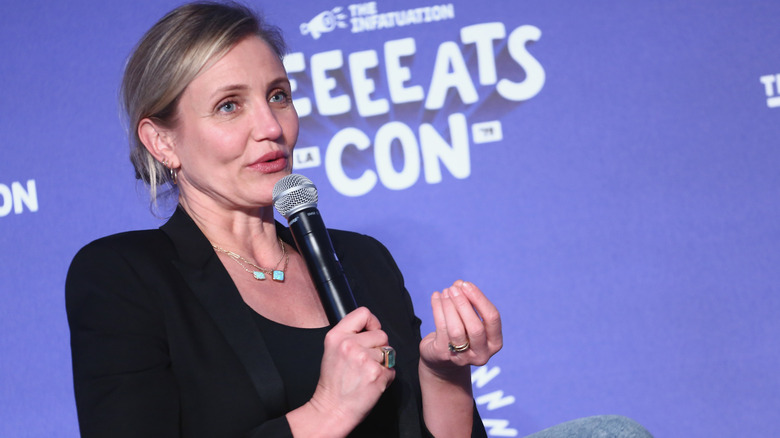 Tommaso Boddi/Getty Images
Cameron Diaz loves being a mom, but she admits she gets stressed out. In an interview on "The Kelly Clarkson Show," the former actor admitted she's lost her cool and underscored the importance of open communication with her child.
"You know what's also really imperative — to repair," she said. "Like if you do blow up, just to repair that and say, 'Oh my God, mommy lost her s***' And, 'I didn't mean to say that to you. If I hurt your feelings or if I upset you, I just want you to know that Mommy's human too.'" Diaz also talked about understanding her daughter's needs. "Did she eat? Is she tired? What time is it? When was the last time she ate? When did she nap? You just kind of start there, and you go, 'What just happened? Is there something she's trying to communicate to me?' "she added. "And I feel like as a parent, my job is to just help her find the words to her emotions, her experience, what she's going through and be able to help her identify that and move through it."
Motherhood can be exhausting, but Dia says she's grateful for her husband, Good Charlotte frontman Benji Madden, to have her back. "He's so good. He's such an amazing father," she said during an Instagram Live in 2020, via Us Weekly. "I'm so lucky he's my baby's daddy. Like, he's so incredible."