Gisele Bündchen Makes Eye-Opening Comments About Parenting With Tom Brady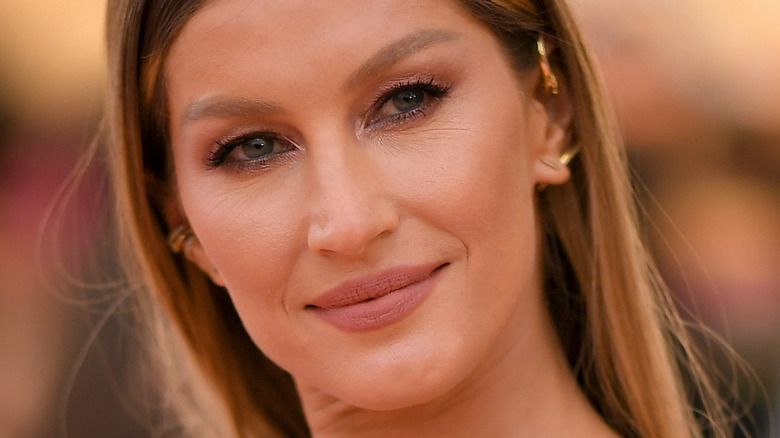 Neilson Barnard/Getty Images
Gisele Bündchen and Tom Brady were thrown into the proverbial parenting fire early in their relationship. The famous couple started dating shortly after the NFL legend had broken up with girlfriend Bridget Moynahan — who is the mother to his son Jack Moynahan. Only months after Bündchen started dating Brady, Moynahan found out she was pregnant. "It was definitely a surprise for both of us," she told Vanity Fair in 2009. "In the beginning you're living this romantic fantasy," the supermodel added. Although, in the end, the pregnancy helped to solidify their relationship. "I think it was a blessing, because otherwise I don't think I would have known what he was made of," Bündchen said.
The couple has two children of their own together, Benjamin Brady and Vivian Brady, plus they've raised Jack together with Moynahan. Fortunately, the two families have remained on good terms while co-parenting. "I have a relationship with these people on a daily basis," the "I, Robot" star told People about her ex and Bündchen in 2011. In spite of the public scrutiny they had managed to co-exist peacefully. "The media creates these dramas, and that's not what's happening in my life," Moynahan added.
With shared custody, plus a demanding schedule, Brady has to get creative to find quality time with his oldest son. In the summer of 2021, he was able to get Jack a job working as a ball boy for his Tampa Bay Buccaneers. Meanwhile, Bündchen has candidly discussed the somewhat surprising elements of parenting with Brady.
Why raising kids with Tom Brady is difficult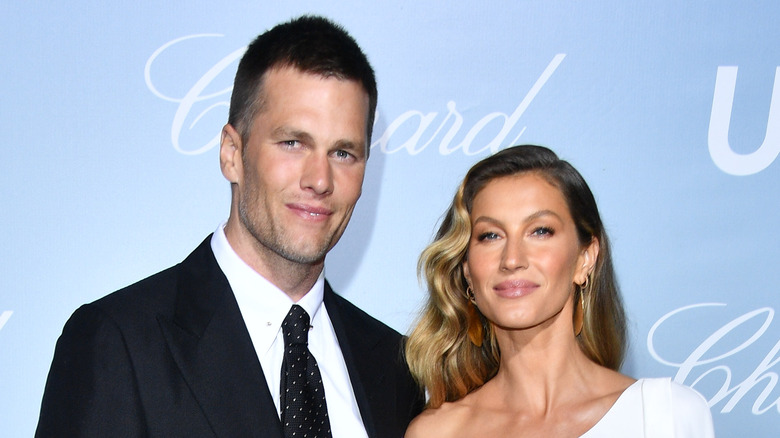 George Pimentel/Getty Images
On paper, the famous quarterback and supermodel appear to have the perfect family, but Gisele Bündchen revealed that parenting with Tom Brady is more difficult than it seems. "I don't think relationships just happen; it's never the fairy tale people want to believe it is," the Victoria's Secret model told British Vogue on May 18. "It takes work to be really in sync with someone, especially after you have kids," she added.
Apparently, the couple's household efforts were divided, as Bündchen let her career take a backseat to motherhood. "His focus is on his career, mine is mostly on the kids," she told the publication. Although, Bündchen had zero resentment about carrying the parenting burden. "And I'm very grateful that he lets me take the reins when it comes to our family. He trusts my decisions," she said.
The seven-time Super Bowl champion previously hinted his intense work ethic detracted from his home life. "I know I'm not as good a dad to my kids that my dad's been to me," he said on an episode of his docu-series "Man In the Arena" in April. Over time, Bündchen had no problem doing the heavy-lifting as a parent, but even she initially struggled with the duties. "When I became a mom, I kind of lost myself. It was like a part of me died," she wrote in her memoir "Lessons: My Path To a Meaningful Life" in 2018 (via Fox News).