Why Pat Sajak's Behavior On Wheel Of Fortune Is So Controversial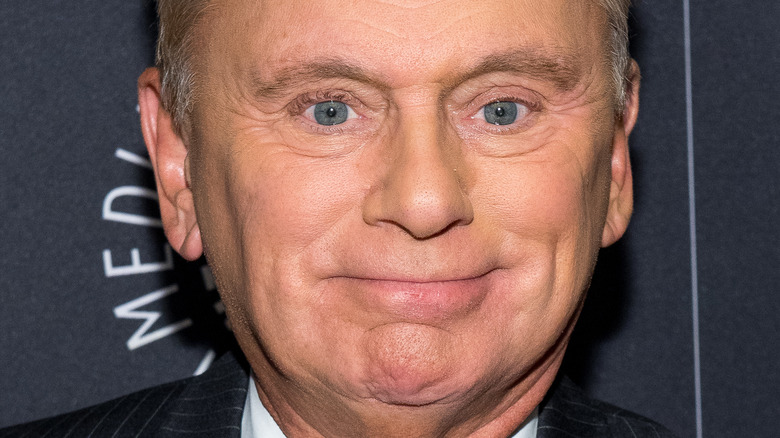 Mike Pont/Getty Images
Pat Sajak is best known as the host of "Wheel of Fortune," a role which he has held since 1981. In fact, in 2021, Sajak surpassed Bob Barker of "The Price is Right" as the longest-serving game show host of all time, surpassing Barker's 35 years on the hit syndicated show from 1972 to 2007. However, despite the popularity of "Wheel," the very well-known game show host has also been known for producing a number of controversies in his time, both on and off set.
Although many fans may remember a number of controversial comments the 75-year-old Sajak has made throughout his time in the limelight (such as the fact that he's sparked conversation with his polarizing takes on climate change), what many may not know is that Sajak's outspoken behavior on the "Wheel of Fortune" set has also provoked some outrage among fans of the popular game show in recent years.
Here's why Pat Sajak's behavior on "Wheel of Fortune" is so controversial, especially lately.
Pat Sajak made some inappropriate comments recently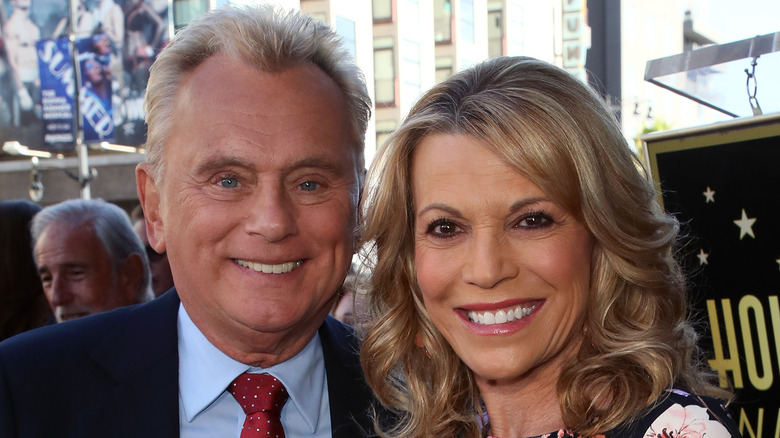 David Livingston/Getty Images
In an April 2022 episode of "Wheel of Fortune," Pat Sajak stirred up some controversy among viewers with some of his behavior on-screen. During his usual closing banter with hostess Vanna White, Sajak asked if White was an "opera buff," which he then followed up with, "Have you ever watched opera the buff?" White, in shock, replied, "No!"
The audience responded with uncomfortable laughter. Sajak said, "I'm just curious!" White, however, went along with the joke. "I'm just asking questions here," Sajak said, to which White added, "About opera!" Fans responded in shock to the comment, with one user on Twitter saying, "I feel like I just witnessed a #metoo moment on #WheelofFortune." Another suggested Sajak even be replaced as host. However, there were some in the YouTube comments section who had his back, including one person, who wrote, "I'm NOT a big fan but that WAS CLEARLY a joke that was FAR from offensive."
This was not the only time recently that Sajak's behavior caused controversy. During introductions in a March episode, contestant Scott Ingwersen told a story of how the tip of his toe was lacerated when he was 12. It got re-attached by some paramedics, Ingwersen took the opportunity to deliver a message to them: "I just wanna say thank you to them 30 years later." Sajak replied, "That may have been the most pointless story ever told. And you told it, Scott. Congratulations." Fans did not take kindly to this exchange either, with one Twitter user summarizing fans' frustration: "Love the show but Pats gotta go!"
Pat Sajak has a long history of controversial behavior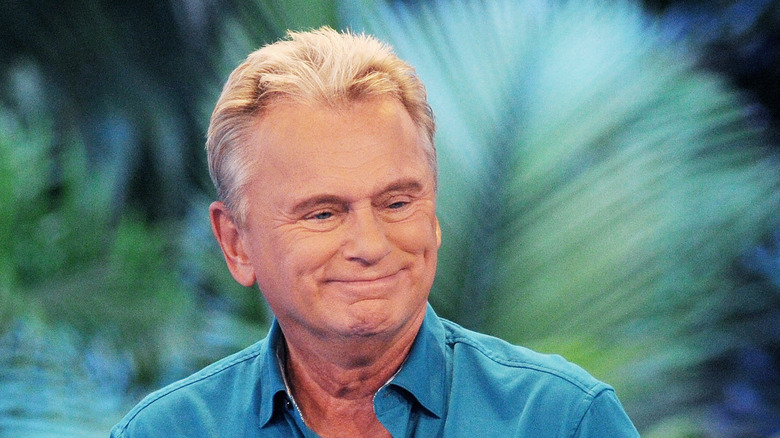 Gerardo Mora/Getty Images
As longtime viewers of "Wheel of Fortune" may know, these 2022 incidents are not the only time Pat Sajak's behavior has caused controversy. One time in February 2021, Sajak seemed to mock a contestant's lisp, replying to their story by saying, "I thee," before quickly moving on. One viewer replied to a Twitter thread saying, "Has any contestant ever turned and asked him how he grew from his short stature to be taller? That could be entertaining."
Sajak's controversial comments go back further than that, too. In February 2021, VICE even wrote a piece detailing Sajak's longtime history of rude behavior on set, and in March, after the "pointless story" comment, ET Canada host Roz Weston said, "If you go down the rabbithole of Pat Sajak being a jerk to contestants ... you will find a whole lot of time [Sajak] was just a straight-up jerk to people." One user on Twitter appropriately summarized the sentiment in April 2022, as such, "Put together all the weird things that he has said and done in the very recent past, on TV, and you really have to wonder if it's time for him to go. It wouldn't be any great loss."
Unfortunately for some fans, Sajak is set to continue hosting duties until at least 2024, when he will be 77 years old. This likely means that we should probably be ready to hear more stories of his controversial comments for years to come.