How Harry Styles Really Felt About Working With Girlfriend Olivia Wilde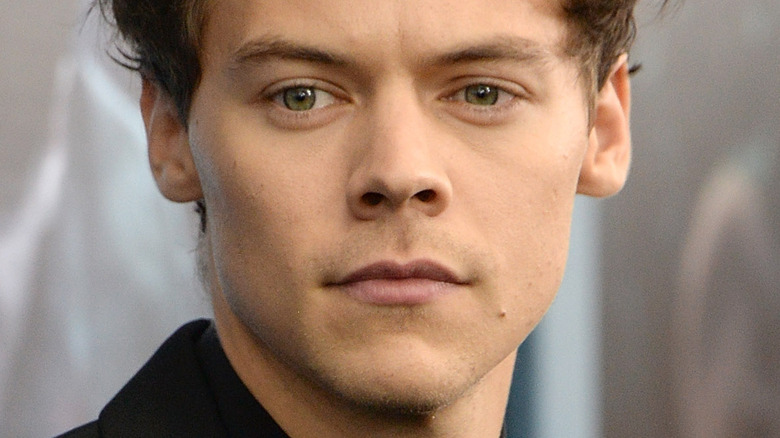 Kevin Mazur/Getty Images
Harry Styles and Olivia Wilde have, for the most part, kept mum about their relationship in the public eye. The "As It Was" singer and "The Lazarus Effect" star met on the set of the Wilde-directed "Don't Worry Darling" at the end of 2020, per Us Weekly, in which Styles stars, and will be released in cinemas in 2022. Wilde has made references every once in a while to Styles, but we've really had to peel back the onion to figure out what she means. In December 2021, the director told Vogue, "I think what you realize is that when you're really happy, it doesn't matter what strangers think about you. All that matters to you is what's real, and what you love, and who you love."
Then, in April, during her stop at CinemaCon 2022 in Las Vegas, Wilde introduced "Don't Worry Darling" and Styles in an eyebrow-raising way, calling him "an up-and-coming actor with no other career that I am aware of, and he is nothing short of a revelation in this part," per Variety. (C'mon, Olivia! We've seen you two kissing — spill the tea!)
Now the "Watermelon Sugar" crooner has made a rare comment about Wilde, and it's definitely whetting our appetite for gossip.
Harry Styles said working with Olivia Wilde was 'a gift'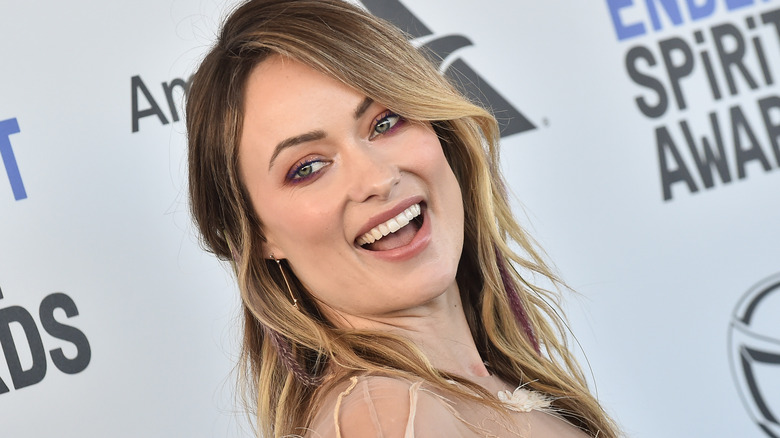 DFree/Shutterstock
"Sign of the Times" singer Harry Styles appeared on Sirius XM's "The Howard Stern Show" and talked about working with his girlfriend, actor-director Olivia Wilde, on the upcoming film "Don't Worry Darling," giving fans some insight into their relationship. "I had a wonderful experience being directed by Olivia. I think there is something that obviously... acting is kind of very uncomfortable at times. I think you have to trust a lot," he said, per Page Six. "Being able to trust your director is a gift. That was very helpful and it really meant for kind of a really nice experience working on that movie."
Styles also answered (in a roundabout way) how Wilde features in his song lyrics. Stern, who was asking the questions on everyone's mind, wanted to know if Styles asks Wilde, "Do you take it to her and say, 'Listen to this baby. I wrote this about you?'" per E! Online. Styles was less than forthcoming with that direct Q, opting only to say, "When I write songs, they kind of start out just, I guess, mine," before giving a generic response about using his life as inspiration.
He's definitely wasn't as forthcoming about his feelings as he was on May 16 when he told Zane Lowe on the "Apple Music 1" podcast that, when it comes to his One Direction bandmates, there's "a very deep love for each other."